In case you don't know, WhatsApp has launched Dark Mode on Whatsapp Web (i.e web.whatsapp.com using your web browser). While you can already turn the Dark Mode on your mobile devices with Whatsapp app, the web version was left to dark (pun intended).
But if you have been using Whatsapp Web because it is so much easier to type on our keyboard, there is good news and here is how to turn on the dark mode on web.whatsapp.com
First, go to web.whatsapp.com – I'm assuming you have set it up so that your Whatsapp chats and everything else are already synced.
Click on the three dots next to your profile picture on the top left side to access Settings, i.e not the three dots on the top right side of the chat area.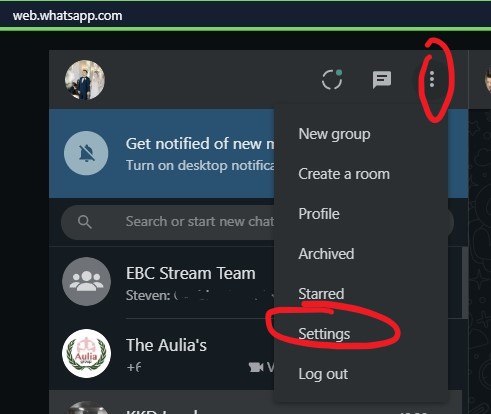 Go to Theme and then select whether you want a Light or Dark Theme.
That's pretty much it.
With the current "obsession" of dark mode everywhere, it is fitting for Whatsapp to roll this out into their web version. It is also very well done as the combination of colour across different chat bubbles, mentions, participants, etc are well-balanced and contrasted. Definitely easier on the eye but I know some people have different opinions about Dark Mode, so let's leave it at that.