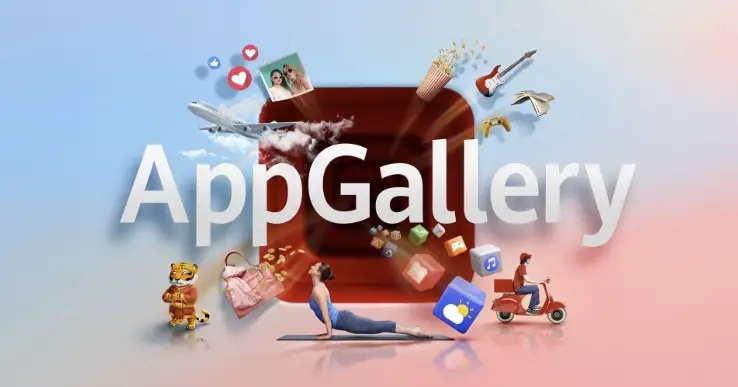 I'm currently reviewing the HUAWEI P40 Pro smartphone and the only thing that everyone would want to know is, can you actually use the phone without having access to Google Services and Google Play Store? Or are you basically buying a brick?
In all honesty, the answer depends whether you are a power user that needs specific apps to function on day to day basis, or just a regular user of a phone. This is because not having access to Google Services does not mean you cannot access Google's services like your Gmail account or Google Photos on the phone. You can, from a web browser or what HUAWEI called, "Quick Apps". Not having access to Google Play Store also doesn't mean that you cannot get your favourite apps at all running on the phone. There are other ways to, and HUAWEI is working hard in this area as well.
However, there are definitely compromises that you may have to make, depending on what apps you are using regularly and whether you are happy to have a replacement app, if need be.
HUAWEI has definitely gone all out to ensure that you can get your favourite apps in whatever way possible and they've been doing a great job for the past weeks, focusing their team to tackle this issue.
For example, they have approached more developers and added more popular apps into their own App Gallery ever since the phone came out. You can try searching for your favourite app on their App Gallery and if it's not there, you can add it to a wishlist (in hope that it will be added one day and you'll be notified).
Here, I can download an official Facebook app straight from Facebook but I can't find 1Password anywhere. I do manage to get it installed through a different source, but more on that later.
Some apps that are not on App Gallery like YouTube, are available through "Quick App" – which are "installation free apps". It's like opening a mobile version of a website in its own full-screen, sandbox environment. You can add these to your home screen similar to adding URL shortcuts on other phones. They give a more natural, native experience, compared to opening a web browser and visiting the mobile page.
I also tried the Phone Clone app method, transferring installed apps from my OPPO Reno2 Z phone to the HUAWEI P40 Pro. Not all apps work this way though.
And just recently (about a couple of weeks ago), HUAWEI has released "Petal Search" that allows you to search for apps (like the APKs or installation files) easily and securely from verified 3rd party App Stores. The "app finder" is available through a Home Widget Search or from the Petal Search app. I was able to find most of my apps from APKPure and install them, but unfortunately not all of them work perfectly. The only game I play on my smartphone, Hearthstone by Blizzard, can be downloaded and installed. However, upon running the game, it wants to download the rest of the game from Google Play Store – which I can't access. My Owlet Care app can be downloaded and run, but I'm stuck on the login screen.
There is another method here, i.e downloading Amazon App Store and apparently Hearthstone is available there. I managed to download and get it running properly.
Some apps, when downloaded through third party APKs, will work with warnings or limitations when you open them, but still work anyway. For example, Arlo complains "Google Play Services is required for Geofencing and YouTube sharing" which I don't really care about. Ring complains that it won't run without Google Play Services, but runs fine anyway.
But there are times where you just can't find the apps you want, especially the not-so-popular apps that you happened to stumble upon and love. The choice is either to wait until it's released on HUAWEI App Gallery (which might be rare, if the app is not a popular one), find a replacement app, or try to find the APK safely somewhere and pray it works.
Here are the apps I regularly use and they are working fine on the HUAWEI P40 Pro (either from App Gallery, Quick Apps, Amazon App Store, or through the Petal Search):
Twitter
Facebook
Instagram
Arlo (no geofencing and YouTube sharing)
Ring
Netflix
Quik
Elvanto
1Password
Apple Music
Evernote
WhatsApp
Rewardle
Speedtest
Tesla (can't live track where the car is, require Google Play Services)
Philips Hue
Alexa
Hearthstone
So what about Gmail, Google Photos, or YouTube? While you can't have their apps installed and running on the HUAWEI P40 Pro, you can still access them through other means.
For example, you can use another mail app to access your emails on Gmail, and use a web browser to access your Google Photos and YouTube. For YouTube, get YouTube Vanced from vanced.app as recommended by many (installation instructions here).
You do have to replace Google Maps with HERE WeGo, which works fine when I tried. Sure, there are inconveniences if you already invest so much in the Google ecosystem, but not everyone relies on Google services that heavily.
---
Long story short, there shouldn't be anything hindering you from using the HUAWEI P40 Pro to its fullest. Unless of course, if you are a power user that already has your own workflow and using many non-popular apps for work or to accomplish certain tasks. It's definitely an inconvenience if you have to replace an app that you've grown accustomed to for many number of years. The ideal method is to find out if the app is available and working on the phone before you decide on anything.
However, from the past couple of months, it's clear that HUAWEI are not just standing still to tackle this ban. They've been gradually adding more apps into their App Gallery and finding ways to make sure that they've covered a lot of great apps (and games) for HUAWEI P40 Pro owners.
You shouldn't have any problems as long as you are willing to make a bit of extra work in searching for the apps you need. But if you are only using popular apps and games, you should be fine. It is an amazing phone, after all, so stay tuned for my full review on the phone this week.