Google Pixel 7a Review – Google Pixel 7a was announced today at Google I/O 2023 but I've actually got a hold of early review device from Google Australia beforehand. The Pixel 7a is Google's mid-range answer to the latest Pixel phone series. You may have read our review on the Google Pixel 7 and Google Pixel 7 Pro, and possibly have heard about the Pixel 7a rumours before. We knew that it's coming, especially since Google also released the Pixel 6a in the previous series.
If you are not thinking of purchasing the greatest Pixel phone ever, the Pixel 7 Pro (or even the Pixel 7), you might actually be enticed to grab the Pixel 7a instead. It sits slightly below the Pixel 7 (in terms of specs and features). Pricewise, Pixel 7 Pro retails for A$1,299, Pixel 7 retails for A$999, and the Pixel 7a retails for A$749. So what do you get at $250 less?
Google Pixel 7a Review – Packaging Contents and Unboxing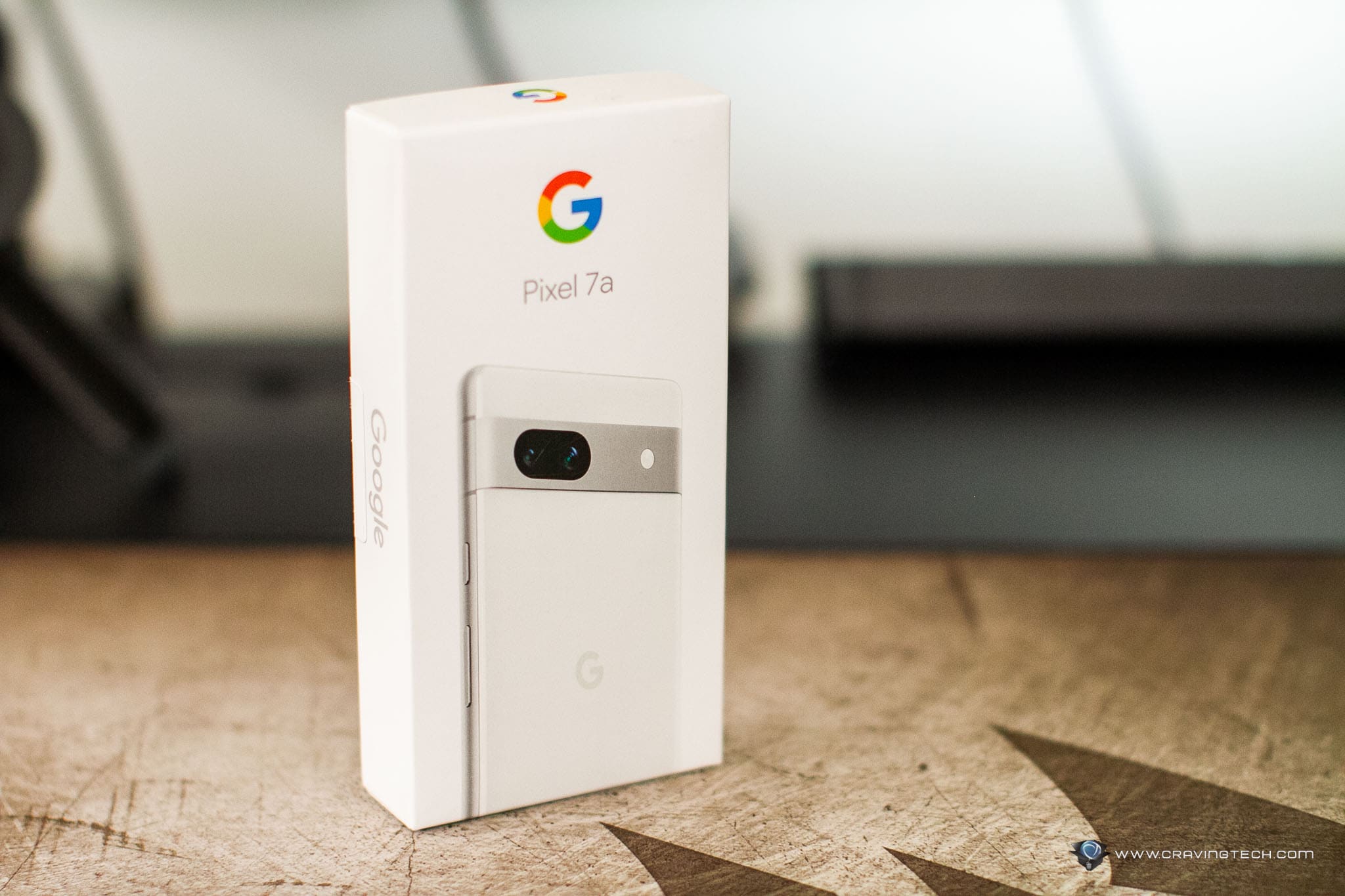 Google Pixel 7a vs Google Pixel 7
It's probably worth talking about the difference between the Pixel 7 and Pixel 7a first. After all, you might want to know what specs are different and whether you should grab the 7a or just spend more money and get the Pixel 7 instead.
Pixel 7a has smaller screen dimensions (a few millimetres difference), a 6.1-inch vs 6.3-inch. It has a slightly larger PPI as a result.
Pixel 7 is brighter than Pixel 7a.
Pixel 7a's screen is covered by Gorilla Glass 3, vs Pixel 7's Gorilla Glass Victus (which is supposed to be more resistant than Gorilla Glass 6)
Pixel 7a has a slightly larger battery capacity but in real life, it doesn't affect the battery life much.
You can't use Pixel 7a to charge other devices wirelessly on its back (i.e no Battery Share feature)
Pixel 7a is IP67, compared to Pixel 7's IP68 rating.
Pixel 7a has different rear and front camera system (obviously, to save costs).
Pixel 7a only has two microphones, compared to Pixel 7's 3 microphones set up.
Pixel 7a does not support Spatial Audio.
Pixel 7a has slower wired charging (18W compared to 21W on the Pixel 7 and 23W on the Pixel 7 Pro). It also has a slower wireless charging rate.
Google Pixel 7a Review – Design and Features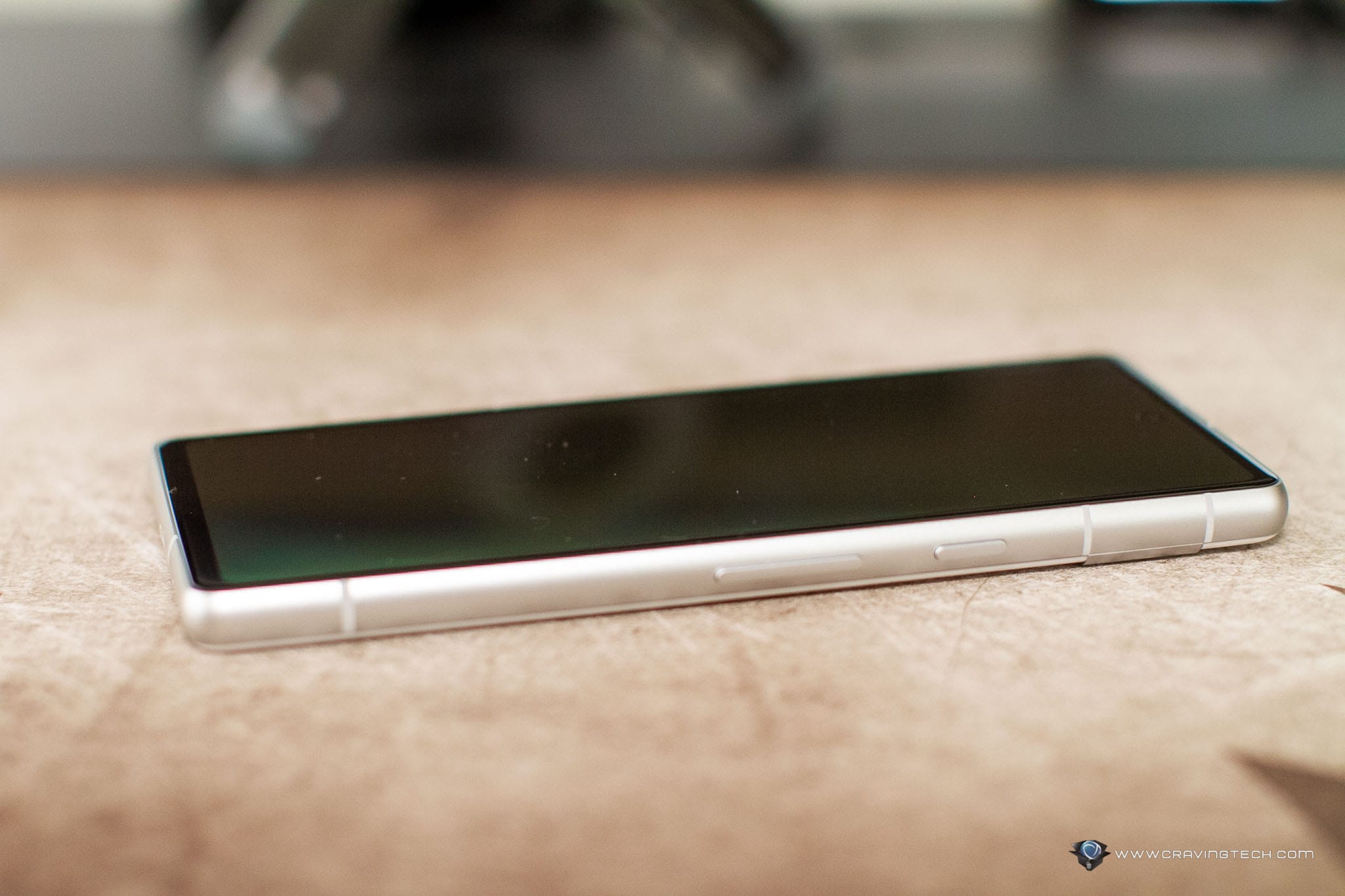 Google Pixel 7a is made based on the following success of the Pixel 6a, according to Google. It has the same familiar shape with the camera bar design we've grown accustomed for and for the first time in the A series, the phone has metal buttons for the more premium feel. There's a significant change internally with an all new mid-frame architecture to better protect the display during an accidental drop.
It has a 6.1-inch FHD+ (1080 x 2400) OLED screen at 429 PPI with 90Hz refresh rate for a smooth display. Sure, it's not 120Hz like the Pixel 7 Pro but 90Hz is a really good number to pick during the designing of this phone.
The 90Hz option is off by default though and I was wondering why the scrolling wasn't as smooth as expected when I set up the phone for the first time. To enable 90Hz refresh rate, search for it under the Display settings.
It's powered by 8GB of RAM with Facial (2D mapping) and Fingerprint unlocking on the display itself.
Google Pixel 7a is powered by the same chip powering the other beefier Pixel 7 devices: Google Tensor G2 and also the Titan M2 security chip. These mean you get all the Pixel's features such as the amazing computational photography that I love with the Pixel phones, along with useful and magical features like Photo Unblur and Magic Eraser.
The Photo Unblur works on photos that were taken by other phones as well. To see how good the Pixel's Photo Unblur function is, make sure to check my coverage in the Pixel 7 Pro review article.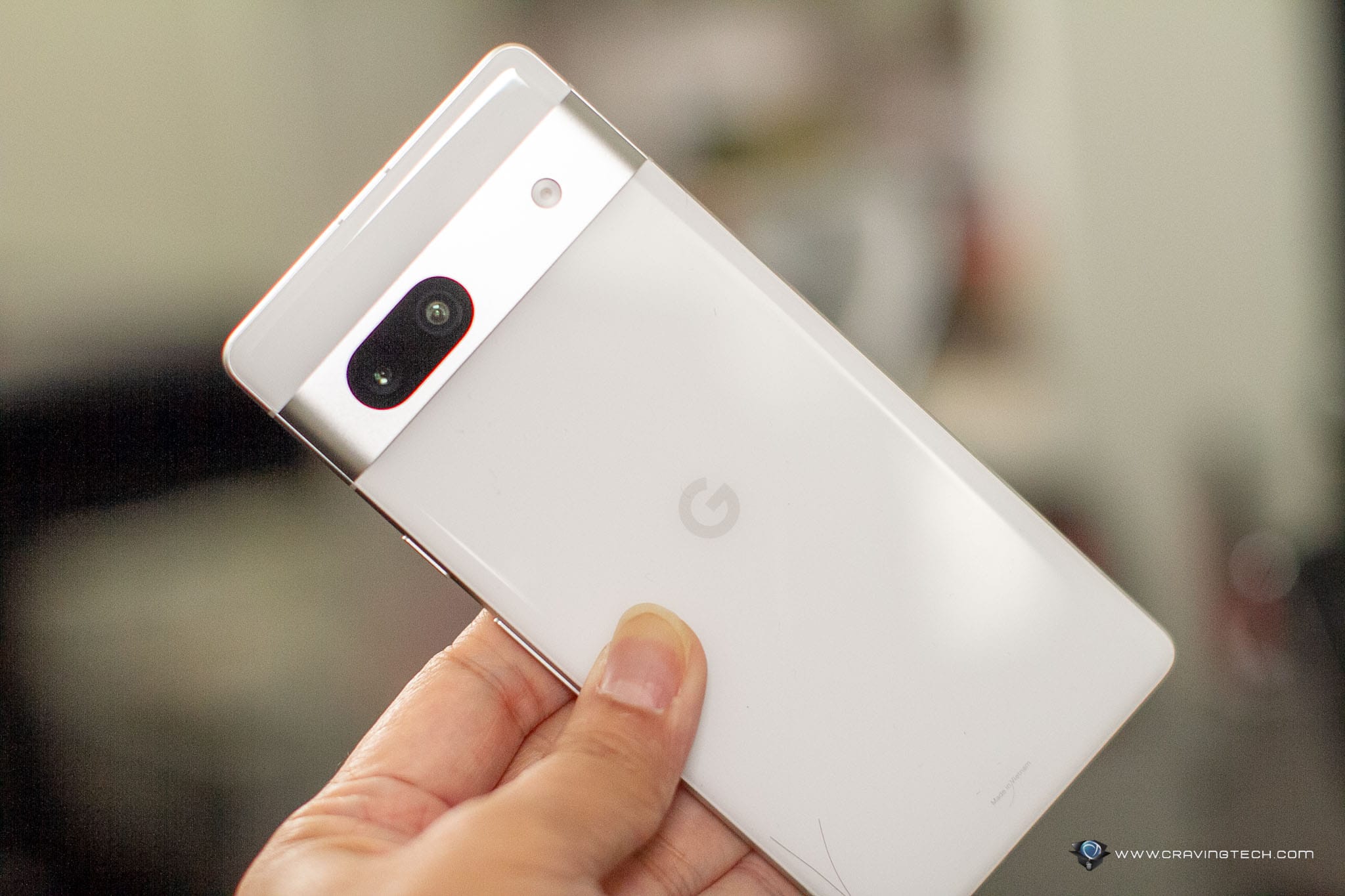 Google Pixel 7a Review – Camera and Photos taken by Pixel 7a Camera System
For the rear camera system, you'll get a 64MP main camera with f/1.89 aperture and 13MP ultrawide camera with f/2.2 aperture. Combined with Google's amazing computational photography, you'll most likely get great results from whatever photos you're taking and at whichever conditions.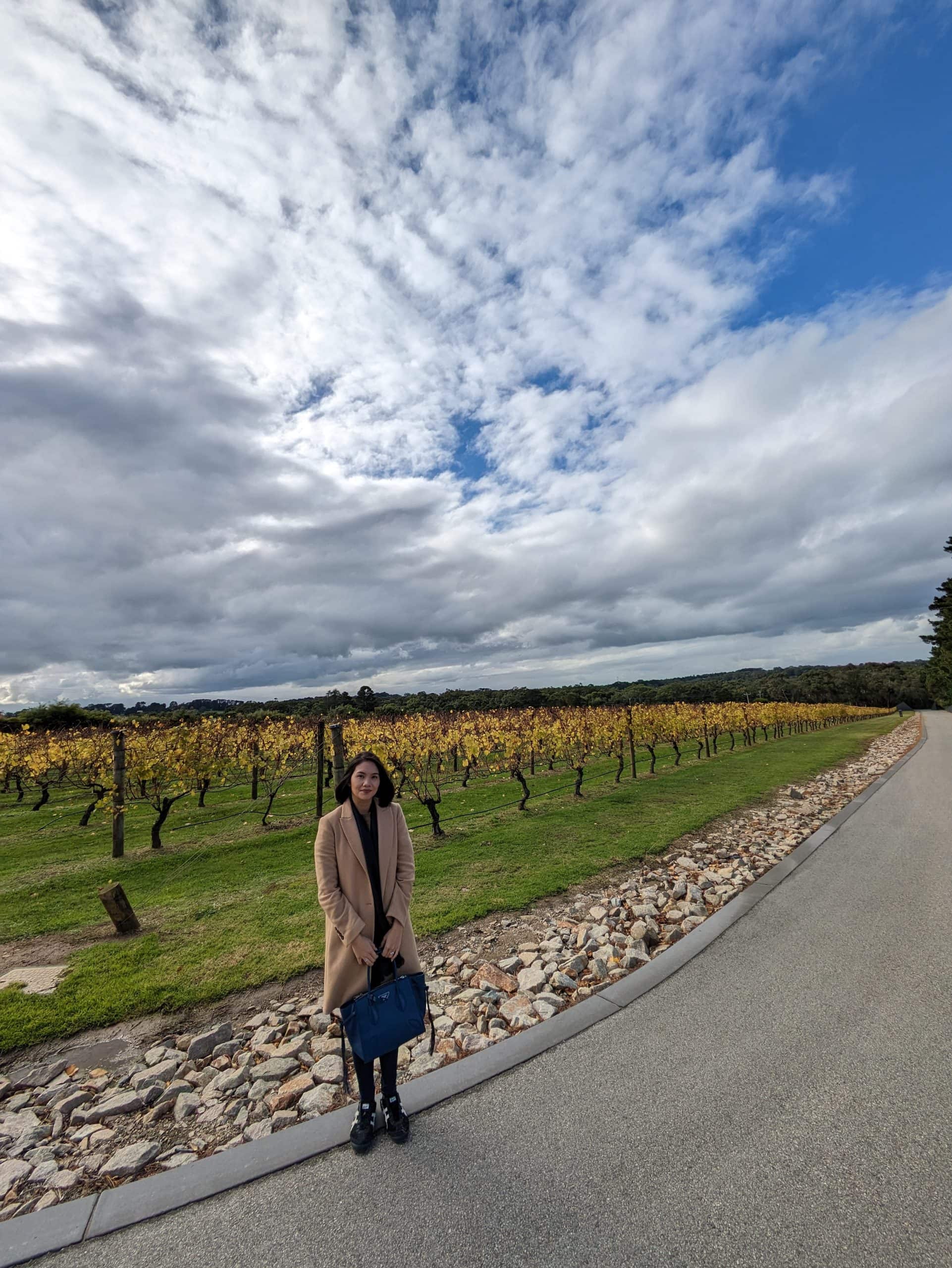 Google Pixel 7a Review Conclusion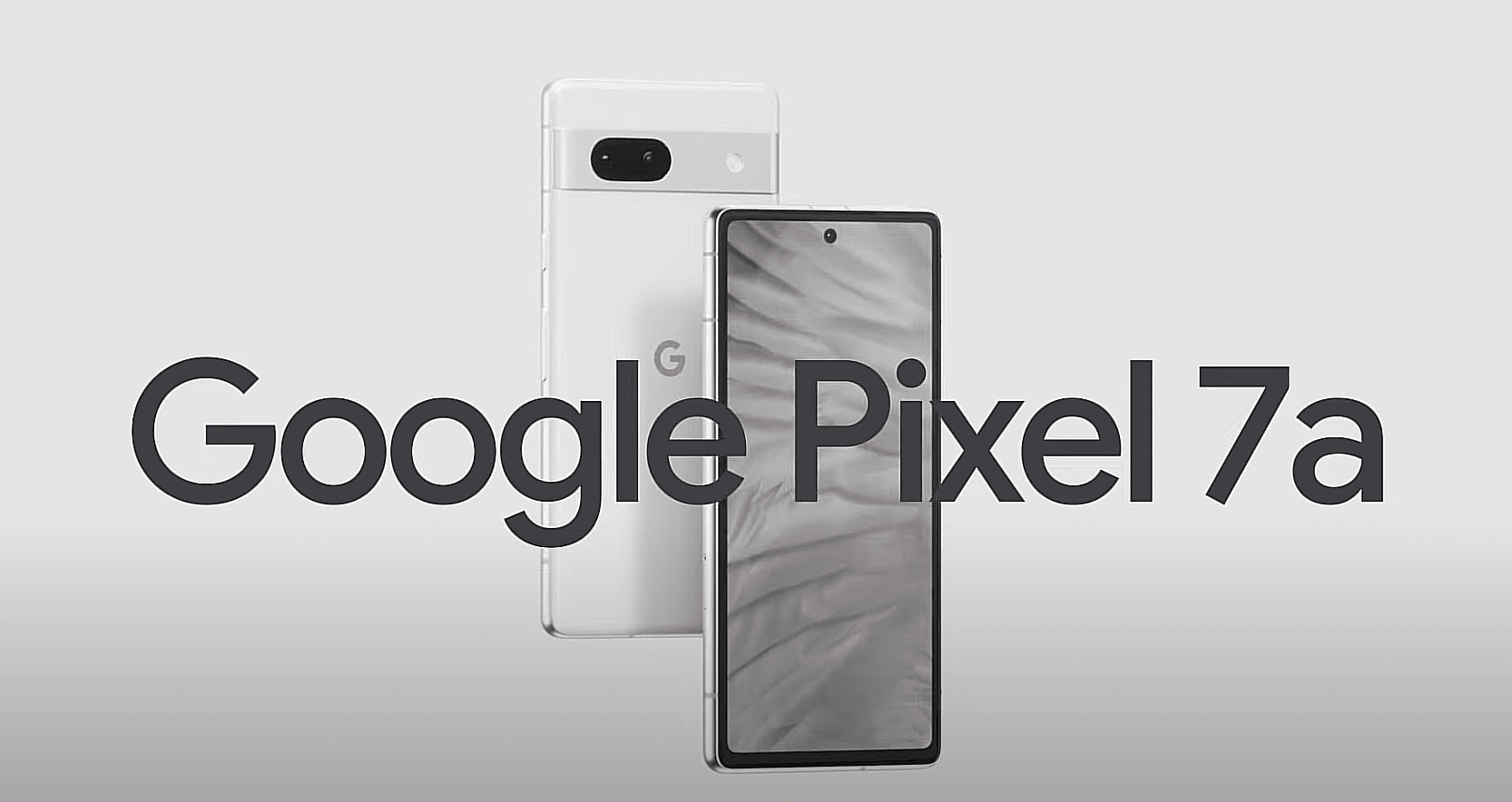 Google Pixel 7a has made it into the mid year, offering a mid-range device from the Pixel 7 family and it would be as popular as the Pixel 6a for sure. Those who don't really need the fanciest camera or just want to take photos occasionally should be happy with the Pixel 7a, thanks to Google's powerful software that do postprocessing to the photos really well.
The Pixel 7a is quite enticing as it's powered by the same, powerful Tensor G2 chip, Titan M2, with similar specs. This means you get all the amazing tools and features that the chip can offer. Do make sure to re-read the comparisons section again on the top if you are still deciding whether you want to get the Pixel 7 or Pixel 7a.
With the Pixel 7a, you'll get five years of security updates and three years of Android/OS updates. As a bonus, you'll also be getting the VPN by Google One even if you don't have a Google One premium membership. Google Pixel 7a is available at A$749 on Google Store and select retail partners starting from today, and comes win Charcoal, Snow, and Sea colour options.
Disclosure: Google Pixel 7a review sample was supplied for reviewing
Google Pixel 7a Review
Summary
The Pixel 7a comes at A$250 cheaper than the 7 and may hit that sweet spot for most Australians
Pros
Comes with the same chips like the 7 and 7 Pro, along with all its features and capabilities
Metal buttons make the phone look more premium and they are tactile as well
90Hz refresh rate display
Has wireless charging
Cons
Slower wired & wireless charging rate
Battery life is average
No optical zoom