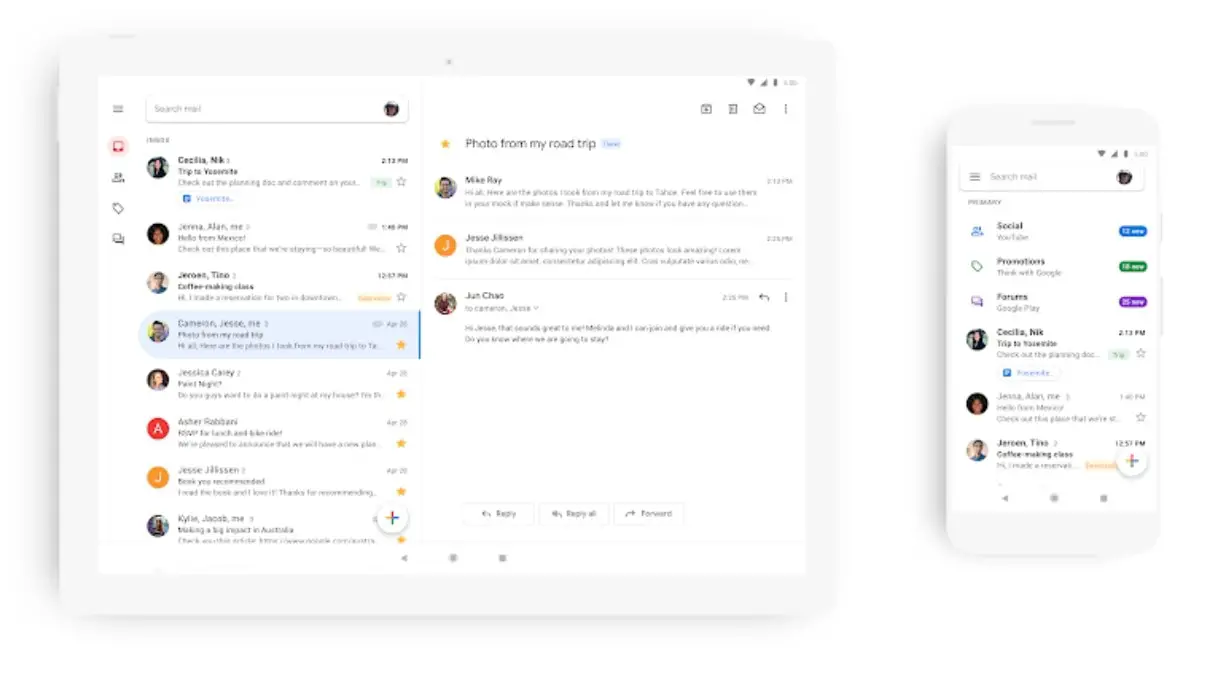 Android phone users can now update their Gmail app through Google Play Store to get a newer, brighter Gmail.
Earlier last month, Google's Product Manager, Nikolus Ray, announced Gmail's new look last month which involved a very white Gmail. The new interface should make it easier to switch between accounts and to access attachments in emails quickly, among other things.
With Google focusing on applying consistencies across its services and apps with Google Material Theme design, this update is not a shocker for sure.
Gmail users on iOS will have to wait a bit longer though at the moment I'm still stubbornly in love with Google Inbox. But with Inbox being gone in a few weeks time, I guess we'll all just have to embrace the new, white, shiny Gmail looks on our phones.