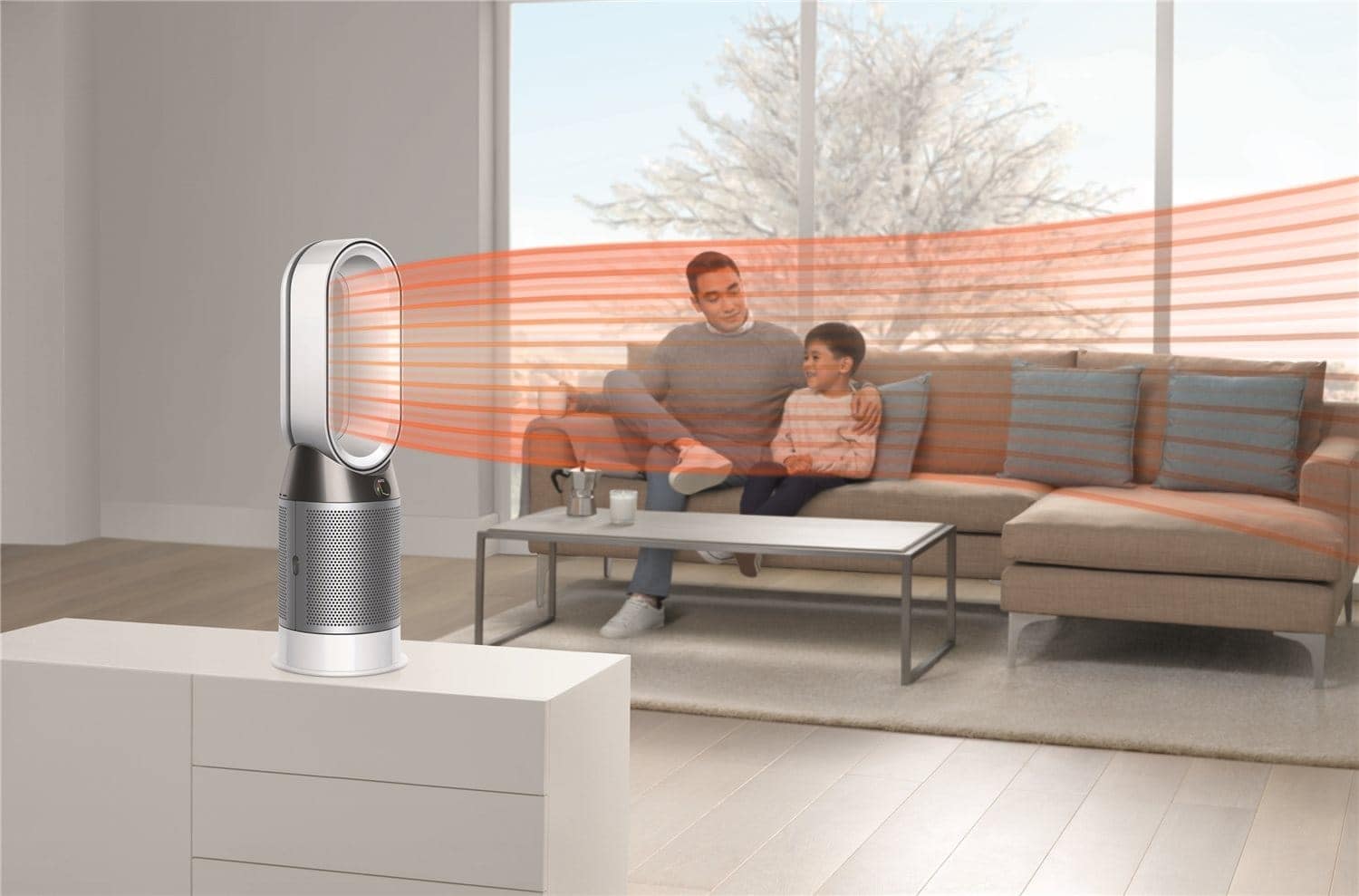 The original Dyson Pure Hot+Cool was originally released in 2016 (make sure to check our review out). It's an awesome machine as it doesn't just serve as a fan and a heater, but also a purifier that filters the air inside your room.
And now, Dyson has released an updated version of one of its famous machines with powerful new senses, real time LCD and increased filtration.
With the new LCD screen, you can see what particles and gases that the sensor picks up in real time, rather than forcing you to use the app.
The engineers also manage to incorporate 60% more HEPA media to the HEPA filter. This means that the filter can capture even more bad particles than before.
And there are others updates on the machine to heat your room better, and more.
The new Dyson Pure Hot+CoolTM purifying fan heater is available in two colours: White/Silver or Black/Nickel.
According to Dyson, £28m were invested on "new test labs, engineering research & development, prototypes, connectivity research and protecting IP" – with "160 engineers spread over six countries developed 1,090 prototypes of the machine and sub-assemblies during development".
The Dyson Pure Hot+CoolTM purifying fan heater will be available to purchase from Dyson.com.au and all major retailers in Australia from March 2019 with a recommended retail price of AU$899.