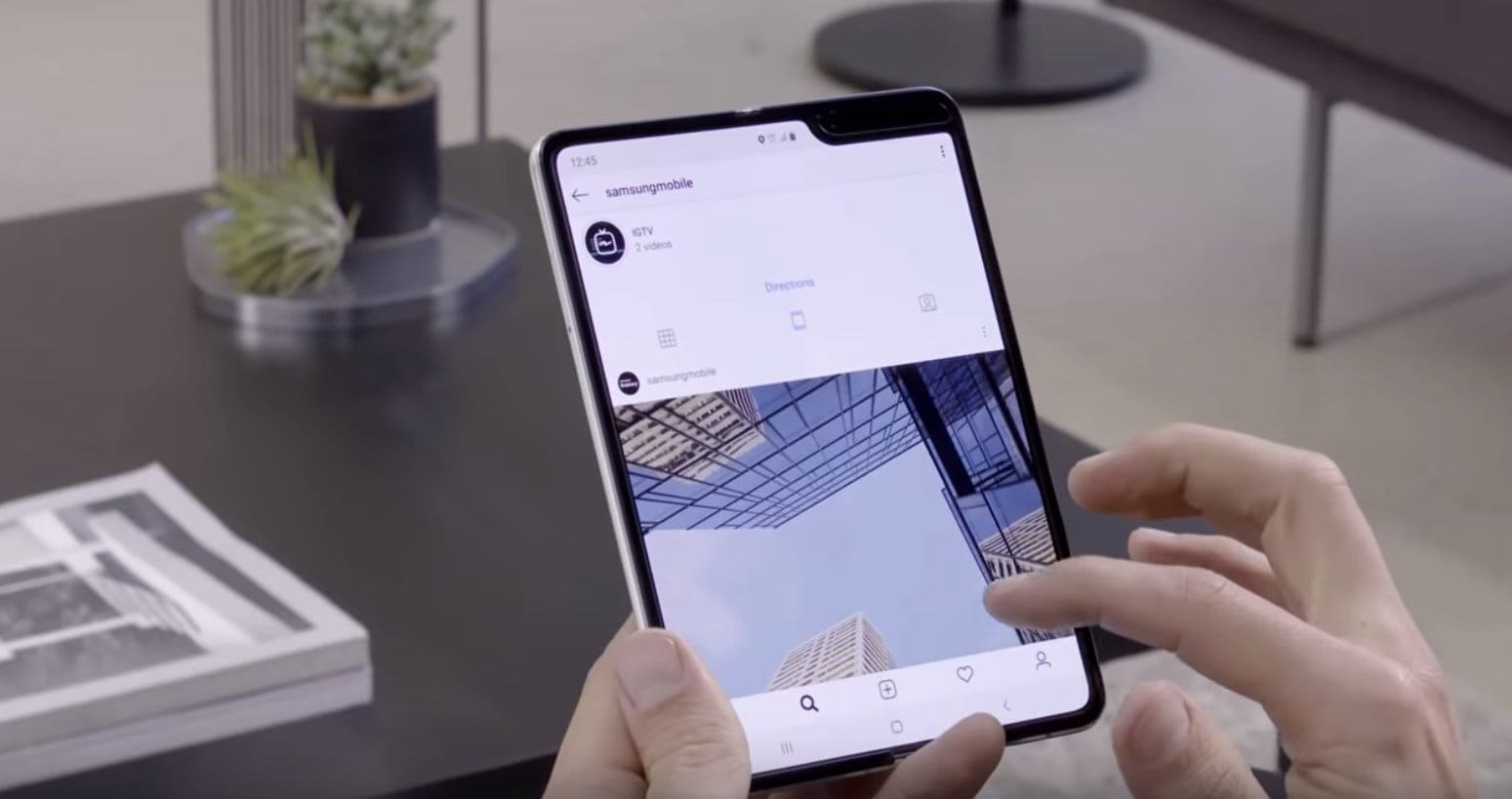 Samsung Galaxy Fold is looking really good and might be the only folding smartphone done right at the moment.
Rather than having built a smartphone that can be folded just for the sake of showing off (without adding much benefits), the new Samsung Galaxy Fold offers plenty of promises and magic.
When unfolded, the phone is transformed into a small tablet (like an iPad mini) that gives you a lot more space to work with. But most importantly, the transition is seamless and you can also barely see the hinge between the two screens (which is great).
The new video from Samsung Newsroom is purposely published without background music or narrated voice – most likely to show how satisfying the sound is when you fold the phone.
Here is the full video showing how Samsung Galaxy Fold transition from a phone to tablet works. It also shows a cool demo of browsing Instagram and using Google Maps with the phone:
How much does the Samsung Galaxy Fold cost? Well, if you want to buy it, be ready to shell out US$2,000 to grab one. How about Australian pricing? We aren't sure yet but be ready to have a spare $3,000-$4,000 lying around in your bank account.
Considering that the new phone is like having 2 phones in one, I guess the high price is rather expected. And don't forget to prepare a bit more to get a few screen protectors for this one.