Gone were the traditional practice of gaming on the desk tied to a monitor. Some gamers hook their gaming desktop to their TV to play games and work.
If you are in this category of gamers, CORSAIR LAPDOG should now make your gaming life brighter.
CORSAIR LAPDOG is a gaming lapboard in a nutshell. Where lapboards were usually popular to just place your laptop on, the LAPDOG is a platform for accessing your gaming keyboard and mouse comfortably on the lap.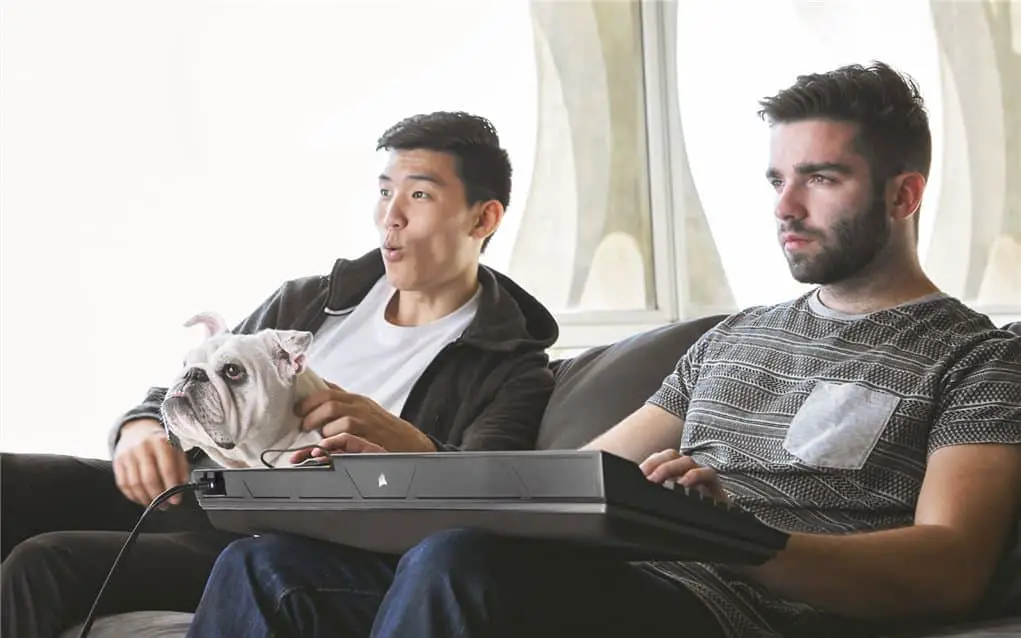 It comes with large surface area to place your favourite CORSAIR gaming keyboard (such as a CORSAIR K70 which I'm reviewing at the moment, or a K65 say), plus your CORSAIR gaming mouse. Technically, you can place any types of keyboard and mouse on the LAPDOG (not just CORSAIR's). And no, you can't place your dog on it.
Thanks to CORSAIR LAPDOG, you can now enjoy the complete PC experience (gaming and non-gaming) from the comfort of your couch.
CORSAIR Lapdog Features:
Lightweight (2.63 kg)
Removable memory foam lap cushion for comfort
Built-in mouse pad
Cable management
Four USB 3.0 ports (so you can hook a gaming headset while charging your phone at the same time if you wish)
CORSAIR LAPDOG has a 2-years warranty and is priced at AU $119.99. Definitely only for those who are serious in gaming.