SteelSeries Arctis Pro + GameDAC Review – The SteelSeries Arctis Pro Wireless was a blast to use. It sounds really good and most importantly, has all the bells and whistles that you want in a wireless gaming headset.
The other model from the Arctis Pro line, however, the Arctis Pro with the GameDAC, is on a different league and offers a true high-fidelity sound that should make audiophile gamers satisfied.
SteelSeries Arctis Pro + GameDAC Review – Packaging
SteelSeries Arctis Pro + GameDAC Review – Design & Features
The Arctis Pro + GameDAC has a minimalist, sleek and stylish design overall. It doesn't look cheap, thanks to the non-existence of glossy plastic. It has a lightweight aluminium alloy and steel construction, with airweave fabric ear cushions.
The headset does not feel heavy when I wear it for hours to watch movies, listen to music, and play games. It overall has the same look and feel to the Arctis Pro Wireless, though the GameDAC version has a support for RGB lighting (due to the USB-powered connection). Definitely comfy to wear for many hours on my head.
With the SteelSeries Engine, you can change the lighting to your delight and match your desktop set ups. The light rings surrounding the ear cups do give a nice, added aesthetic to the headset compared to the more-bland wireless model.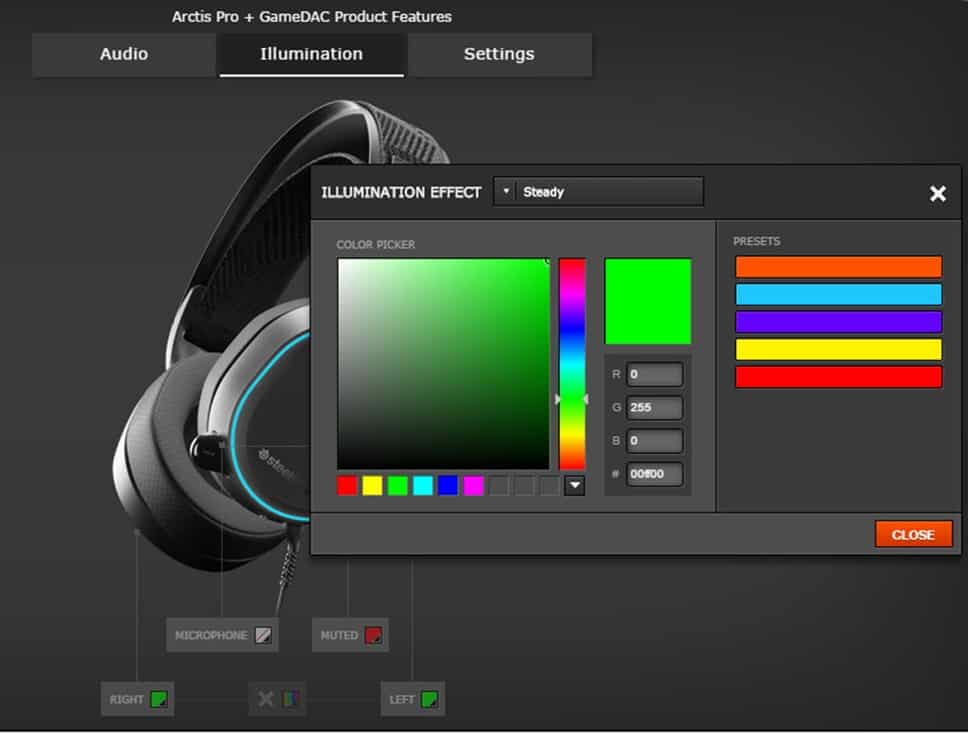 But what makes the Arctis Pro + GameDAC stand above the rest of the Arctis Pro family is the GameDAC inside the USB module. Within, the ESS Sabre 9018 Reference DAC (-115 dB THD+N) delivers one of the best audio quality and performance audio DAC solutions. It's also the DAC of choice used inside the Sennheiser Orpheus headphones which costs around $55,000 (it has 8 internal DACs of the ESS SABRE ES9018).
The GameDAC unit has an OLED screen, dial, and a hard button to allow you to adjust its settings on the go. The menus are clearly defined and it's pretty simple to go through the options and set a few adjustments like the Equaliser presets, or for a quick volume up and down controls. Through it, you can also connect the unit to Xbox or PS4 via optical. There are also options to connect to it with a 3.5mm cable.
SteelSeries Arctis Pro + GameDAC Review – Sound and Experience
Hi-Res Audio is real #SteelSeries #gaming #headset @SteelSeries pic.twitter.com/wE4MttjNuE

— Michael Aulia ?? (@michaelaulia) April 15, 2018
The Arctis Pro + GameDAC sounds really, really good. The ESS Sabre 9018 supports 24-bit audio up to a 96kHz sample rate and the speaker drivers on the Arctis Pro family has a frequency response of 10Hz to 40,000Hz. In layman terms, you can hear more and you can hear more in detail compared to other headsets with lower specifications. For example, the SteelSeries Arctis 7, which had been my favourite for some time, only has a frequency response of 20Hz to 20,000Hz and I thought the headset already sounded good.

Overall, sound quality is amazing, especially if you hear a music file of 24bit/96kHz which truly makes my ears dancing with joy (I downloaded some samples). If you are a Tidal streaming service subscriber, you'll totally enjoy the Arctis Pro with GameDAC to its fullest. If you don't, you may not notice any difference listening to your favourite songs unless if you really close your eyes and make an effort to concentrate. But if you are coming from a standard headset, you'll definitely notice the immediate change to clarity, power, and quality of the sound you are listening.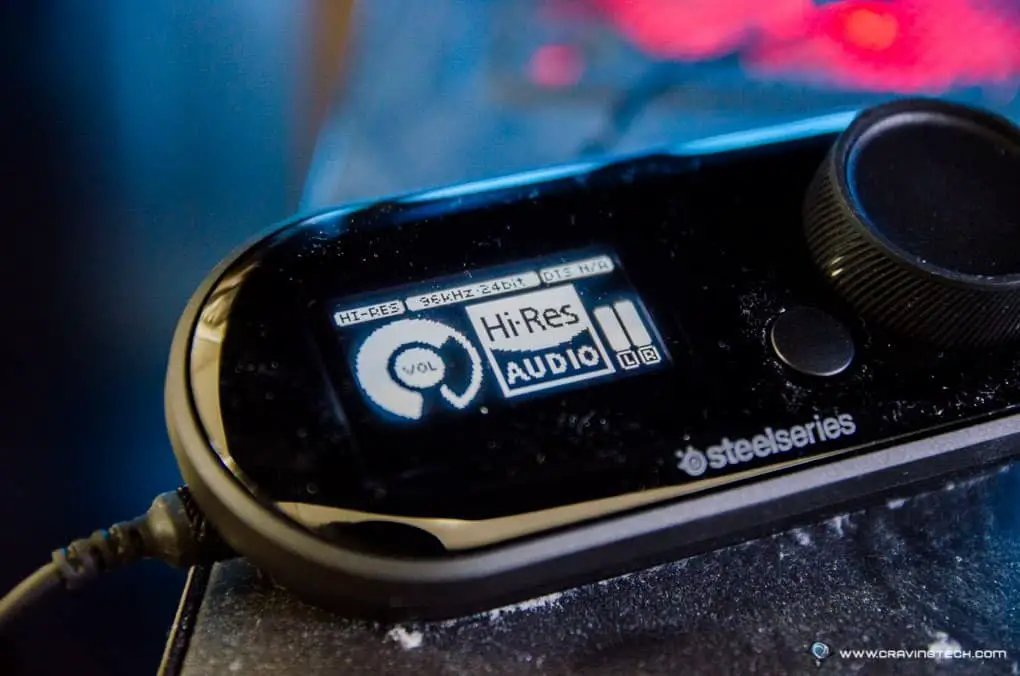 Sound separation feels better and each instruments in the songs sounds clear and crisp. I've used the headset for listening to music, watching movies on Netflix, and gaming on Overwatch, Rainbow Six:Siege, and Left 4 Dead 2 – and I have 0 complaints. Even at higher volume, I didn't get any distortions at all.
I don't think there are games that support high-res audio just yet, but if you are buying for the future, it's good to know that your headset will be ready when the time comes (or IF the time comes). However, you are still getting great audio benefits from the Arctis Pro + GameDAC even if you are a Spotify or Apple Music subscriber.
SteelSeries Arctis Pro + GameDAC Review – Conclusion
SteelSeries Arctis Pro with GameDAC is a game changer to the gaming market. Many gaming headset manufacturers focus too much on the "gaming feel" aspects, and yet forget about what a headset or headphone is made for. And that is sound.
The Arctis Pro with GameDAC definitely outputs high quality sound, whether you are listening to music, watching movies, or playing games with plenty of ambience and dynamic sound. If you ever regret getting a motherboard with crappy, on-board sound, your ears will thank you for the upgrade.

With the power of ESS Sabre 9018 Reference DAC that is well known in the audiophile community and comfortable design, the Arctis Pro + GameDAC should be your pick if you want to get a new gaming headset with the best spec. Of course, assuming you are okay with wearing a wired gaming headset. For a wireless option and you don't think you can be considered as an audiophile, the Arctis Pro Wireless will be a better choice.
Disclosure: Arctis Pro with GameDAC review sample was supplied for reviewing but all opinions are mine and not paid