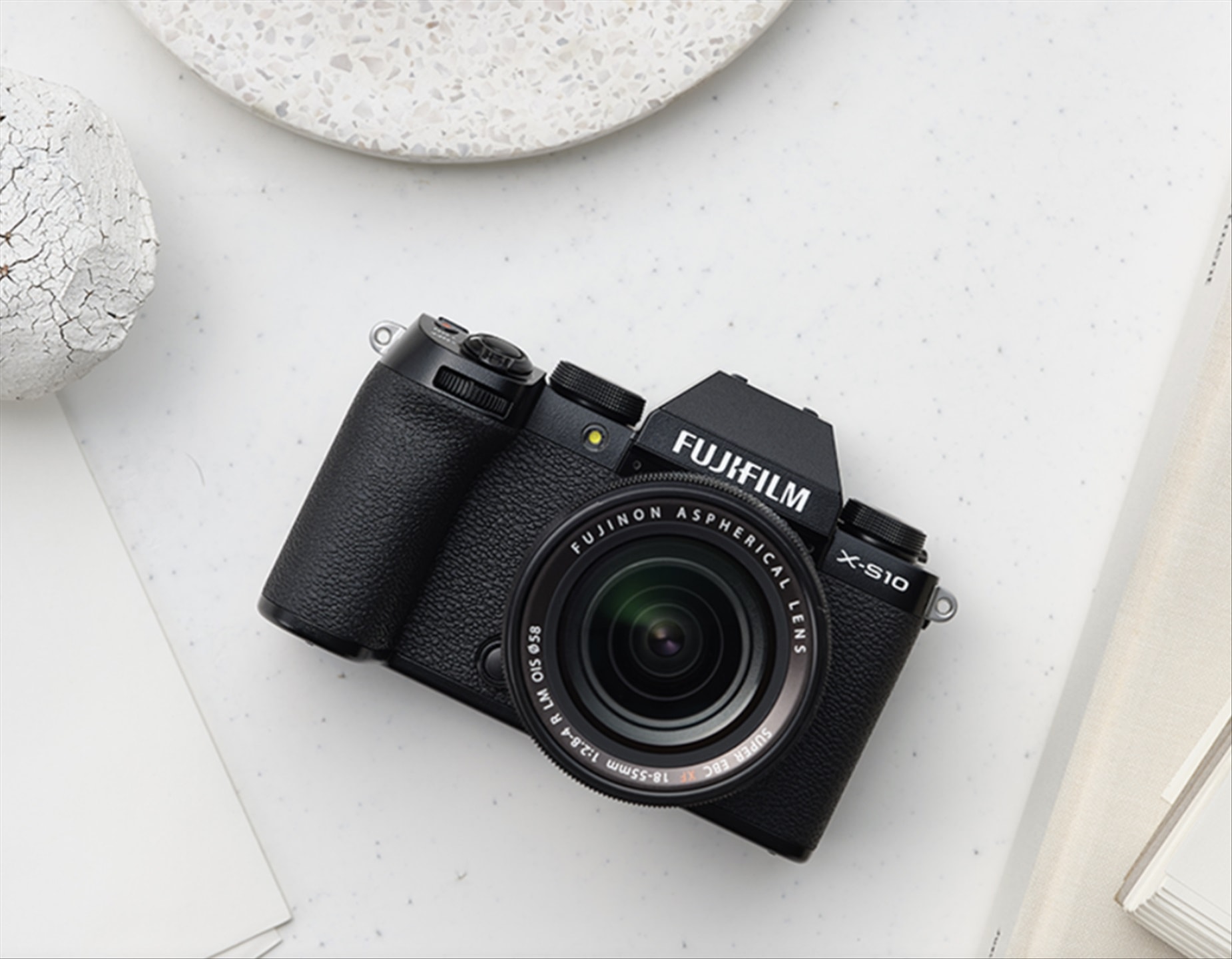 Photographers who are looking for a portable, mirrorless camera should look no further than the FUJIFILM X-S10. The compact, mirrorless body is not just stylish, but also only weighs 465 grams.
Combined with the FUJINON XF18mmF2 R that I have here, both is the perfect combo if you want to walk out and about without being dragged down by the weight. Plus, you can put other important stuffs into your backpack.
Despite of the compact body, the X-S10 doesn't compromise. It can autofocus in just 0.02 seconds and has In-Body Image Stabilisation (IBIS) and can synchronise with Optical Image Stabilisation (OIS) system lenses, 26.1MP X-Trans CMOS 4 sensor, 4K30p video, Vari-angle LCD screen, and more.
With the Vari-angle LCD screen, you can take your creativity to the next level as you don't need to position yourself awkwardly to grab that cool, unique shots. You can also rotate and close the screen to protect it from scratches.
I love the positioning of the controls and buttons on the camera as they make it easy to browse through different camera menus and settings. They are also at the right places without making you confused.
The right-hand grip is nice and thanks to the compact and lightweight body, taking photos with the X-S10 is a bliss especially when combined with a compact, prime lens like the FUJINON XF18mmF2.
The compact and lightweight "Pancake" lens design style makes it easy to carry the camera + lens around to events and I also have more space on my camera bag (compared to carrying bulkier, zoom lenses). While I usually had an excuse of "bringing my smartphone is good enough" due to bulky camera & lenses, I had no complaints carrying the X-S10 & the XF18mmF2 R lens.
A maximum aperture of F2 offers a nice bokeh for those portrait photos (including product photos that I did here for reviewing when I had the camera and lens).
---
Both the FUJIFILM X-S10 and FUJINON XF18mmF2 R are available for purchase here at Australia. Check out your closest retailers for the prices.