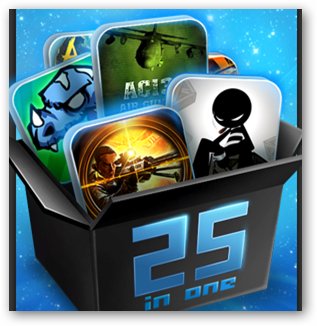 I got a newsletter from Triniti Interactive on my inbox today, informing that you can grab their GameBox 1 Elite pack for free! The GameBox 1 Elite pack contains 25 games! You better hurry because Triniti Interactive makes wonderful and fun games on the iPhone 4 (I played a few of their games before such as the Bowman Defense).
They are also having a huge discount on the GameBox 2 pack which I bought today for just $0.99, containing 11 games in total. It includes new great games like the Coastal Super Combat and Elevator Zombies. For just $0.99, you can close your eyes paying and enjoy the addictive games for weeks to come!
Don't miss these deals because it only lasts for another couple of days!