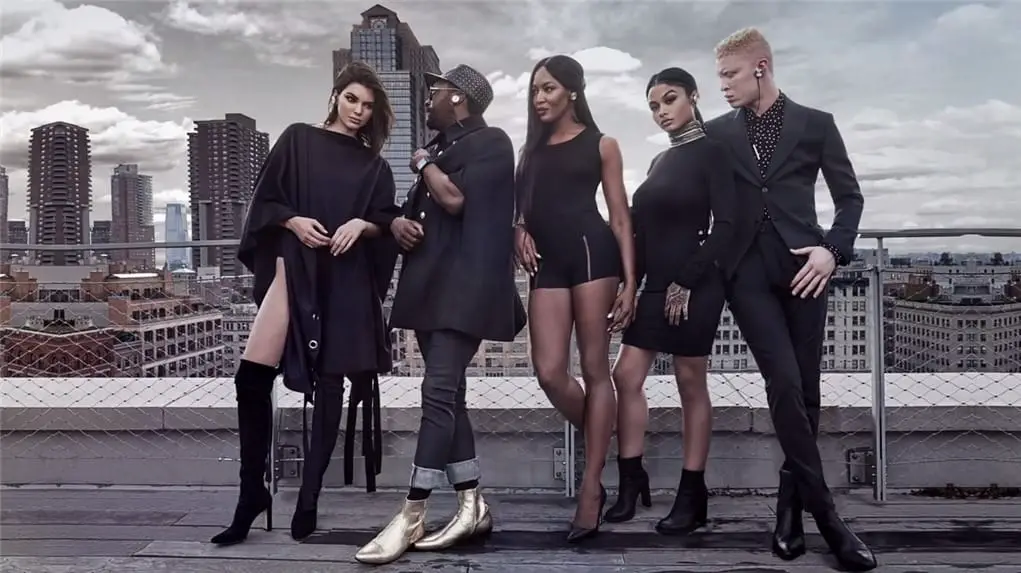 i.am+ BUTTONS Review – Being stylish is a requirement to a large number of people these days and brands often need to re-align their line of products to follow the trend. This is true especially for the younger generations, who are often believed to be the major consumers in the global market.
One of the global music artists from Hollywood, will.i.am, has found the key elements that will attract the young generations through his new first and premium Bluetooth earphones, i.am+ BUTTONS.
Why will.i.am? Firstly, he knows that a stylish design would attract the market and secondly, he knows who should be represented as his brand ambassadors such as Kendall Jenner, a 21 year-old world supermodel who's well known as one of the top 10 highest paid supermodels, an Instagram "It girl" (i.e "a young woman who has achieved celebrity because of her socialite lifestyle."). She has also appeared several times in VOGUE magazines. You may be familiar with her because she also plays in one of the most popular TV reality shows, "Keeping up with the Kardashians".
By making Kendall as one of the brand ambassadors for his new premium Wireless earphones, it will surely add an irresistible attraction to the product, especially her 81 million Instragram followers, including myself.
i.am+ BUTTONS Review – Packaging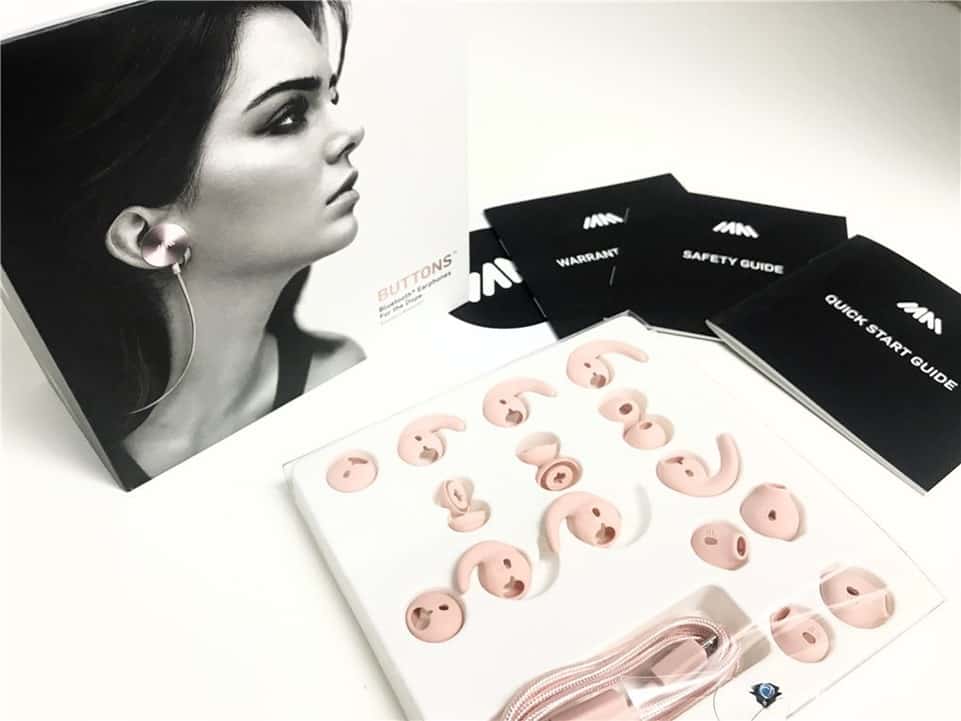 When I first received the i.am+ BUTTONS review sample, having Kendall Jenner's portrait as the packaging cover definitely excites me. The packaging was a bit tricky to open, but the unboxing experience is pretty top notch as it is really well-packaged and designed.
Inside the packaging itself, you will find the BUTTONS earphones with a nylon cable material for durability and a micro USB with the same cable material to charge the earphones with. What I love about i.am+ BUTTONS is that they provide 9 pairs of interchangeable ear pads with various sizes from small, medium, to large! No matter how unique your ear canals are, there will always be something here to give you that perfect fit.
You may need to purchase a case or pouch to protect the earphones though, since it's not included in the packaging. Or, take advantage of its Magnetic Disc design that clasps the ear buds around your neck – more on this later.
i.am+ BUTTONS Review – Design
What makes i.am+ BUTTONS earphones so attractive, is definitely the design. It has a contemporary look that gives a cultural-techie look-alike that I love. At first, I thought the ear buds were not going to fit in my small ears since the earphones look rather large at first sight. However, when I tucked them in inside my ear canals, they fit perfectly! Since they give you a various ear bud types to begin with, you can pick and test the ones that give you that perfect fit feel.
i.am+ BUTTONS models come with various colours to match your iPhone's colour (Black, Gold, Silver, or Rose Gold). The rugged nylon cable does not only give it a trendier looks, but also for cable's durability and longevity.

i.am+ BUTTONS Review – Features
Surprisingly, it only took me around three seconds to connect i.am+ BUTTONS to my iPhone 7 Plus via Bluetooth. It was a really quick and painless Bluetooth set up process. You do have to charge it every now and then (since it's a wireless earphones), but it has around 6 hours of battery life and a 120 hours of standby time, according to the specifications. In my own experience, it took me around 5 days before I needed to charge again, when used occasionally every day.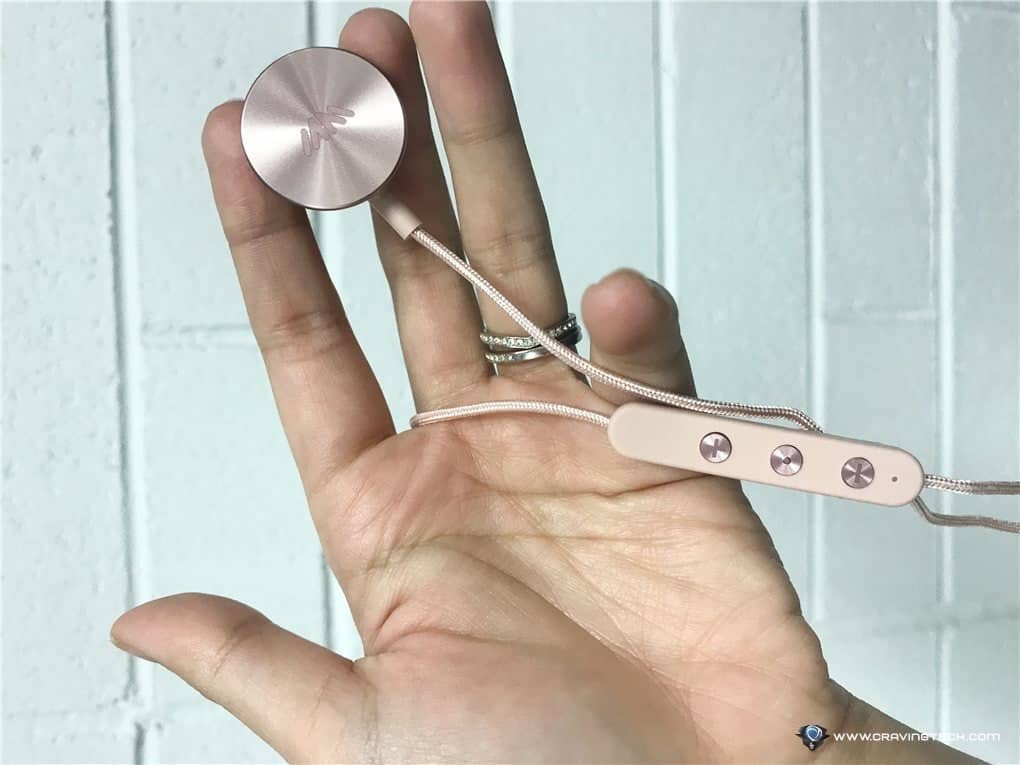 The sound quality is pretty good, but don't expect the best sound quality, especially compared to other earphones or headphones with the same prize. But for a wireless Bluetooth earphones, the audio is really clear and I truly enjoy listening my favourite tunes with it. I've worn this while jogging and while taking my Chihuahua dog out for a walk. Love the versatility and quality of the design and sound altogether. When I use it on a busy road, I could still hear a bit of background noise too, so it does not have the best noise isolation – probably for safety reasons.
The cool thing about these earphones is their magnetic disc (that round thingies you see on the pictures that hold the ear buds together). While not listening to music, they can be clasped together around the neck. Sure, that does not make it safe from being robbed, but you'll feel safe knowing that the earphones will never fall down from your neck without you noticing it (unless you are doing some fancy, wild Capoeira moves?).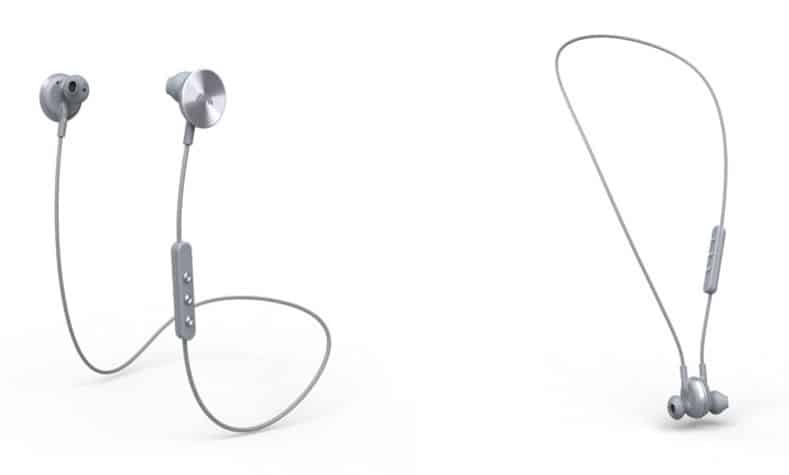 There are also playback controls and a built-in microphone so you can take/receive calls and also use Siri on your iPhone.
will.i.am+ BUTTONS Review – Conclusion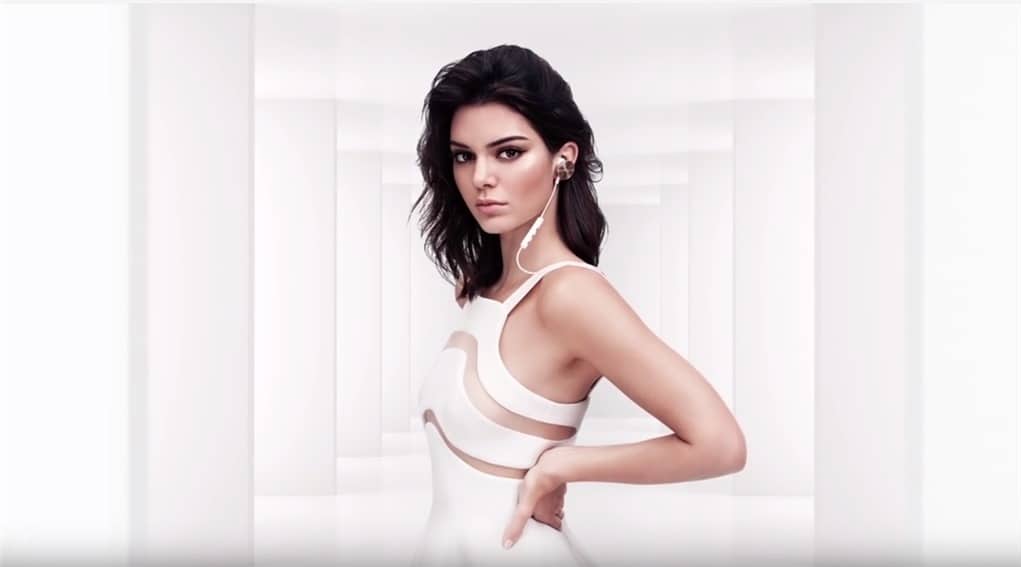 At last, I have found a cool, stylish, and good quality earphones that can complete my daily looks! will.i.am+ BUTTONS has been my loyal companion for my daily routine during office hours and even during my 'me time'. It has become my 'must thing to bring' in the purse and I'm in love with the design ever since it was first launched. The earphones is designed from metal ear pieces and has the iconic shape of vinyl record that gives it an extra point of awesomeness.
The sound quality is pretty good for a Bluetooth earphones, but with the premium price, you can get better ones out there – even a whole headphones with better sound quality. However, do remember that you don't just get will.i.am+ BUTTONS for the sound, but for the style and design. Not to mention that you are paying for the brand as well.
It does give a cool and stylish look, especially with the magnetic disc that can be clasped around your neck. I was often asked by strangers when I wore the BUTTONS on my ears – what it is and where they can get one. will.i.am definitely wants to make us look more dope and real life experience does not lie.
i.am+ BUTTONS can be bought at the official will.i.am online store, Apple Store, and retailers around Australia such as at Harvey Norman for around $290-$299 AUD.
Disclosure: Sample was supplied for reviewing but all opinions are mine and not paid