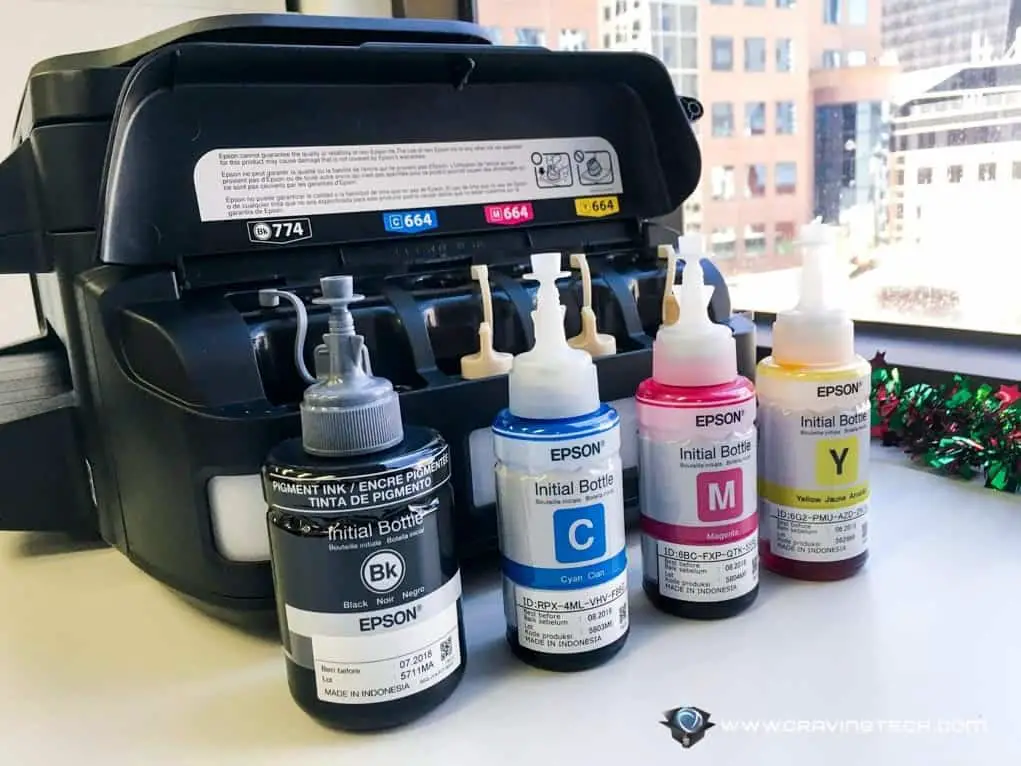 Disclosure: Brought to you by Nuffnang and Epson
Ever bought a new printer, only to get disappointed because it ran out of ink when you needed it the most? This is because most new printers come with a limited amount of ink so you almost always have to replace them immediately.
For this very reason, Epson have released their new EcoTank printers with ink that can last for up to 2 years upon purchase. Unlike most new printers out there, it will be a long time before you have to replace the ink again. That, means productivity, hassle-free, and savings. Sure, you will have to pay for the cost upfront, but in the end, you save in terms of cost and time.
The Epson EcoTank model that I have for reviewing here is the Epson ET-4550. It's an all-in-one multi-function printer (i.e print, scan, and fax) with large capacity ink tanks that can print up to 11,000 pages in black or 8,500 pages in colour.
The WorkForce ET-4550 is a compact printer that will fit most tables or shelves, and has wireless support – less cable, less hassle. The setup was pretty simple though you have to be extra careful not to make a mess when filling the tanks with the included ink bottles.
As you can see from my photos, the included ink bottles from the packaging give you plenty of ink. The caps and tips are designed to ensure that you don't spill any of the ink, but you still need to be careful.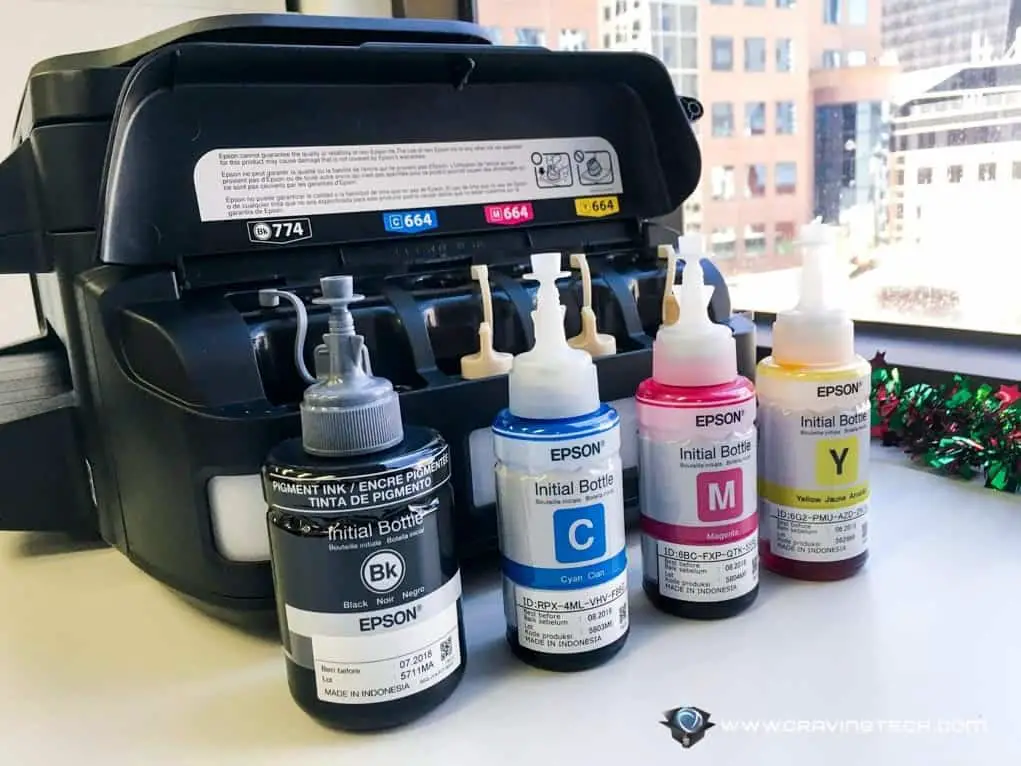 The tanks are transparent, so you can see visually how much ink you have left. However, there is also a digital representation through the printer's 2.2″ LCD screen or Epson software for Windows for a more accurate reading.
You can fill the WorkForce ET-4550 tray with up to 150-sheet of A4 paper and print up to 13.7 pages per minute on Black or 7.3 pages per minute on Colour. For personal or home office use, that is more than enough. During my tests, I personally found that it printed fast, even in colour, and I had zero complaints about the speed. This was even done wireless through my smartphone, connected on the same Wi-Fi network.
The printer itself is powered by Epson's PrecisionCore technology for accurate and detailed printing, the same technology used in Epson WF-7620 (that I'm still using here at home and the office).
Once you have a free Epson Connect account, you can also do a scan-and-email straight from the printer. The ET-4550 has a 30-page automatic document feeder which makes scanning bills simpler (or when you need to copy some documents).
Epson WorkForce ET-4550 EcoTank printer is definitely a solid all-in-one printer that excels in many areas. It has a scanner, copier, fax, wireless support, double-sided printing (duplex), quality print, and comes with large capacity ink in the packaging.
It may look costly at $699, but if you calculate the cost overall, the ET-4550 saves money in the long run because you don't have to keep on buying replacement inks as months go by. There are other lower-end EcoTank models such as the ET-2500 ($449), ET-2550 ($479), or the ET-4500 ($599) if you don't need some of the features like duplex or fax.
If you do a lot of printing, grabbing an Epson EcoTank printer seems to be a wise choice as it will save you money and time in the long run. Besides, the price of getting a bottle of replacement ink is affordable at $16.99 per bottle for most bottles.
For more information, head on over to Epson's website for full details of this revolutionary product: https://www.epson.com.au/ecotank