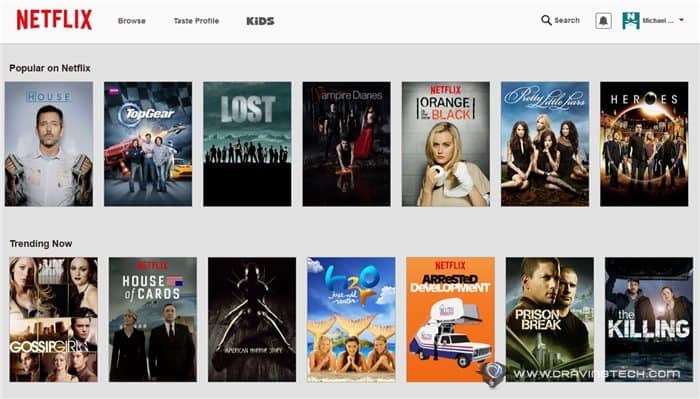 Over the end of last weekend, Netflix announced officially that more and more countries can now enjoy Netflix streaming service. This makes Netflix available globally, to countries such as Indonesia, Singapore, and more.
But what is Netflix, a friend asked. I wouldn't blame him because previously Netflix wasn't available to his country.
To those who don't know about Netflix but have heard that it's now available to where you live, it's a movie streaming subscription service where you pay each month but allows you to watch as many movies (and TV series, anime, etc) available at Netflix as you want.
There are no ads and you simply select (or search) for a movie you want to watch at Netflix. Now, not all movies are available on Netflix and most of the time you'll have to wait before your favorite, new movies are available (if at all).
Nevertheless, there are lots of great TV shows to watch over at Netflix and for just paying around $12 per month, you can enjoy HD quality movies and TV shows legally at 2 different devices (TV, smartphone, tablet, desktop) simultaneously.
I've joined Netflix for almost a year now and I never regret it. It's very cheap comparing to what you get and if you have a good entertainment system at home, you'll enjoy it even more.
You will obviously need a good internet bandwidth so if you have an appalling internet speed at your place, then it might not worth getting Netflix at all. I think they have a month of free trial so it's good to give it a go to see if you'll enjoy it.
Source: Netflix