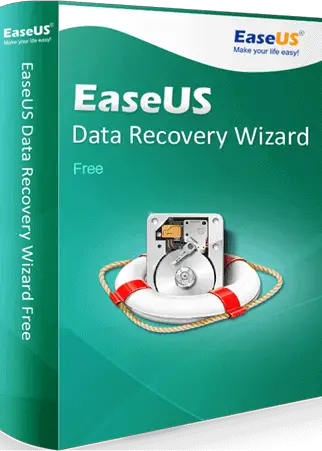 Note – This is a guest post written by Demi
The notion of losing your information from any of your storage devices is a frightening thought to say the least. All that valuable information gone forever due to an unfortunate mishap.
Even if there are any slim chances of recovering any data, one wonders that they will have to pay a handsome amount to get the process done. This is where EaseUS Data Recovery Wizard steps up to the plate. It is a free data recovery software that can not only facilitate in your hard drive recovery but it can achieve a whole lot more.
Let's have look at some of its top features that make it a must have software for all computer users.
Easy to Use
One of the greatest strengths of EaseUS Data Recovery Wizard is that it is so easy to use. The user interface is minimalistic and easy to get a hang of. The process starts off and ends with a few quick clicks. Select the path where the data loss occurred.
Scan the path to recover the lost files and simply select the files that you want to keep from the list of recovered files. If the files that you are looking for do not pull up using the initial quick scan, run a deep scan that will locate additional files lost from the path but it will take a bit longer. Such a hassle free process ensures that you have the best user experience possible.
Covers a wide range of data loss scenarios
Each day we come across a new threats to our data and information that can cause great harm to it. That is why the data recovery tools need to be up to the mark and ready for all kinds of dangers. The EaseUS Data Recovery Wizard is certainly well equipped to handle a wide variety of data loss cases.
From the basic deletion by mistake to the latest type of ransomware and viruses, it can cater to your request and recover your data. It can even data in case of a hard drive failure as well. This highlights that even in the worst of cases, EaseUS Data Recovery Wizard will be there for you.
Capable of recovering nearly all file formats
Our information is a diverse mix of numerous different file formats ranging from document files such as PDF and DOCX to media files like MP3 and WMV. At any time, disaster can strike and we can lose our information. The EaseUS Data Recovery Wizard is certainly going take care of it as it has a huge library of supported file formats. It is even capable of recovering compressed files with formats such as RAR.
Caters to data loss on different storage devices
Continuing with the theme of versatility, it is also applicable to the storage mediums as well as the EaseUS Data Recovery Wizard can recovery data from different storage devices such as USB drives and memory cards. This is definitely handy as portable storage devices are at a greater risk from external threats compared to hard drives that normally remain connected to one system.
Note: This guest post was written by Demi