Note: This is a guest post written by Tony Morgan
You are about to send a very important file to someone but instead of pressing send, you accidentally press Delete, there's nothing more frightening than this. In this world of the 21st century, everything is in soft form. This data is being stored on Personal Computers, USB devices, mobile phones, or other external hard drives.  
The nightmare becomes true when you accidentally lost data from storage, this might be due to accidental deletion or sometimes it can be because of Data corruption or hard drive crash. There can be a thousand reasons why you lost the data but all you wish at that time is for some magical tool, so you can recover all your lost data. To answer this question, we have 4DDiG Data Recovery for you. 
4DDiG Data Recovery
4DDiG Data Recovery is THE MOST POWERFUL and RELIABLE recovery tool currently available. You can recover your images in high quality, your videos, even your documents, and any other kind of data with one single app. You don't have to worry about its compatibility issues even, like other competitor apps. 4DDiG Data Recovery works on Windows as well as mac iOS. The best part about 4DDiG Data Recovery is that everyone can easily use it because it's made to be that simple and convenient.
Features
4DDiG Data Recovery is loaded with tons of cools features that you can make use of. Here are some of the most important features of 4DDiG Data Recovery.

Data Recovery
It can recover any kind of data including documents, files, songs, videos, and pictures, etc.
Compatibility
4DDiG Data Recovery is fully compatible with both Windows and Mac iOS.
Data Recovery Features
4DDiG Data Recovery can even recover data from external drives, crashed hard drives and computers, and even lost partitions.
Interface
4DDiG Data Recovery has a very unique and beautiful interface that not just empowers the user to get the maximum out of the product easily.
Usage
4DDiG Data Recovery can recover all your data in a very easy 3-step process
Customer Care
Tenorshare offers one of the best customer care support for its users. You can contact them 24/7 for any problem and they will be available to assist you.
Price Plan
4DDiG Data Recovery offers the Ultimate solution to all your Data Recovery problems at a very economical price. You can even download the free version of the software and scan your data. Once you can find the data you want to recover from scan results, you can subscribe to the required price plan for recovery.
If you are running some workspace, you can use our yearly price plan offer and all your staff can use the 4DDiG Data Recovery software.
Some of our most liked plans are
With the montrhly license package plan, you can enjoy all services of 4DDiG Data Recovery software for one whole month at 45.95$. This plan is auto renewal and you can cancel your subscription at any time. This package is suitable for those who need 4DDiG Data Recovery for one specific job or for testing purpose.
Yearly License in this package plan you can enjoy a whole year of Data Recovery solution from 4DDiG at a price of only 49.95$. This plan is on big sale and most liked package, so go get your license right now.
Lifetime License for those business or home users you need Data Recovery solution from time to time. This package comes at a very discounted price of 59.95$. This is your worry-free solution package.
Custom License for bigger firm who need to run the Data Recovery software on  multiple computers. Tenorshare offers a custom license for them which you can use on multiple PCs. The package offers instant delivery by e-mail as well as 30 days money back guarantee.
How to Use
 You can recover all your data in 3 easy Steps
1) Select Directory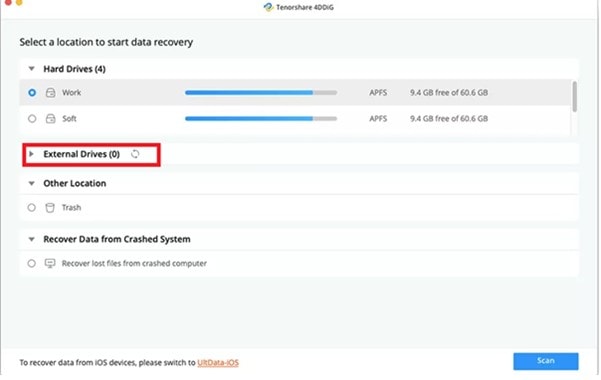 Select the directory you want to scan for your lost files.
2) Scan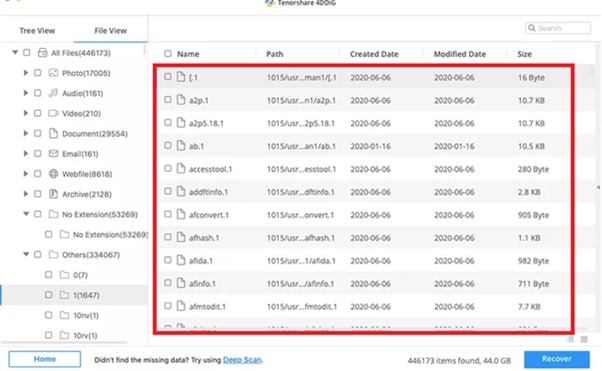 Click the scan button and scan for the lost data. You can also choose the deep scan option for more results.
3) Recover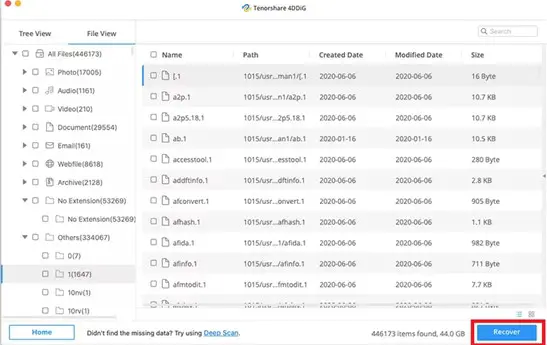 Select the files you want to recover from the scan list and click recover.
Just like that, you can recover all your lost data using 4DDiG Data Recovery.
Conclusion
Data loss is one of the biggest problems or side effects that came with modern soft form data storage. Everyone can make a mistake and just one wrong click can make you regret it for so long. Personally, I think 4DDiG Data Recovery is the best option in data recovery tools for all types of PC users. Whether you are working at office, doing online job from home or just using PC for day-to-day task, 4DDiG Data Recovery is your must-have companion. One of the cons that I felt after using the software for almost a year is that it can take some time to recover larger files, but that seems fair as it takes lot of time to rebuild a large size file. Other than that, I can say that this is the one solution to all data recovery problem.