Nanoleaf Essentials product line offers one of the first Thread-enabled smart lights for that stable and reliable network. Plus, the new protocol is supported by all the big players like Google, Amazon, and Apple.
The Nanoleaf Essentials bulbs offer more than 16 million colours, customised scheduling, and both Apple Home & Google Home support (there is no Amazon Alexa support at the moment).
Previously, you probably only Nanoleaf on their unique, canvas wall lights (like these Nanoleaf Canvas) but thank God that they've expanded their product line to include bulbs and lightstrips (which I'm still reviewing at the moment).
The ones I have here are the A60 | B22 Nanoleaf Essentials bulbs but you can also grab the E27, whichever supported by your house. The bulb has a Rhombicosidodecahedron shape which looks quite modern, especially if you are going to install it exposed on view.
Setting it up is fairly easy. Plug the bulb to your lamp fittings and then use the Nanoleaf app to add it in. It requires the product barcode to be scanned and within seconds, I have the bulbs added into my smart home environment.
The easiest way is to of course use the app to change light settings such as changing the colour, temperature (like warm white or cool white), intensity, and more. But I've tested using Siri to turn the lights on and off, and also to set the colour to what I want with just my voice. It's pretty simple and straightforward, like any other smart light devices inside our home.
There's a quick Basic, Scene, and Favourites menu to quickly change the lighting colour on the app to a preset, but you can also use the colour wheel to pick that specific colour.
To most people, Yellow and White are the colours you are going to use most of the time (for reading, sleeping, relaxing, and working). Nanoleaf has automatically created some of these for you on the Scene tab.
I like using a smart bulb on our toilets at home because I can set the lights to 1% brightness which is not too glaring on the eyes when you need to take that toilet break in the middle of the night.
However, if you have a few desk or floor lamps to be used with the Nanoleaf Essentials bulbs, you can set some cool scenes to enhance the mood in a room or to spice up certain events like parties at home!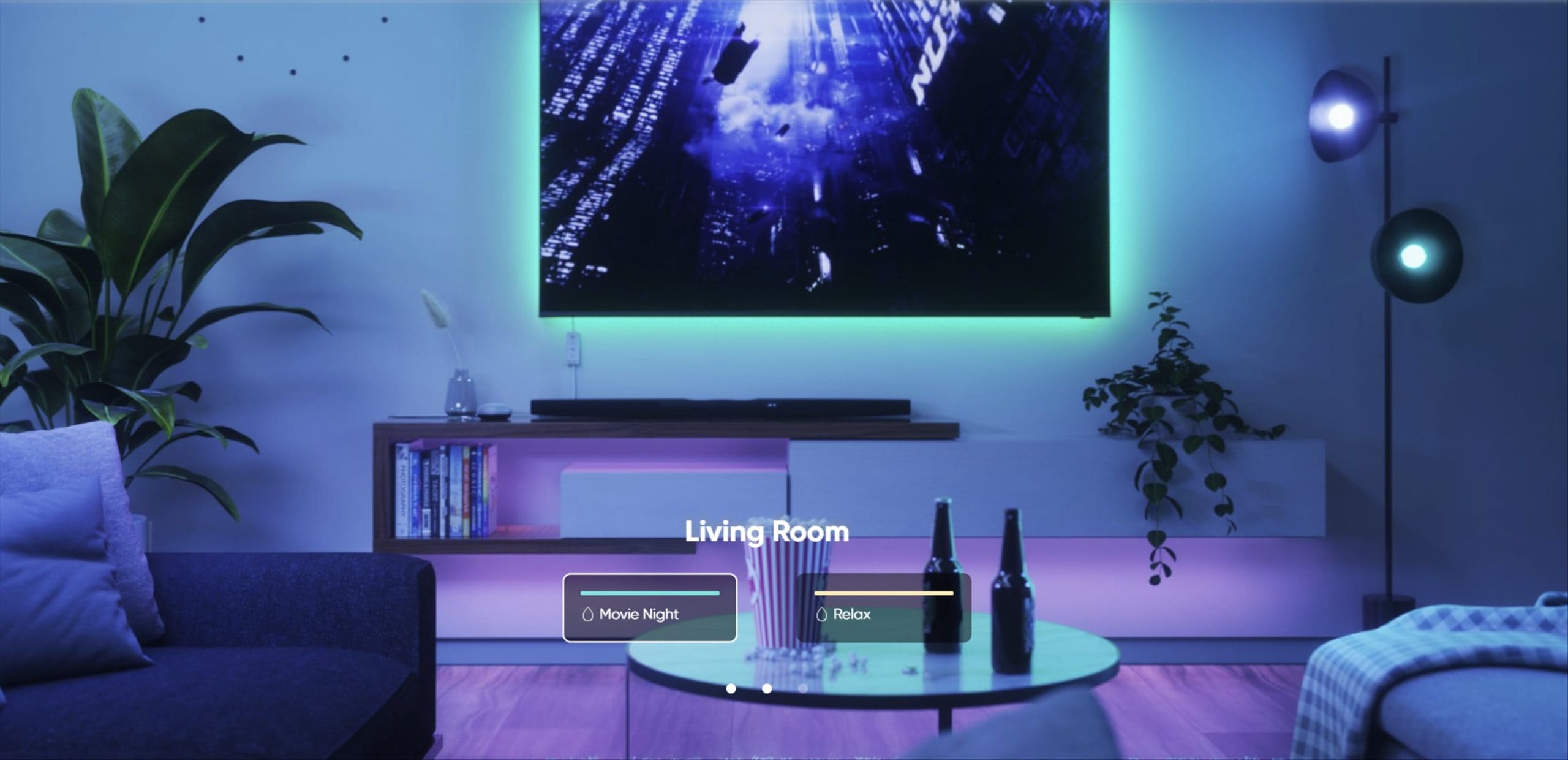 Nanoleaf also offers Circadian Lighting feature which automatically adjusts your light to match the colour temperature based on the time of the day. So for example, the lights automatically go brighter and are changed from warm Yellow to a Bright white as the day goes by but dim down when evening comes. This is perfect for a working environment like your Study or Living Room.
I unfortunately don't have an Apple HomePod Mini to test the Thread functionalities, but the Bluetooth connection works fine though a bit slow with the response (7-10 seconds).
Nanoleaf Essentials A60 Bulbs Full Specifications
Maximum Brightness: 1100 lumens
Average Brightness: 806 lumens
Colour Temperature: 2700 – 6500K
Wattage: 9 Watts
Lifetime: 25,000 hours
Standby Power: 0.17W(120V), 0.26W(230V)
Rating Input: 100V-240V, 50/60Hz (universal range)
---
Nanoleaf Essentials A60 bulb retails for AU$39.99 and comes with a 2-year warranty. These bulbs are definitely cheaper than other Apple-HomeKit-supported smart lights like the Philips Hue bulbs (because they don't require a separate smart Hub to work).
It's also cheaper than LIFX, but LIFX has a built-in Wi-Fi access point which makes it more responsive than Nanoleaf's Bluetooth.
However, Thread is definitely the future and once we see more Thread devices and have one or two at home, things will certainly be better and more interesting.
Nanoleaf Essentials A60 Bulbs Review
Pros
Cool, modern Rhombicosidodecahedron design
Apple HomeKit support (and Google's)
Bright, dimmable
Up to 16 million colours
Circadian Lighting
Simple to use app
Cons
No Amazon Alexa support yet
Bluetooth has a slower response than Thread and Wi-Fi