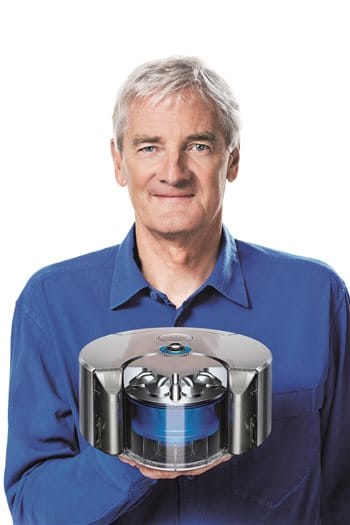 It's been years since we've begged for Dyson to make a robot vacuum cleaner. Sure, we have lots of robot vacuum cleaners already in the market like Robomaid and Neato XV-21 that I reviewed in the past.
However, we all know how powerful Dyson vacuum cleaners are and how happy Dyson is to spend millions of dollars to make things better for consumers, even if it seems minor to us (I'll be reviewing the new Dyson Cool fan – so check back in a few weeks).
Dyson has been teasing a new upcoming innovative product for a few weeks and today, we finally know what it is. Your guesses were right. It really is a Dyson robot vacuum cleaner, folks! No, really, this is not an April's Fool joke (we are too far away from that). And it'll be called the Dyson 360 Eye.
After years of research and development (16 years, to be exact), $AUD 54 million spent, and a team of more than 200 Dyson engineers, we are finally here. Sorry, my bad. Actually, Dyson has also spent another AUD$ 280 million for the development of Dyson Digital Motor, one of the core modules inside the Dyson 360 Eye. Beat that dedication, other robot vacuum cleaners' manufacturers!
With the V2 Dyson Digital Motor that uses Dyson's popular Radial Radix Cyclone technology to effectively separate dust and dirt, this robot vacuum cleaner will rock. Most robot vacuum cleaners have less power suction to conserve battery life but your carpet should thank the Dyson 360 Eye.
Dyson's new robot vacuum cleaner is called the Dyson 360 Eye for a reason. According to Dyson, it uses infrared sensors that "work in conjunction with a lens on the top of the machine that houses a 360° panoramic camera". This unique 360° vision system can build a more detailed floor plan because it can see all areas within the room and plan ahead.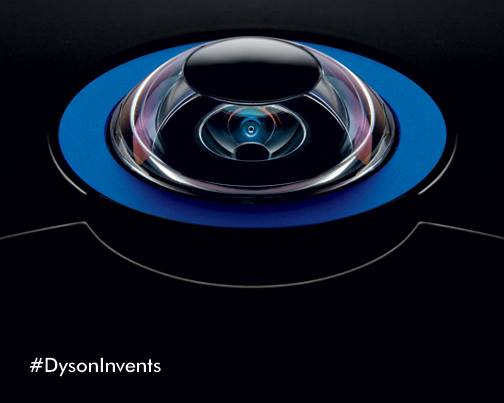 If you think the camera is just a gimmick, here is a snippet from Dyson's press release:
Algebra, probability theory, geometry and trigonometry combine to create the Dyson 360 Eye™ robot's vision of the world. It took over 100,000 hours from a team of 31 robotic software engineers to create the navigation system.

The camera in the Dyson 360 Eye™ robot vacuum takes up to 30 frames per second – enabling the machine to effectively interpret its surroundings. Because the shutter speed of the camera matches the machine's speed of travel, its position is always accurate to within mm, so it knows exactly where it is in the room, where it is yet to clean and uses infrared sensors to detect where obstacles lie. During the development, the Dyson 360 Eye™ robot prototypes will have analysed 1.5billion images.
Sounds convincing enough for you?
The robot vacuum cleaner by Dyson comes with a full-width brush bar with patented carbon fibre brush bar technology for hard floors and stiff nylon bristles for carpets.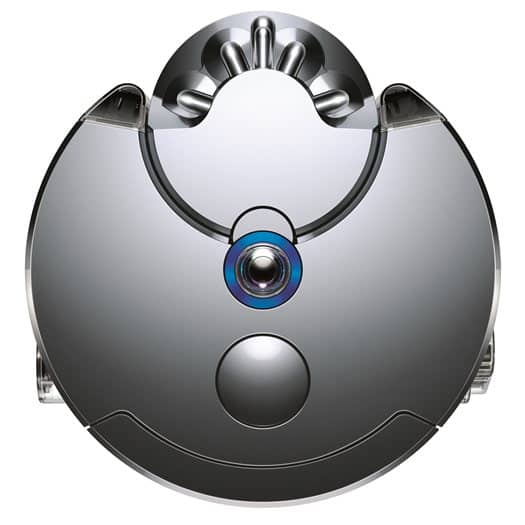 And…. it comes with tank tracks! This will make vacuuming your messy house much easier as the Dyson 360 Eye should be able to go over cables, socks, mats, or err.. dirty underwear pretty easy.  You will also be able to use a Dyson Link app (for iOS and Android devices) to operate the robot and even to schedule cleaning.
The Dyson 360 Eye will auto self-dock and recharge when the battery is low. It can run for 20 minutes with no drop in performance. Depending on the speed  it travels, we are unsure yet how long will it take to vacuum the whole house.
The sad news? Well, it's not going to be out in the market until Spring 2015 in Japan. The rest of the countries will follow later in the year. Sad, sad. So, don't shout "shut up and take my money" just yet.
Videos of the new Dyson robot vacuum cleaner:
Overview:

How the robot moves around the room, thanks to its 360 degrees camera:

The motor, brush bar, and tank tracks:

Stay tuned next year for my review, if I can get a hands on a review unit. Meanwhile, make sure to check my other Dyson vacuum cleaner reviews if you are new to Dyson.