Canon delivers its first set of new camera products in 2018 and all eyes are placed on whether Canon will or will not put 4K in their consumer camera. The short answer is yes, they do, finally.
Here are four Canon products that have been announced to come in 2018.
Canon EOS M50: Canon's first 4K Mirrorless Camera
Canon EOS M50 is the answer from Canon to the competition for 4K video recording. I will do a separate article and more detailed preview for Canon EOS M50 later. It's exciting that Canon finally listens to the outcry of Canon fans who want 4K video recording in Canon consumer level camera.
Canon EOS M50 is equipped with the latest Canon DIGIC 8 image processor to provide the capability to deliver internal 4K video recording, 10fps continuous shooting speed, and a wide range of improvements in autofocus aside with the greatest Canon's Dual Pixel CMOS AF technology.
Canon EOS M50's next best selling point after the 4K video recording is a Vari-Angle touchscreen which is basically an articulated touchscreen that can be flipped sideways. It's definitely a right move from Canon to battle the increasing popularity of Panasonic mirrorless cameras with the same flip screen mechanism. Vlogger will love this!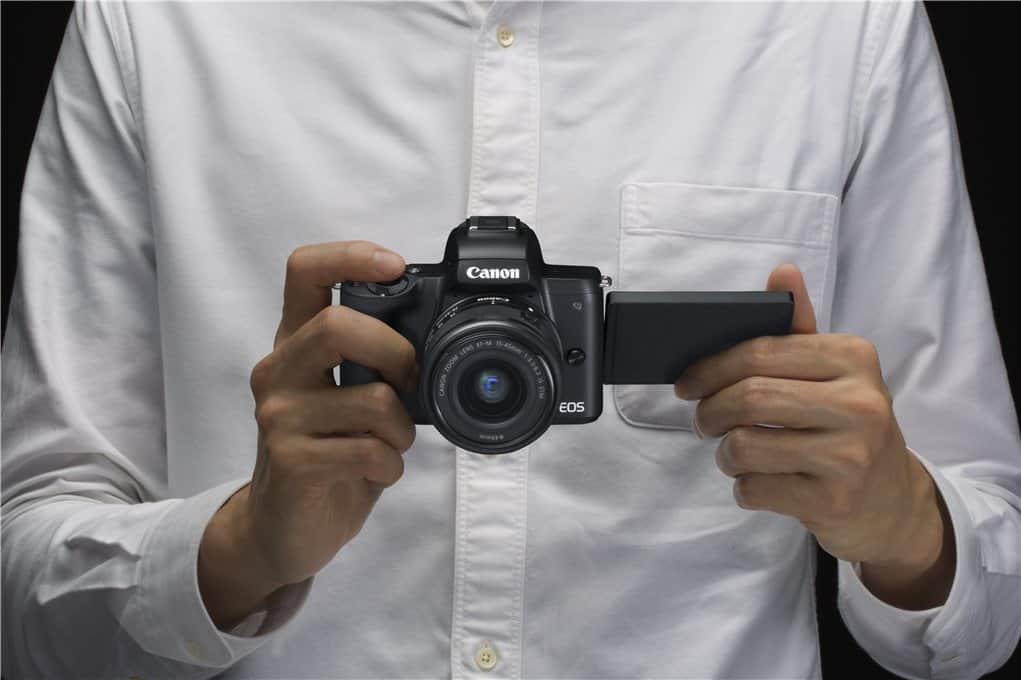 Canon EOS M50 is also WiFi and Bluetooth enabled to offer seamless connectivity and auto save photos directly to your smartphone.
Canon EOS M50 other features:
Ultra compact body and intuitive shooting experience.
New .CR3 14-bit RAW file format
New C-RAW (Compressed RAW) file format with 30% to 40% on the file size of standard RAW files.
1080p 60fps and 720p 120fps video recording aside 4K.
EOS M mount. You can adapt Canon EF/EF-S lens via Canon mount adapter EF-EOS M.
Auto Lighting Optimiser, Digital Lens Optimiser and Highlight Tone Priority for superb high quality images ready to share, straight from the camera.
Canon Speedlite 470EX-AI: Flash with Auto Intelligent Bounce
"Featuring world-first Auto Intelligent technology, Canon Speedlite 470EX-AI takes the complexity out of flash photography", says Brendan Maher, Product manager of Canon Camera Australia.
Flash may be the area that I'm not good at yet, but this particular Canon Speedlite gets me excited with its AI (Auto Intelligent) Bounce function. The function allows amateur photographers to know the creative lighting aspect easier by automating bounced photography within the flash. It uses a test flash to calculate the perfect angle for natural illumination and then automatically moves the motorised flash head into the optimum position for the perfect lighting.
Camera's built-in flash function found in every digital camera often results in unnatural image impression. This particular Canon Speedlite has a full-auto mode which carefully manipulates the flash head for every new shot and eliminates the time needed to evaluate the shot and reposition the flash head manually.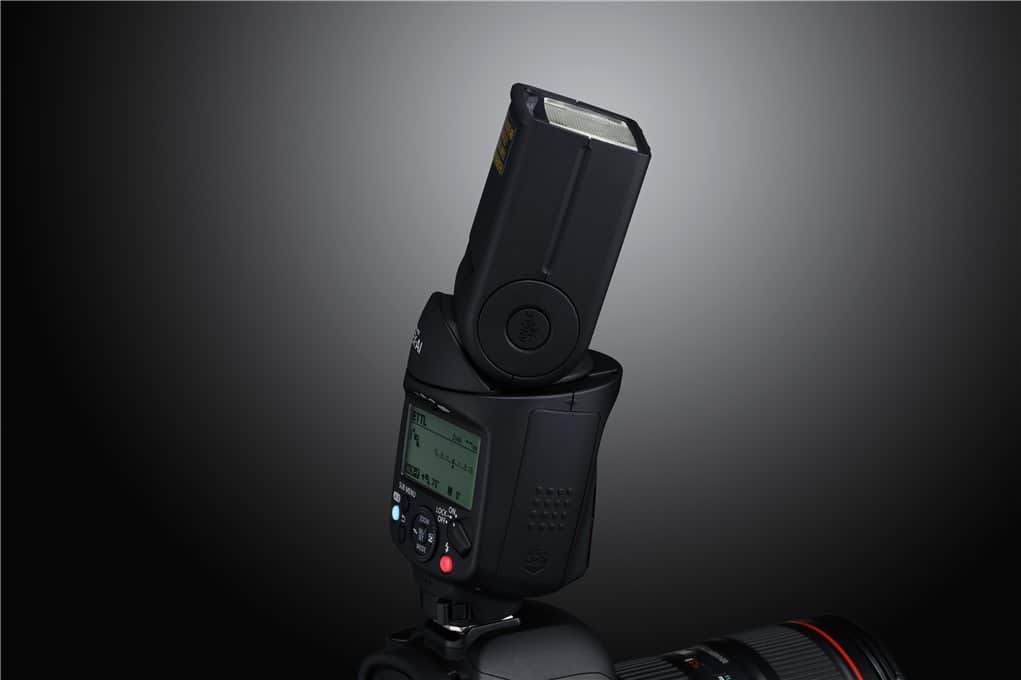 Canon Speedlite 470EX-AI recharges rapidly and silently in 5.5 seconds to full power with 4 AA/LR6 batteries or recharges in 3.5 with rechargeable NiMH batteries. This flash unit is perfect to capture events such as weddings or in poorly-lit indoor situation.
Canon Speedlite 470EX-AI key features:
World's-first AI Bounce with Full-Auto and Semi-Auto modes
Guide Number 47m2
Wide flash coverage 24 to 105mm
Wireless Optical Receiver
Large LCD and intuitive user interface striving to realise products that combine the highest levels of performance and design.
19 custom functions for personalised creative controls.
Rotating flash head 180 degrees left and right, 120 degrees upwards.
Canon 1500D and Canon 3000D: Refreshed Entry Level DSLRs
These DSLRs may be uninteresting for many existing photographers or techies. These are entry level Canon DSLRs that targets newbies who are into interchangeable lens digital camera.
It's coupled with Wi-Fi feature to provide an easy way to share images to smartphone and social media. If you are familiar with Canon EOS 200D (check my review out), then the EOS 200D is the big brother of the Canon EOS 1500D & 3000D.
Canon EOS 1500D and EOS 3000D common key features:
Canon DIGIC4+ image processor.
ISO range from 100-6,400 (expandable to 12,800).
9-point autofocus (1 cross-type autofocus).
Full HD 1080p 30fps.
3 fps burst shooting.
Scene Intelligent Auto mode and Creative filters.
Wi-Fi for seamless smartphone connectivity via Canon Camera Connect App (available in iOS and Android).
Access to Canon EF/EF-S lens ecosystem.
Canon EOS 1500D is equipped with 24.1 Megapixels APS-C CMOS image sensor and a 3" 920k dot TFT LCD. It also comes with NFC that help to establish Wi-Fi connection to a smartphone by simply tapping the device on the camera.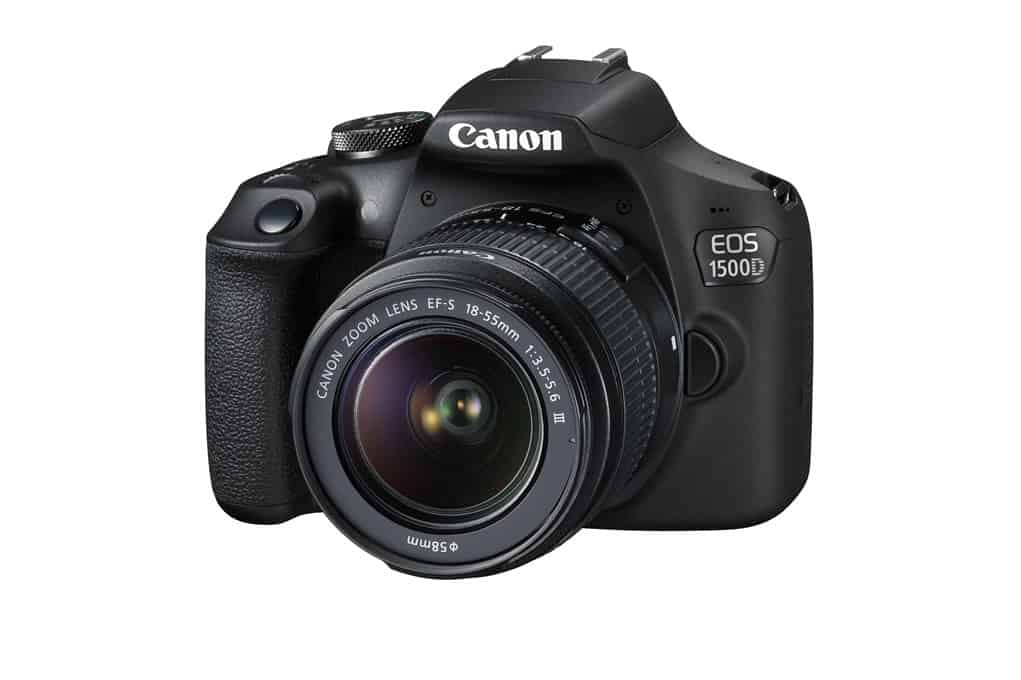 Canon EOS 3000D specification is slightly lower than the Canon EOS 1500D. It is equipped with 18 Megapixels APS-C CMOS image sensor and a smaller monitor: 2.7" 920k dot TFT LCD on the back. No NFC.