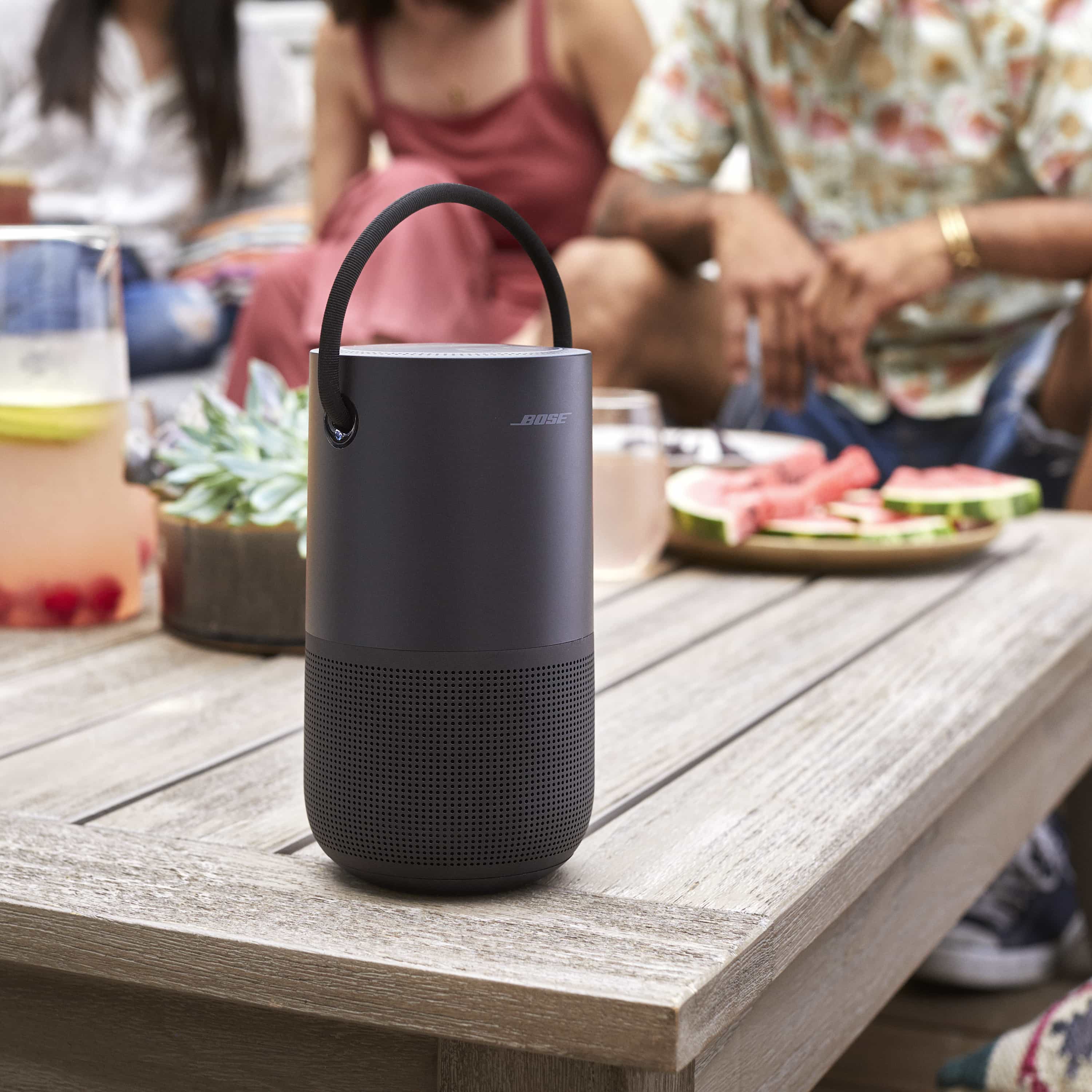 Bose Portable Home Speaker is exactly as it's named after. It's Bose's new portable, compact speaker that you can carry around for partying or when you need music on the go.
My wife has the Bose SoundLink Revolve Bluetooth speaker and she loves it. Bose Portable Home Speaker sure looks like it's the successor of the Revolve line up.
It weighs around 1kg so it's nowhere lightweight like the Bose SoundLink Micro that we reviewed, but this means the speaker will pack quite a punch. It delivers an improved 360-degree sound, deeper bass, better acoustics, and has up to 12 hours of battery life.
Bose's new speaker also has built-in voice assistants: Google Assistant and Amazon Alexa, so you can quickly speak with your voice to access playlists, control your smart home devices, ask for the weather, and more.
For Apple device owners, it also supports AirPlay 2, so you can stream music directly to it from your iPhone or iPad.
It has an IPX4 waterproof rating so feel free to carry the speaker outside even when the weather is not that friendly.
Bose Portable Home Speaker is available for pre-order today and will be available on September 26 for AU$499.95. There will be 2 colour to choose from upon purchase: Triple Black and Luxe Silver.