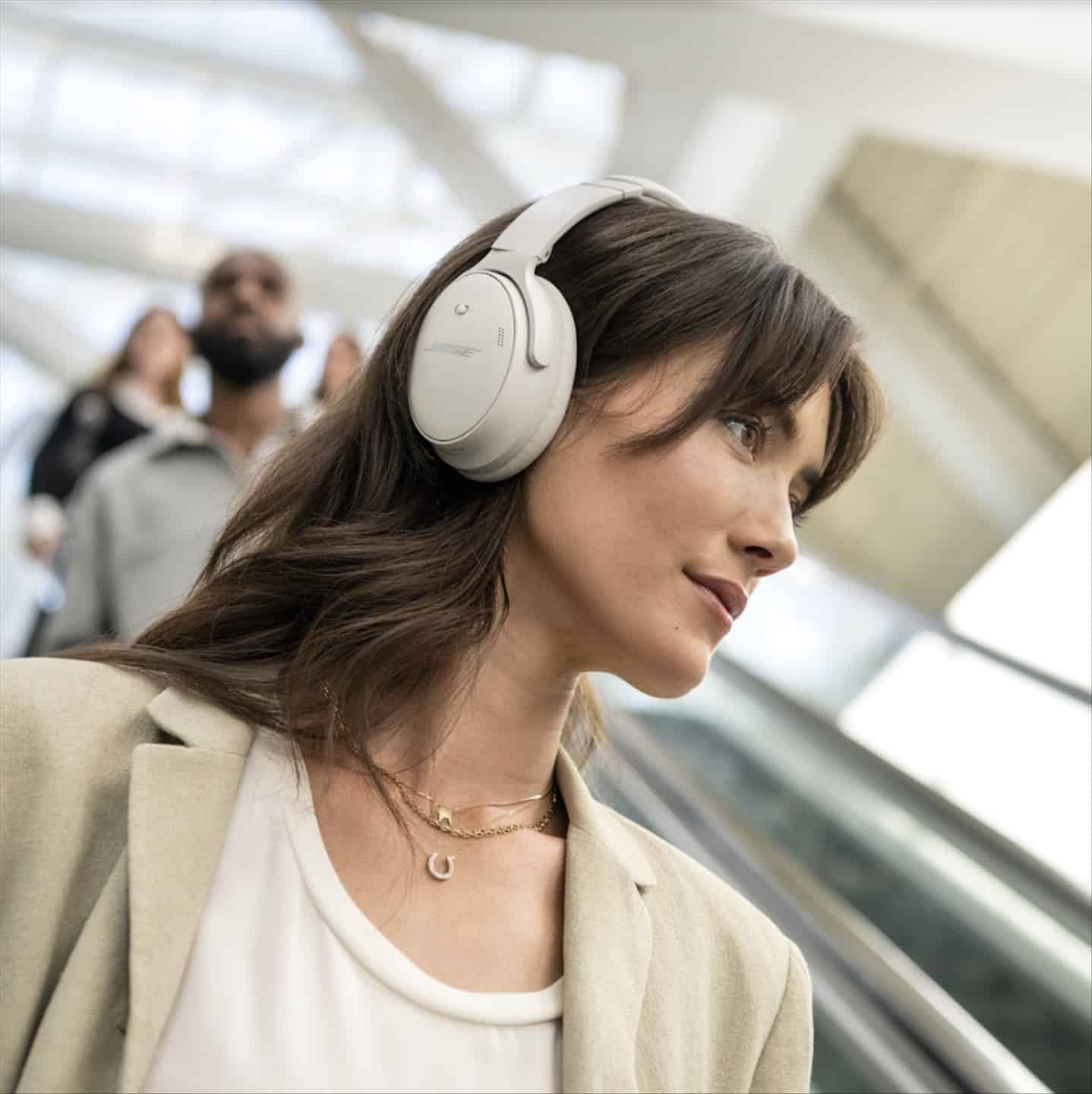 The original Bose QuietComfort 35 left an ever-lasting impression when I first tried them on. It had also become the go-to ANC headphones for most people who were travelling on the plane. I also had and reviewed the successor, QuietComfort 35 II back in 2019.
While I thought that Bose Noise Cancelling Headphones 700 replaces the QuietComfort line, the new QuietComfort 45 has just been announced.
Those who love the simple design and comfortable ear pads on the previous QC35/QC35II will definitely feel at home.
The Bose QC 45 will maintain the hallmarks of the predecessors, but comes with a better design, better noise cancellation & voice isolation, a new AWARE mode and 24 hours of battery life. So, basically the QuietComfort you all know and comfortable with, but with better everything.
"QuietComfort headphones are legendary for a reason," said Mehul Trivedi, category director, Bose wearable audio. "What started as a product for travelling became a product that makes every day better and easier for millions of people all over the world. Our customers have told us for years that it's the balance of benefits that make QuietComfort so different and indispensable. They've always been a great example of excelling where it matters most. And the QC45s are no different."
With AWARE mode, you can hear everything surrounds you clearly and naturally without having to take the headphones off.
No touch controls here, so if you love pressing physical buttons for that tactile feedback, the QC45 features four buttons on the right earcups and one on the left earcup (to toggle between modes and mute during calls).
And, woohoo! We all miss that USB-C charging on the old generations so you'll find it on the latest QC45.
Bose QuietComfort 45 retails for A$499.95 and available for pre-order starting on October 4th. It comes with two colour options: Triple Black and White Smoke.
We aren't sure if we can get a hold of a review unit but will certainly give you an update here at Craving Tech or our social media channels.
If you are not a fond of a more stylish design like the Bose Noise Cancelling Headphones 700 (or Sennheiser MOMENTUM 3 WIRELESS), Bose QC45 will feel at home with a more subtle appearance.