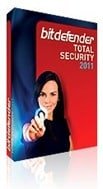 BitDefender Total Security 2011 adds a few new features and makes it even easier for computer novices to use and enjoy a full system protection from the suite.
BitDefender Total Security 2011 includes an antivirus, antispyware, firewall, anti-phishing, antispam, and more in one package. Having the software in your hands will guarantee you a complete protection from all aspects – browsing, emailing, and even on instant messaging.
Upon installation, you can choose which modules of BitDefender Total Security 2011 you want to activate/use on your machine.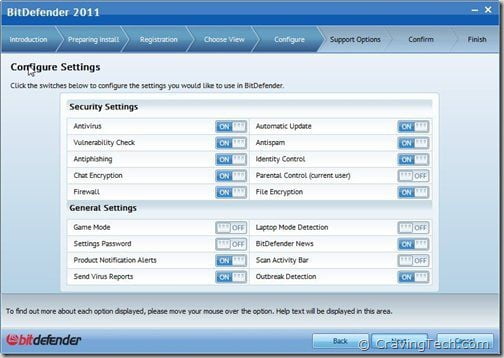 It's really simple to select and it gives you total control of things that you don't want to use such as Parental Control, for example.
You can also select the type of user interface that you'd like to see/use, depending on your technical knowledge. You can choose the Basic interface or you can choose the Expert interface to have more controls and advanced settings on each module.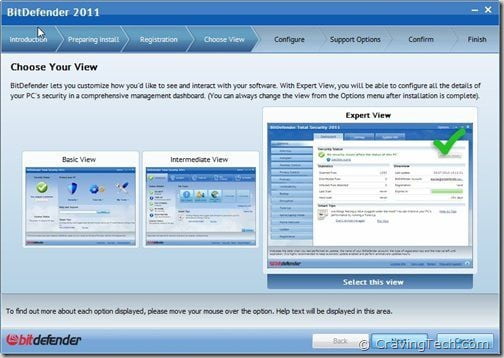 There is a new Quick Scan feature in BitDefender Total Security 2011 which uses in-the-cloud technology for better and faster scan of new and unknown viruses. Quick Scan only took about 2 minutes to scan my whole system – pretty handy if you schedule the software to run this every day or so.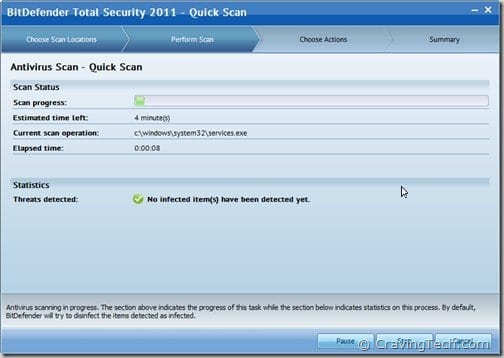 As much as protection goes, BitDefender Total Security 2011 does not disappoint. It has a complete package to protect you from every angle – when you browse the web, when you do a search, when you chat online, or even when you are checking emails.
With the new Search Advisor, BitDefender 2011 gives you ratings and warnings about websites that may contain spyware or other malware. When you do a search on your browser, BitDefender 2011 gives a tick icon when it redeems that a site is safe on the search results. Since you don't know what sort of website you are going into when you search, BitDefender protects you even before you go into each site.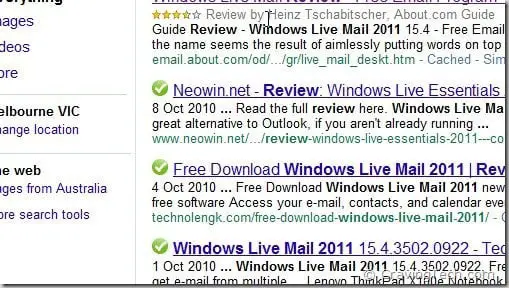 Sometimes you are given a link by a friend or see a link on a forum. The problem still remains: how do you know that the link is safe and the sender is who he/she claims to be? Many people are tricked into logging in with their online banking's username and password on a site that looks very similar to their financial institution's site. BitDefender Total Security 2011 antiphishing will protect you here (What is phishing?).
As soon as your browser tries to open a phishing URL/site, BitDefender will display a full page warning:

This way, you will feel safe online, thanks to BitDefender 2011.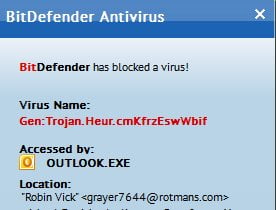 There are also other features such as automatic Game Mode (automatically detect when you are playing a game which then triggers the Game Mode to free some resources and making sure it never runs an update or a scan while you are gaming), Backup, Tune Up (PC clean up, Registry Cleaner, etc), and a few others.
BitDefender Total Security 2011 works great in the background, protecting your PC from viruses and preventing it from being infected by spyware and protecting your identity from entering dodgy sites. Whatever you do with your computer, BitDefender Total Security 2011 is there to protect.
Note: Review license provided for the review