Belkin Wireless Charging Vent Mount Review – There are times when you need to use your favourite navigation app like Google Maps on your phone while you drive. While some newer cars have a built-in navigation system on the console, most cars don't.
Belkin Wireless Car Charger not only holds the phone for you, it also wireless charges the phone it's holding at the same time. And it charges fast.
It has a vent mount design, meaning, you mount the holder on your car's vents. But unlike most phone holders with a vent mount design, Belkin's solution is actually the sturdiest among those I've reviewed and used in the past.
For a start, the arms that hold the phone are not flimsy at all. It does require a bit more force to stretch the levers to fit your phone (support up to 5.5″ devices), but that gives a sturdier grip, yet flexible enough to work with phones on light cases like my old iPhone XS Max and the newer iPhone 11 Pro Max. But those with bulky cases might struggle to get the phone in there.
I also love how the arms grip the car vent mount, as they are very sturdy and reach deep into the whole vent surface. There's no way it would fall down even when driving on the bumpiest surface.
My wife was frustated with hers because hers would either slide off or worse, fall off the vent numerous times – with her iPhone included. She'll definitely love the sturdiness of the Belkin Wireless Charging Vent Mount 10W Car Charger.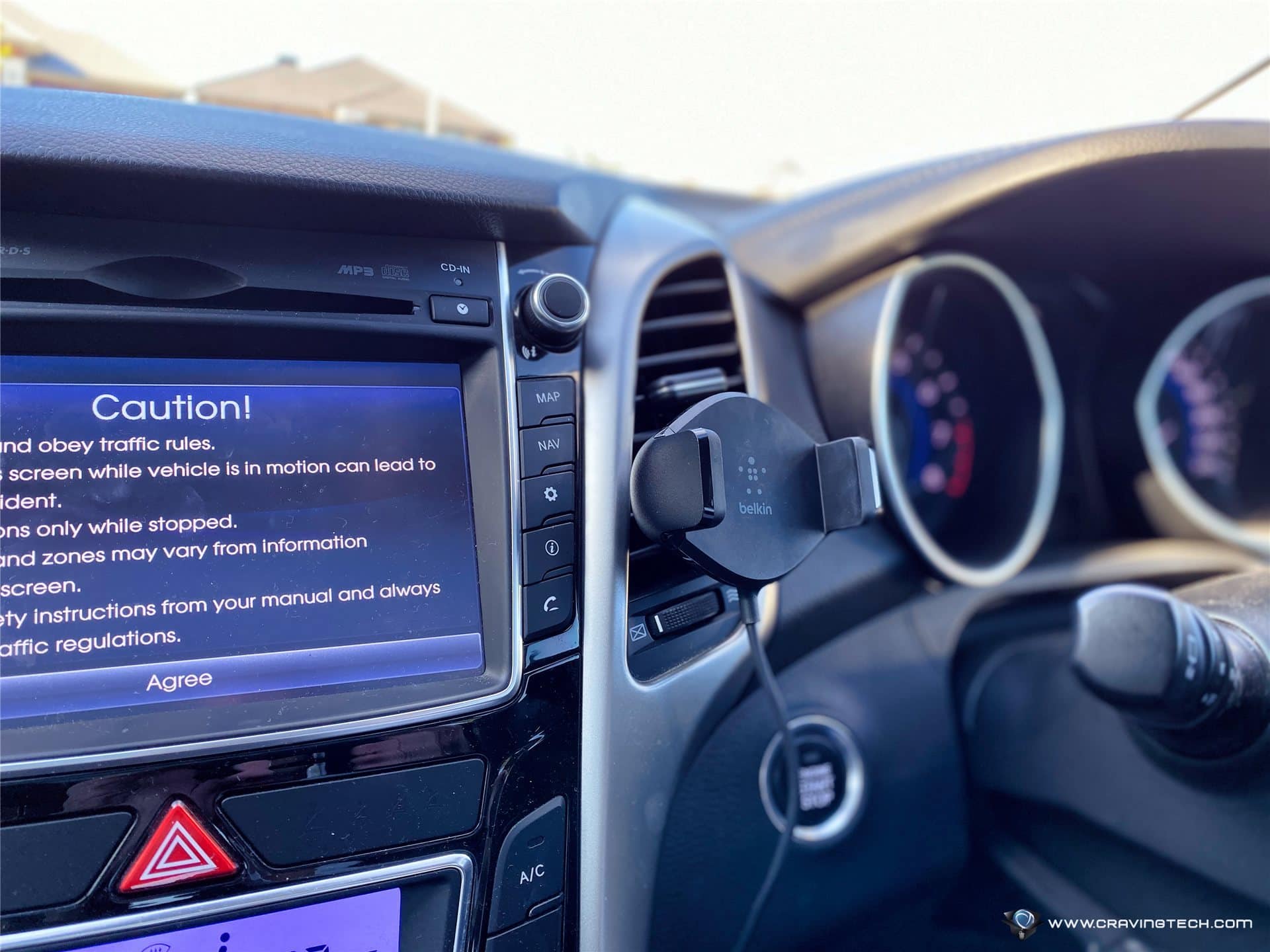 It can also do up to 10 Watts of fast charging to supported devices like newer Samsung phones (9 Watts) and iPhone (7.5 Watts). But when things get too hot, it has a built-in mechanism to slow its charging process or even stop charging for safety reasons.
Having a navigational software up and running surely takes a toll on the phone's battery life but with this Belkin's wireless car charger, the phone will also be charged at the same time!
It's also a perfect way to charge a phone in the morning on your daily commute to work if you forgot to charge it before you went to bed the night before.
Definitely a highly recommended item to have inside any car!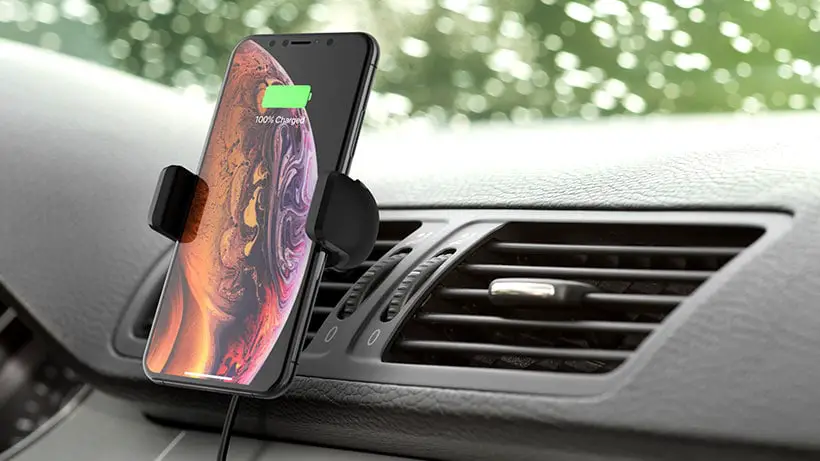 Belkin Wireless Charging Vent Mount 10W – Wireless Car Charger is available now at retailers around Australia and costs around AU$99.95 RRP.
Disclosure: Belkin Wireless Charging Vent Mount review sample was supplied for reviewing but all opinions are mine and not paid
Belkin Wireless Charging Vent Mount Review