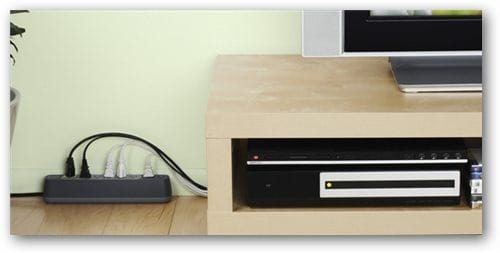 If you have been reading my reviews on the Belkin Conserve Pack, you should have realized by now that devices still suck some power even when they are on a stand-by mode. The Belkin Conserve Pack that I've been reviewing earlier helps a lot in making sure that your stand-by devices do not suck any more power, saving energy and cost.
The last one in the pack I'm reviewing is the Belkin Conserve Smart Power (also known as Belkin Conserve A/V). At a glance, it looks like a standard power board with extra colors. However, looks can be deceiving, indeed.
Belkin Conserve Smart Power is actually a smart power board. It has 1 Master outlet, 4 Master-Controlled outlets, and 2 Not-Controlled outlets. Huh? What do they do?
The Master outlet "controls" the Master-Controlled outlets by sensing whether the device plugged into the Master outlet has been switched off/on. It then brings/cuts power on all of the Master-Controlled outlets. This way, you can automatically set the board to cut off power to the Master-Controlled outlets when the Master device is switched off. A good example of this is when you plug your TV into the Master outlet. By turning the TV off, you can automatically turn the other devices off completely (such as your home theatre system, DVD player, Blu-ray player, or even a desk lamp on the TV table).
Belkin Conserve Smart Power does not just turn them off but also cuts off power completely from the wall socket (reducing carbon emissions and cost from the stand-by power).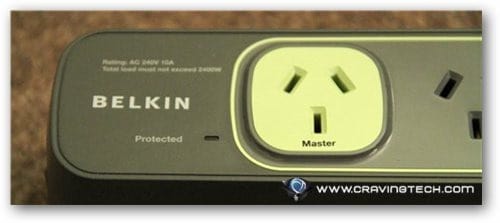 The board also has 2 "Not Controlled" outlets so any devices plugged to these 2 sockets will not be affected at all when the Master device is turned off.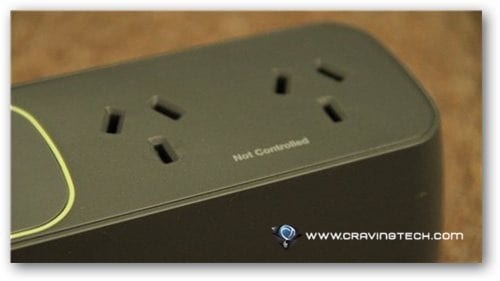 You can practically use any electrical appliances on these sockets so it does not necessarily have to be your TV. It can be anything that you want as a "Master" (your computer, washing machine, a portable air conditioner, desk lamp, anything!).
Belkin Conserve Smart Power does not require any set-up to be used. It's simple, smart, and practical.
Note: Sample provided for the review
Belkin Conserve Pack
The Belkin Conserve Smart Power is part of the Belkin Conserve Pack:
Belkin Conserve Smart Power (A/V) Pros
+ Doesn't require any set-up
+ Smart, simple, practical
+ Saves energy consumption & cost
+ Auto-off surge protector
+ 6 outlets
Belkin Conserve Smart Power (A/V) Cons
– A bit bulky compared to regular power boards