Alright, soldier! Battlefield Heroes Beta is now open for registration! Although it's not mentioned on its official page, you can register your interest in the closed beta through qaboss.com!
If you've never heard of Battlefield Heroes before, feel free to read my other post first before registering your interest.
You can register your interest in the Beta by filling in the form located here on qaboss.com website.
The page is kinda slow and sometimes you have to refresh more than ten times to get the page loaded :) I did that until I could finally register my own interest on the beta. You also have to fill in your previous beta testing experience on the form. Not sure if this will affect anything, but I put all my games beta testing experiences from years back (Settlers III, Dark Age of Camelot, E.V.E Online)
If you want to read about the closed beta impression, you can read the preview at Shacknews.com to get a taste on what the Beta feels like!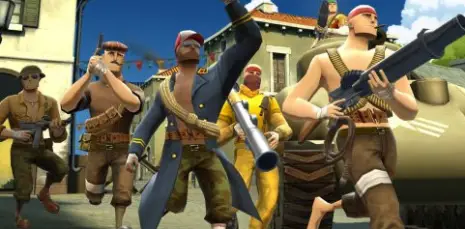 I myself can't wait to get a hands-on this beta and tell you guys about it!