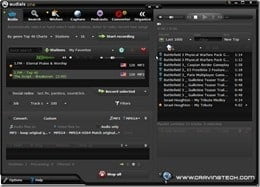 Thanks to all who participate in Audials One giveaway contest. I'm sure you'll love the software as much as I do to search, listen, and record any music online to your computer.
There were 5 licenses to give away and winners with the best answers were picked.
Without further ado, here are the 5 winners of Audials One licenses worth at £29.90 each.
Winners to Audials One licenses Giveaway
malkhaz
matroska
joe
vhick
paulcrousel
Congratulations, guys. The licenses will be sent to you shortly. Enjoy! And of course, many thanks for the sponsor in planning and providing the licenses for this great giveaway. More to come, so stay subscribed to Craving Tech's newsletter to be notified when there are new updates, including more giveaways on this blog!