Note: This is a guest post written by Halit Bozdogan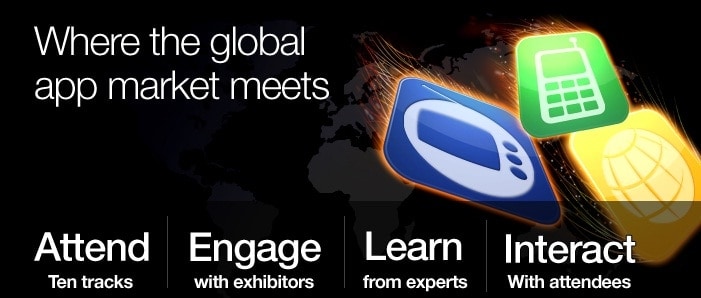 Apps are used the world over by almost anyone with a tablet or smartphone. Let's look at the statistics:
Almost 90% of the world's population have a mobile phone.
Over 300,000 apps have been created and distributed over the last three years with no clear signs of doing anything but increasing.
According to analytic reports, there have been almost 11 billion app downloads so far, although a quarter of those are only used once.
The app industry is estimated to be worth almost $70 billion ASD over the next three years.
The apps market is an industry in itself, which is why events will be held later this year and early next year dedicated to applications and indeed, their applications.
AppsWorld
The influence that mobile applications have cannot be underestimated, which is why AppsWorld is holding two events in London and San Francisco that aim to workshop and highlight a wide range of issues ranging from apps marketing to software architecture.
Several workshops will be on hand, with several guest speakers from high level influential brands. These include LinkedIn, HTC, Wired, Facebook, Virgin Media and Samsung.
Interestingly, Android will be getting its very own workshop at both events. 'Droid World' will look at various levels of the Android OS. This includes:
How Jelly Bean has been implemented in smartphone devices
The evolution of interfaces, incorporating elements such as 3D gestures, the use of stylus and voice commands.
Seminars on how to launch and promote your own apps effectively.
If you are able to get to either San Fransisco or London for the AppsWorld event, then you could a lot worse than find out how mobile applications are going to revolutionise the communications world.
AppsWorld London will be at Earl's Court 2 on 2-3rd October 2012
AppsWorld San Francisco will be at Concourse Exhibition Centre on 5-6th February 2013
Note: Halit Bozdogan is a writer for Appliances Online, and is very excited by the upcoming development of mobile apps and wireless connectivity between domestic appliances.
{Image and information courtesy of apps-world.net}