Apple has always been innovating, changing the things that we used to do or have, into something better. The first iPhone, for example, has changed the way phones are made (i.e touch-screen smartphones).
Steve Jobs, Apple's previous CEO, had made a remark that he "has nailed it" when it comes to delivering a new experience on the TV. Have they really nailed it?
Along with iPad Pro and the new iPhone 6s, Apple announced a new way for us to watch and consume TV contents with the new Apple TV. And it focuses on apps and user experience.
Apple TV has been out for quite some time and it only received incremental updates along the years. Can the new Apple TV (2015) change the way things are?
The new Apple TV is like… having Nintendo Wii, smart TV, mobile device apps & experience in one. And it looks and feels great.
Magic remote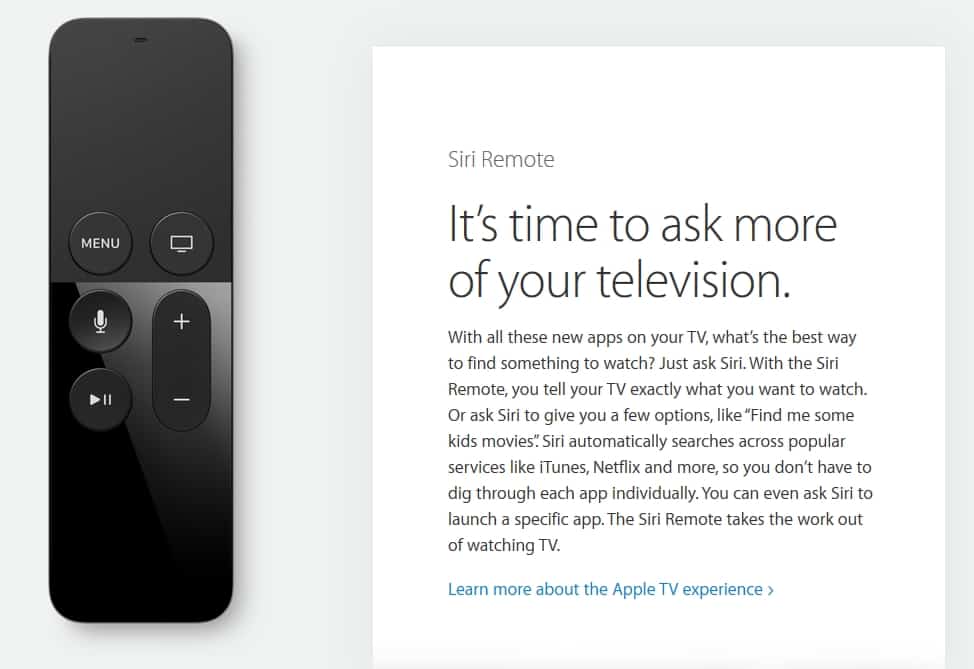 Well, Apple didn't call it a magic remote, but it does feel magical (a word that Apple uses a lot). It has a touch surface, which makes it feel like you are just using your iPhone or iPad to interact with.
A built-in microphone is there so you can have a chat with Siri can use your voice to activate Siri to trigger useful actions, such as:
"Show me funny shows" [when you feel like watching a comedy for the night] – which you can further filter or drill the results down into.
"Show that Friends episode with Bruce Willis" [to watch your favorite TV episode with a guest movie appearance]
"What did he/she say?" [rewind 10 seconds and temporarily turn subtitles on]
"Who stars in this?" [a question which I normally would ask and Google while a movie is playing]
Siri will search and find these shows out on multiple services (like iTunes, Netflix, HBO, Hulu, and Showtime) so you don't have to go one by one and find out which service has them.
The remote battery lasts 3 months upon a single recharge.
Apps
Apple also announced a new OS for the Apple TV called tvOS which is based on iOS. This means developers can develop custom-made apps and games for the big screen (multi-split screens/views, hot-seat multiplayer on the same room, etc).
It will be interesting to see what the developers can do, especially with the new Apple TV remote for interactions.
Apple TV Geekiest Moments
Apple TV shows HD videos shot by Apple as a screensaver that will be displayed automatically depending on the time of the day.
Show/movie selection thumbnails will wiggle following the movement of your thumb on the remote.
You can play a game with on an iPhone on the way home, and continue where you left off on the Apple TV (assuming the app is universal).
Apple TV Official Video
Apple TV will be the best bang for your buck when you are in the Apple's ecosystem. It has access to Apple Music (assuming you are subscribed to it), your photos in the iCloud, movie purchases on iTunes, and the purchased apps/games on the App Store.
The new Apple TV (2015) will be available to purchase late October 2015.
Note: Images courtesy of Apple