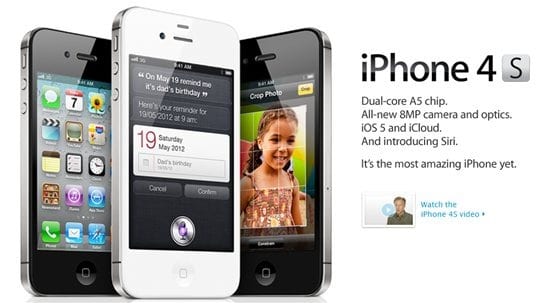 I may be the last technology blogger to post about this but in case you haven't heard yet (how could you?), iPhone announced only the iPhone 4S phone this morning, leaving many people disappointed, including myself. Blame it on the hype, blame it on the rumors, blame it on the leak photos or case designs, but in the end, the whole world was expecting iPhone 5. Apple always delivered more than the hype and expectations in the past, so that's probably what left many people disappointed as a result.
Does it mean iPhone 4S is a bad thing? Not really.
iPhone 4S is still the most amazing iPhone even though it basically looks the same from the outside. The "only" differences are:
New Dual-core A5 chip, the same processor that iPad 2 has
8 Megapixels camera
Better optics with an extra lens – meaning higher photo quality
1080p Full HD video recording
Comes with Siri, an advanced voice recognition command system, looks like exclusively on iPhone 4S (and most likely iPhone 5) only.
iPhone 4S Dual-core A5
The Dual-core A5 chip means you'll get everything faster compared to the previous iPhone 4.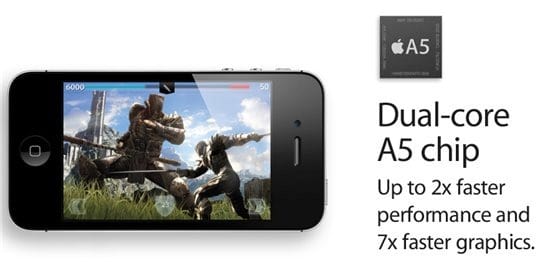 I actually upgraded from iPad 1 to iPad 2 with this A5 chip and it truly makes a difference! Some applications that took a few seconds to load were loaded much quicker on the iPad 2. Some games with intensive graphics quality are also smoother compared to playing them on the original iPad. So yes, it does make a difference.
iPhone 4S 8 Megapixels camera and better optics
Apple does not just add the megapixels (which people often mistakenly take as "higher quality" photos), but add an extra lens and better optics: a larger f/2.4 aperture for more depth-of-field and allowing more light to go in, auto face detection, take faster shots, and better color composition. Overall, it improves one of the best phone cameras ever!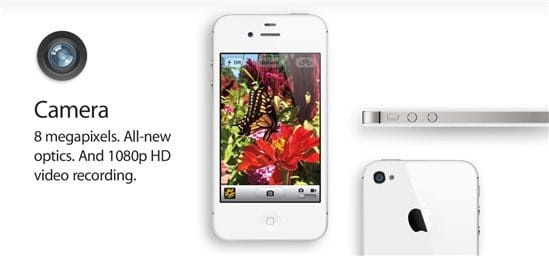 They don't stop there. iPhone 4S is also able to record 1080p Full HD videos which is amazing. iPhone 4S will make older DSLR users jealous!
iPhone 4S Siri Intelligent Assistant
It's quite an exciting feature even though we may have got bored with "voice assistant" available on every phone we can think of these days. Siri is much more intelligent as it detects relevant keywords rather than giving you predefined commands that you have to follow.
The best thing is, you can use Siri to adjust your schedules, set reminders, read messages, and do other funky things (compared to just the boring "check weather" or "call X").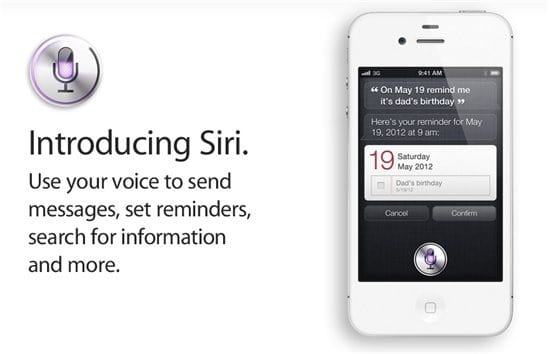 I'm not so into this as any voice recognition device always failed me – I blame it on my accent as I was born in a non-English speaking country. Nevertheless, I'm quite excited to try Siri and find out whether "she?" can understand me better.
So where is iPhone 5??? When will iPhone 5 be released??
I woke up in the morning, feeling super excited, and went to apple.com.au only to see the big iPhone 4S (and no iPhone 5) on the main page. Like the others, I was very disappointed as I already planned to get the iPhone 5. I was really sure we would see an iPhone 5, especially when I saw a site, LUXA2.com (Craving Tech reviewed some of their cases in the past), displayed a range of coming soon iPhone 5 cases the night before the conference on their official site: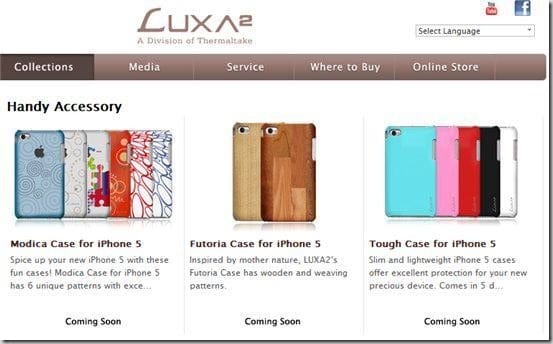 So where is iPhone 5? What's happening? Why is it being delayed? Will we ever see it coming end of this year? If it's going to be next year, will we have to wait for another year or will iPhone 5 be coming early 2012?
The same company, LUXA2, also posted an interesting status update on their Facebook fan page:

Can we trust them? Or is this going to be just another rumor that we have to comprehend? Should we all upgrade to iPhone 4S from iPhone 4 or should we wait a few more months (if it's true) for iPhone 5? What if it only comes out in a year?
Owners of iPhone 3G or iPhone 3GS would be recommended to upgrade to iPhone 4S as it will be a very huge jump. Owners of iPhone 4 may or may not want to upgrade. It's the same bulkiness and screen size like the iPhone 4. For now, I'm loving my Samsung Galaxy SII's slim and light design though I crave to go back to iOS. Oh, the dilemma.
What about you? Are you upgrading to iPhone 4S?