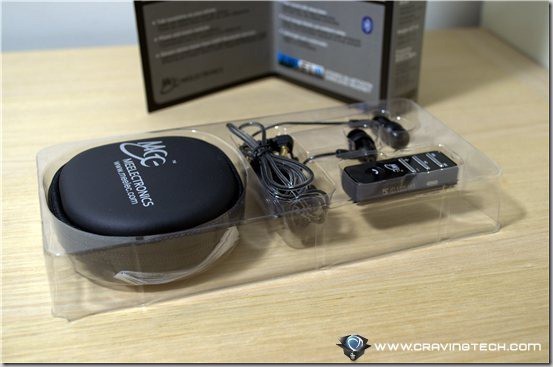 Air-Fi AF9 Bluetooth Headset Review – The Air-Fi AF9 from MEElectronics is like a hybrid of the traditional in-ear earphones and a compact wireless Stereo Bluetooth headset.
A Bluetooth headset normally sits on one ear, wireless, and has a good quality audio for calls. On the other hand, traditional wired in-ear earphones have wonderful sound quality when listening to music at the expense of being glued to your portable device.
The MEElectronics Air-Fi AF9 has the best of both worlds – producing high quality sound for both calls and music, in both ears, wireless. Or simply switch to wired when you are out of charge (which shouldn't happen often).
The Air-Fi AF9 Bluetooth Headset Packaging: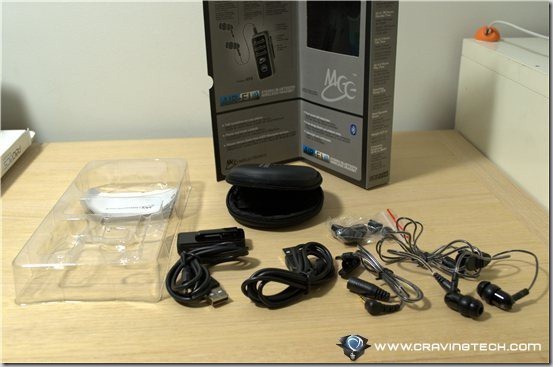 The Air-Fi AF9 Bluetooth Headset consists of three detachable parts:
The in-ear earphones
A 3.5mm extension cable (optional)
The Air-Fi Stereo Bluetooth wireless headset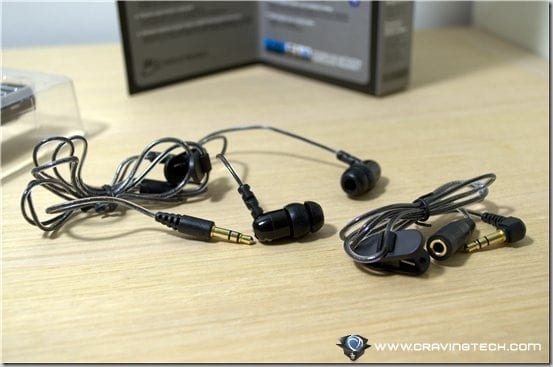 Few Different ear buds are included in the packaging with different sizes. The smallest fit the best in my case and I've been enjoying my music thanks to the passive noise insulation. It doesn't completely shut you off from the noise surrounds you (which is good) but it helps a lot when you travel with a public transport to work or to uni.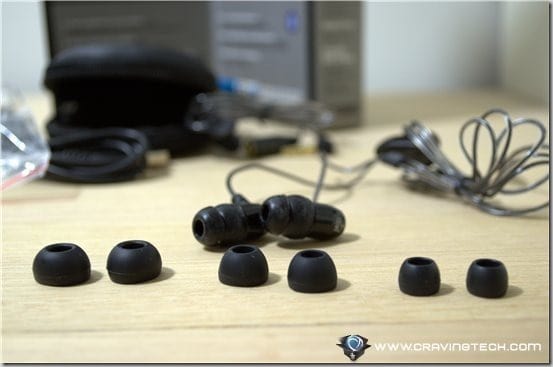 The Bluetooth wireless receiver is a tiny box-shaped unit with a shirt clip, so you can clip it while you are using the Air-Fi AF9. The way you use the Air-Fi AF9 via Bluetooth is by connecting the earphones into the Air-Fi receiver unit.
Though in a way, this set-up looks funny at first – because it seems like it doesn't really make much difference; as if you are wearing a regular wired earphone headset. This is probably because I find that the non-detachable cable is a bit too long but then again, it's better to have it longer. Besides, you are free to clip it to anywhere you like, or even put it inside your shirt's pocket.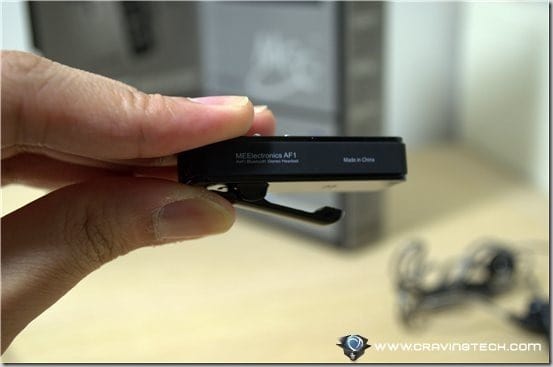 On the receiver, you can control the volume level, playback, and also to manage calls. This way, I can keep my iPhone inside my pants' pocket and simply use the receiver controls to control my music or to pick up an incoming call.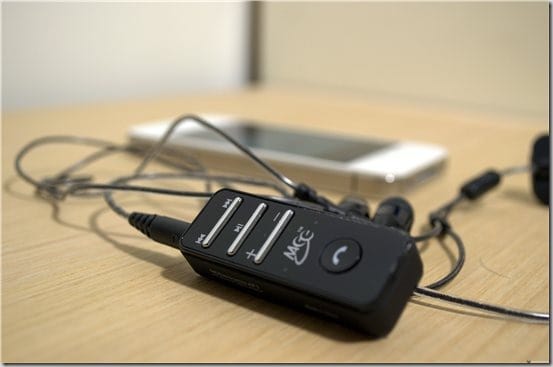 Connecting to Bluetooth is pretty much instantaneous. If you have connected it to a Bluetooth device before, turning the receiver on will auto connect your device. You will then hear a loud beep (which is a little bit too loud for my taste) indicating a solid connection.
I also like how the receiver shuts itself off when it loses the Bluetooth connection after some time. I normally switched my phone's Bluetooth on and off but often forgot to switch the Bluetooth headset off. Since the MEElectronics Air-Fi AF9 can auto turn itself off, I can further prolong the need to charge its battery (which is rechargeable). Besides, according to the technical specifications, the recharging process only takes about 2 hours to fully recharge the battery with about 100 hours of standby time. The light on the receiver will blink in red should you need to recharge it.
The packaging includes the standard carrying case on the other MEElectronics products and also 2 (that's right, two) USB charging cables. One for home and the other for the office – as if they can read my (our) mind! Since I normally wear my headset while I walk to/from work, I do love it when I can have a spare cable either at home or at work so I can recharge it whenever I need to!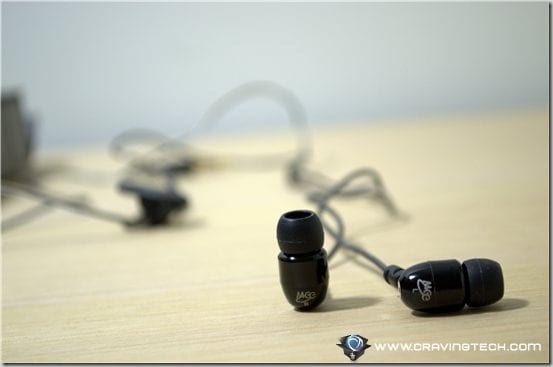 Air-Fi AF9 Bluetooth Headset

I'm truly in love with MEElectronics Air-Fi AF9 sound quality, its deep bass level, and especially the in-ear earphones design that can be switched to wireless (Bluetooth) or wired, should your device does not support Bluetooth connection.

This is definitely my Bluetooth headset of choice at this stage! What I wanted was an in-ear earphones headset model with Bluetooth capability on it. I've definitely found what I'm looking for.
Note: MEElectronics Air-Fi AF9 Bluetooth Headset review sample was provided for the review