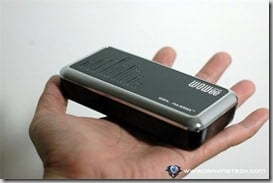 WOWee ONE Portable Speaker review – WOWee ONE is a portable speaker that promises to deliver a full bass experience, assuming you can find a suitable flat surface for it to deliver the low frequency using a Gel Audio driver.
There are 2 different models for the WOWee ONE: WOWee ONE Classic and WOWee ONE Slim. The sample that I have is the WOWee ONE Classic (the slimmer version costs more but if size does matter, then you should definitely get the Slim).
WOWee ONE portable speaker is shaped like a box and comes in different colors to suit your style.
WOWee ONE Portable Speaker Review – Packaging
The WOWee ONE Classic packaging includes:
WOWee ONE portable speaker
USB  cable
3.5 mm audio jack cable
No travelling pouch included, which is a bit unfortunate.
WOWee ONE Portable Speaker Review – Design
Unlike the other mini portable speakers that I've reviewed in the past at Craving Tech, WOWee ONE portable speaker design is quite simple. It's definitely one that does not attract attention, whether that is a good or bad reason to have.
The WOWee One Classic has 4 different color themes: Polar White, Classic Black, Sophisticated Chrome and Pretty Pink.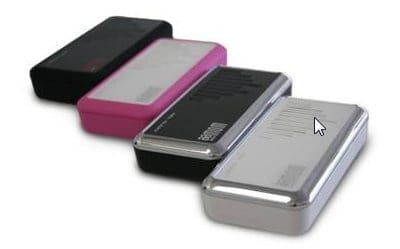 My sample is the Sophisticated Chrome version.
The shape is square-ish and actually looks like a laptop battery at a glance (of similar dimensions and weight).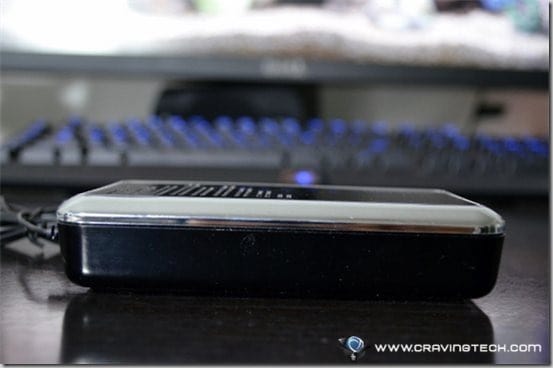 Now of course, you may have found smaller portable speakers and slimmer ones than this, but don't be fooled. I haven't found yet a portable speaker that can last for 20 hours from a single full charge. I would say that this comes at a cost of having a bigger battery (though it looks like they have found a way to make it slimmer on the Slim edition somehow). Unfortunately, there is no battery indicator so you won't know when you will be running out of juice but of course, there is no way you'll be listening to your music for 20 hours non-stop, right?
Though the press release said that it's "roughly the same size as an iPhone", the thickness is not: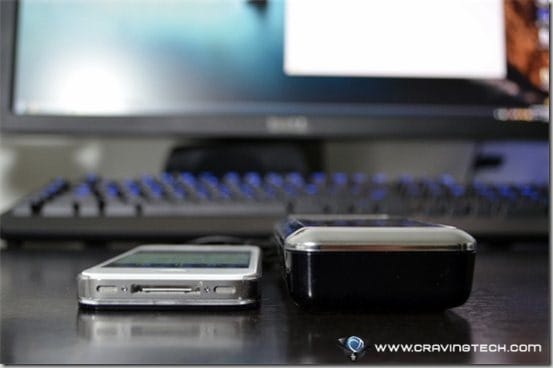 The battery is rechargeable, either via a USB to your PC/Notebook or a 5v USB adapter through a plug.
At the bottom of the unit is a "sticky" kind of surface which has the patented gel driver. According to WOWee, it will utilize a flat surface to enhance the lower frequencies (bass). A pretty unique technology.
The gel pad is somewhat sticky but when I've tried to stick it to my window, it felt down after a while.
The gel also tends to collect dirt and dust rather quick (depends on how dirty the surfaces you stick it onto are). However, a quick wipe with a wet cloth solves the problem.
WOWee ONE Portable Speaker Review – Impressions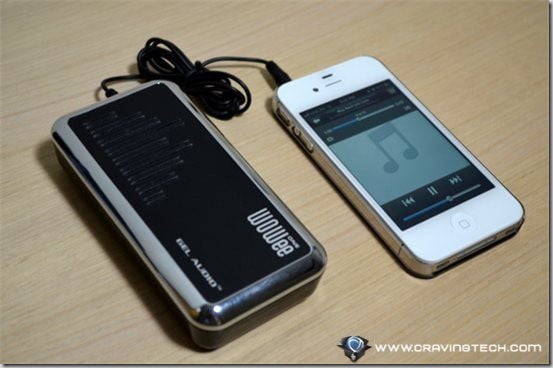 So how does the WOWee ONE Classic sound? Not bad at all, actually. Beyond my expectations, even! First of all, bear in mind that this is a small portable speaker so never compare it to a blast of a proper sound system you have at home. To my surprise though, WOWee sounds very clear and loud.
Once you press it onto a flat surface, you can then hear an extra channel being unmuted, the Bass. WOWee ONE portable speaker actually works without having a flat surface but it sounds kind of dry without the "oomph" feeling you've got from the low frequencies. The bass feels strong for a speaker of this size though not too overpowering. Since I'm a bass lover (and player), I wish it can have more bass but of course, I'm asking too much here.
It seems that different surface gives a different bass quality. My bedroom walls and door somehow gives the strongest "oomph" compared to my desks (made of wood).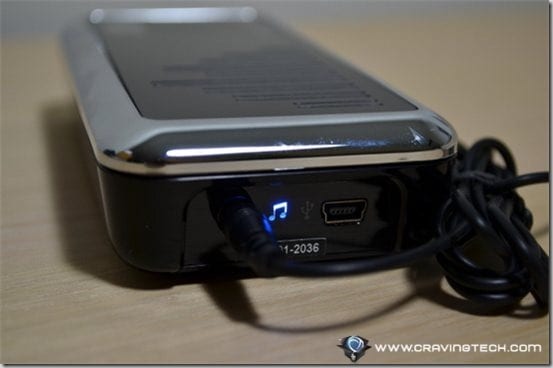 On a somewhat very high volume level, WOWee ONE portable speaker starts to vibrate on the surface. Set the volume too high and you'll be annoyed by the "ddrrrtttt" "dddrrrtt" sound it makes (like the sound your phone makes when it vibrates on a table). Though it serves a living proof that it delivers the bass as promised!
WOWee ONE Portable Speaker Review – Conclusion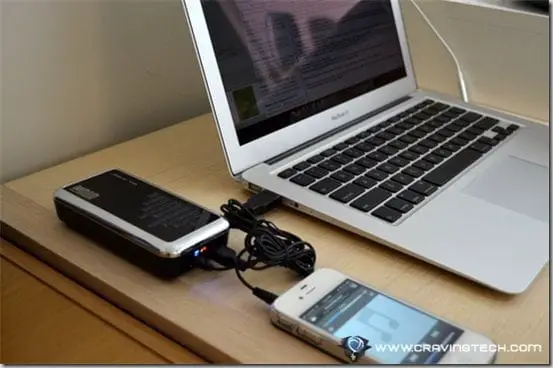 WOWee ONE Portable Speaker is a portable speaker that delivers good bass for speakers of its size and also non-stop music for 20 hours straight. The audio is of high quality and crystal clear. It's chargeable via USB and you can also play your music while it's being charged.
Though the design is a bit bland overall and somewhat feels bulky (for the Classic edition), the Gel Audio driver technology makes the product unique. With the help of a flat surface, WOWee ONE Portable Speaker is transformed to deliver lower frequencies into the mix. It feels entertaining at first trying to find the best surface for it to get the best bass. Unfortunately, it is hard to get one if there is no flat surface handy such as when you are lying on your big bed.
Nevertheless, the audio quality, along with 20 hours long of battery life makes WOWee one of the sweetest portable speakers around.
Note: WOWee ONE Classic review unit was provided for the review
WOWee ONE Portable Speaker Review – Pros
+ Great audio quality, clear and loud
+ Unique technology by using a flat surface to delivery low end frequencies
+ Long battery life (20 hours of music roughly) & rechargeable
+ Portable
WOWee ONE Portable Speaker Review – Cons
– I wish the design can be somewhat sexier
– Quite thick in size, though a slimmer version is available
– Need a flat surface to get the low frequencies to come out