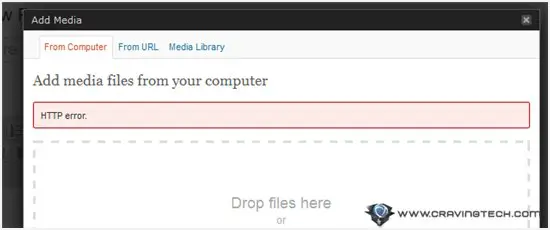 Did you get that HTTP error when uploading images frequently on your WordPress blog? Try using the classic uploader first to see if it fixes the problem. If not, then you might be having the same issue like I did. When I switched to the classic WordPress image uploader, I got an operation time out error so it's clearly a different issue.
The problem is not because of a server configuration, or WordPress 3.2.2, or HostGator's fault (where this blog is hosted at), but it is because of the Smush It service from Yahoo!
I've been using the WP Smush.It plug-in that auto connects to Yahoo server and auto compresses the uploaded image files to this WordPress blog. Now, I know I've been promoting the Smush It service to keep your blog post images smaller and increase the performance of your blog. Unfortunately, it seems that the service is overcrowded or for whatever reason, giving the WordPress HTTP error when uploading images now.
Deactivating the WP Smush.It plug-in helps and the problem goes away completely. Note that you shouldn't blame it on the plug-in developer, but more to the Yahoo service (or API).
Discussion about the HTTP error caused by the Smush.It service can be read over at WordPress.org forum.
I'm glad I've finally found the solution to this problem, thanks for the help of a HostGator live chat support person earlier today. No more frustrations that I got every day for the past week!