The Windows Live Team has just rolled out the first phase of Windows Live Wave 3 update.
Many online services have been updated (including SkyDrive, your Live.com homepage, Hotmail, and many more). I call it Phase 1 because it'll still be some time (probably next week) before the Windows Live Suites get updated too (Windows Live Messenger, Writer, and others).
The Windows Live Home has significantly been updated: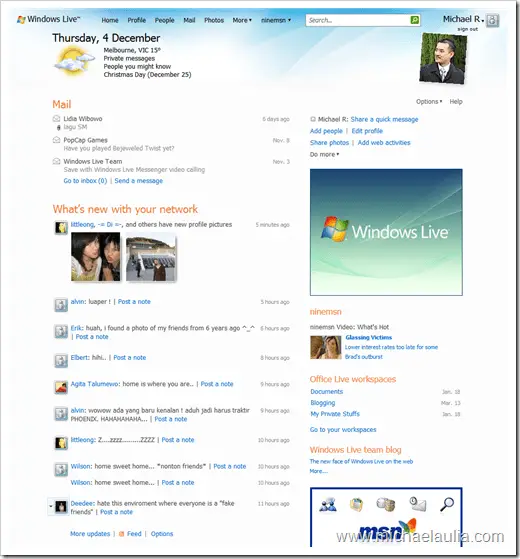 Windows SkyDrive gets 25 GB now (from 5 GB)
For other updates lists, head off to Jamie Thomson's blog page here.
With Yahoo, Google, and Microsoft all providing great services like these, we can only hope that one day they can all be combined into one single main service (although I doubt that it'll ever happen :))