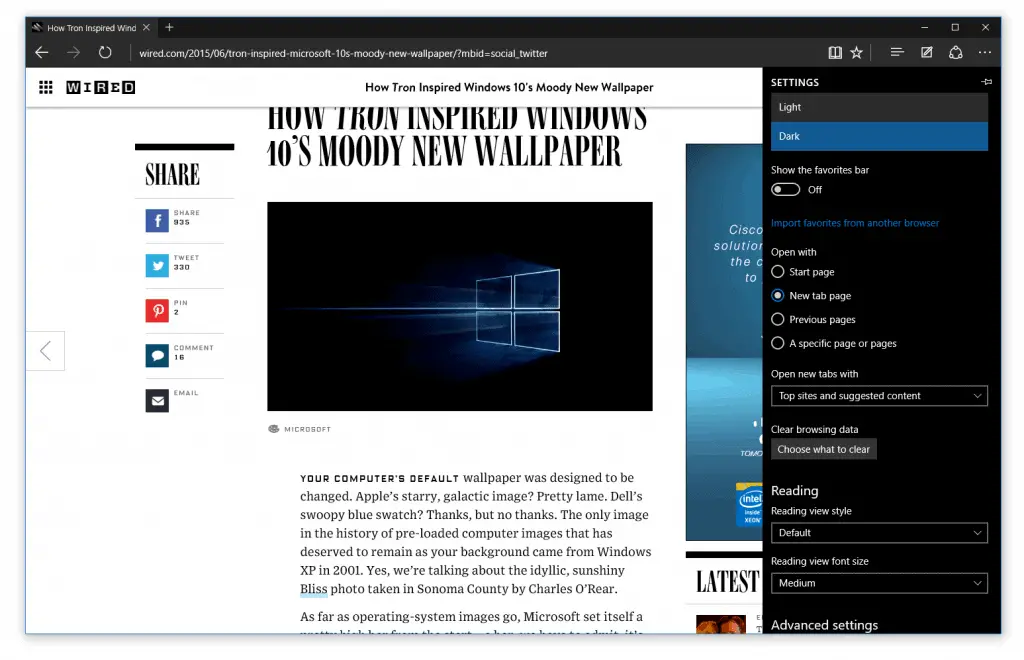 If you have been using Windows 10 Preview on your machine (like mine), Microsoft has just released a new build/update today to those in the Fast ring (i.e you receive updates quicker but may contain more bugs than the Slow channel release).
The highlight on the new build is Microsoft Edge (Microsoft's new browser to replace Internet Explorer) first debut. On previous builds, the new browser was still called Spartan – which had then been replaced by Edge.
Please note, however, before you get too excited and upgrade your build. All your favorites, cookies, history and Reading list items on Project Spartan's browser will be lost after upgrading, so you need to take some manual steps to back up those (assuming you are using Project Spartan, of course).
Apart from the new Microsoft Edge branding, the build also comes with many bug fixes, visual updates and enhancements, Cortana updates, better support for touch screen devices like Surface, new Photos app update, and more.
Now if you excuse me, I'll be away updating my Windows 10 build as soon as I hit the Publish button.
Windows 10 will be available publicly in a month, so let's hope the team can flush all the bugs out before the RTM day.
Source: Windows blog