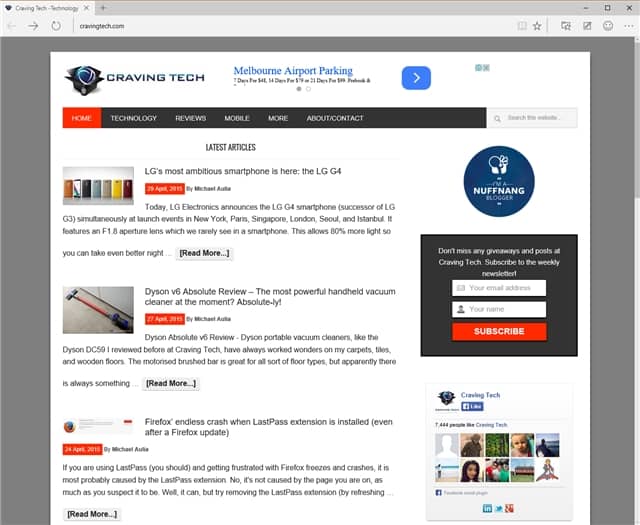 At Microsoft Build 2015 where all the hardcore programmers and developers meet, Microsoft announces their replacement for Internet Explorer web browser, the Microsoft Edge. Microsoft Edge was known previously as Project Spartan and those who install the Windows 10 Public Preview can start playing around with it already.
As of today, Project Spartan is no more – so we should start mentioning Microsoft Edge from this day onwards. I kind of like the Spartan but I guess Edge (taken from its new rendering engine, EdgeHTML) is not bad either.
It will have Cortana integration, built-in reading list, annotations on screen, and super clean interface.
Here is an official introduction video for Microsoft Edge:
Can Microsoft Edge replace our Chrome or Firefox browsers? Only time will tell, but it definitely is much better than the good old Internet Explorer.
We are hoping for an update to Windows 10 Public Preview with Microsoft Edge at some close point in the future.