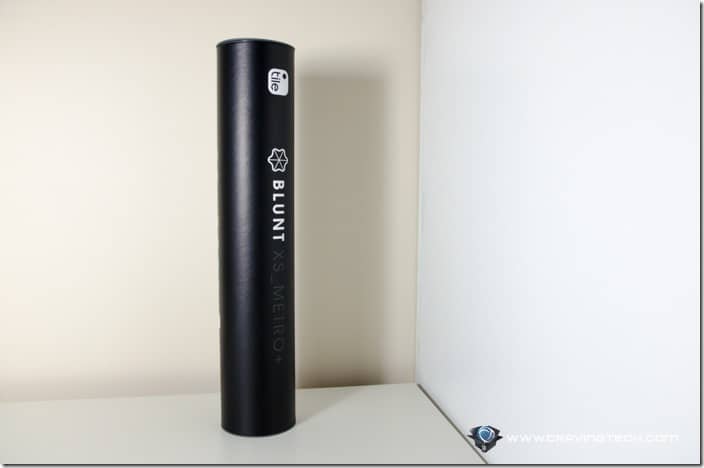 Blunt Umbrellas Review – Misplacing umbrellas is a common problem. Whether you left it at home or in a restaurant, having to re-buy a new umbrella every now and then is not economical. I actually know a friend who has this "talent" for losing his umbrellas way too often. Sure, you can tackle this problem by buying cheap umbrellas, but they break like there's no tomorrow.
Blunt Umbrellas are designed to take care of these problems, as it utilises Tile (originated as a Kickstarter project) so you can track your personal umbrella down using your smartphone.
Why should you be bothered having to track these umbrellas down? It's because Blunt Umbrellas are not just ordinary umbrellas (so they don't come that cheap). These "hardcore" umbrellas are designed and tested to withstand up to 117 km/h wind (on the Classic model with Force level 12. My review model is the XS_METRO which is more compact and only has a Force level 7). Now that's definitely a gem to have here in Melbourne!
Most of the time, I couldn't be bothered having to carry an umbrella around when it was going to be a really windy, rainy day in Melbourne. I knew that I would just ended up ruining my umbrella if I forcefully used it (tried this, done that). Blunt Umbrellas have definitely broken my negativity and pessimism. I actually can't wait to show it off.
The umbrellas are designed by a New Zealand company, featuring an "aerodynamic robust canopy structure" that deflects and handles strong wind with ease.
They also have blunt, safety tips so you don't accidentally poke someone's eyes while crossing the road. In one of these safety tips is a small pocket to hold the Tile in.
Once you have the Tile set-up and paired to your phone, you can open the Tile app to find where it is (plus the umbrella). Tile also has a tiny speaker so you can set Tile to play a tune (which makes it easier if you misplace it at home).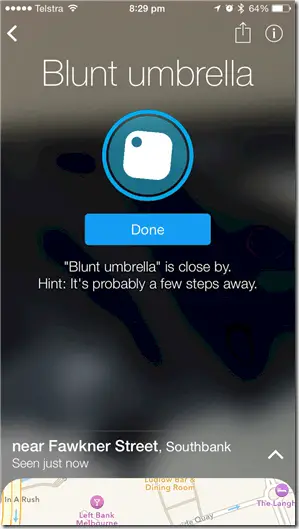 It relies quite heavily on having the app opened or running in the background, in order for your phone to keep track of it (last seen). When it's out of range, it will tell you where your phone sees it last. You can then mark it as lost, hoping to find it again someday. The good thing about it, is that Tile works with the community of other Tile users. When they are around your lost Tile, you will be notified of its location. Pretty cool idea, but it relies on having Tile users around and I'm not sure how many are they here in Melbourne.
Now, the team doesn't just stop here. Blunt Umbrellas also have a unique Radial Tensioning System which distributes the effort and tension in opening the umbrella throughout the entire canopy. The grip uses Fiberglass ribs for the perfect balance between strength, flexibility, and weight. In my experience, the grip feels light to hold and the umbrella doesn't feel heavy at all.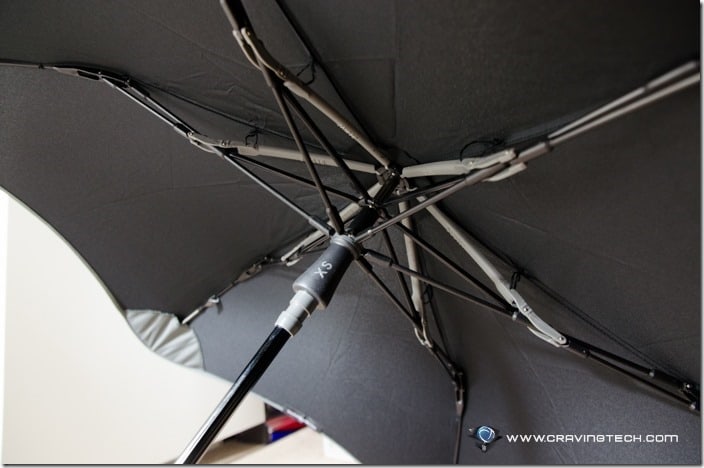 I love the XS_METRO model as it is small enough to carry around in my hands, or in a bag inside the included sleeve. The drawback of this most compact model is that you can't really share the umbrella with someone else on a rainy day (you can, but it will be quite squishy).
Blunt Umbrellas Review Conclusion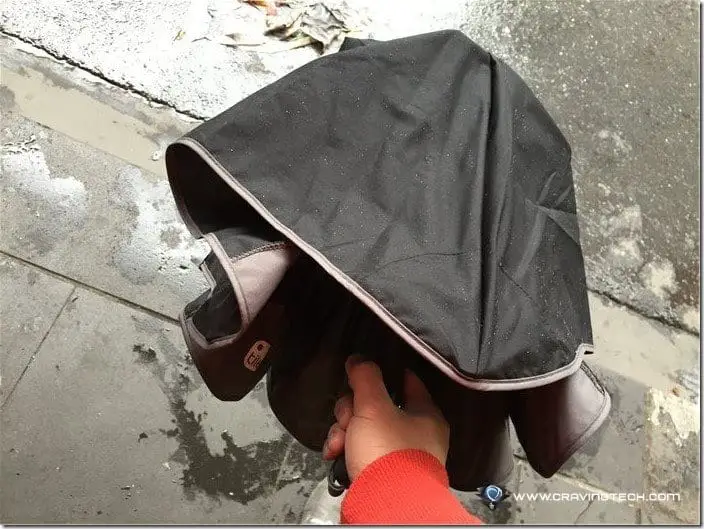 Blunt Umbrellas give me the assurance to be brave and confident during stormy days. It's cool, innovative, and unique.
These are no ordinary umbrellas even if they look like one (in a good way as not to attract any attention). The design and materials used are specifically made for harsh weather conditions (such as Australia's fierce thunderstorms), the safety of people around you, and umbrella owners who have a gift for misplacing umbrellas.
Blunt Umbrellas are not like those $5-12 cheap umbrellas, and sure, you'll be paying premium for one. However, having an integrated solution with Tile means you can track where it is and get it back.
Disposable umbrellas? Pfft. Please, get these Blunt Umbrellas. Your wallet and the mother earth will thank you.
Disclosure: Review sample was sponsored to review but all opinions are 100% mine
[AMAZONPRODUCTS asin="B00F0PO2IG"]