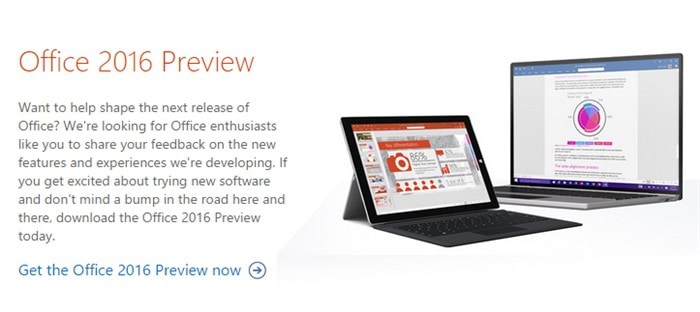 Whether you are a subscriber to Microsoft Office 365 or not, you can give the new upcoming Office 2016 a try on your Windows machine. Office 2016 is an upgrade from the current Office 2013, which has been quite a while.
More powerful cloud integration with Microsoft One Drive (easier to attach files from One Drive, etc)
Real-time collaboration between Office online and/or Word 2016
Newer, better data visualisations in Excel like modern charts, etc
You will be able to use Office 2016 Public Preview until the official release. Or, if you don't find it stable enough, you can always uninstall it and reinstall your previous version until Office 2016 goes final.
Microsoft Office 2016 Public Preview is available to download and install in both 32 and 64 bit.