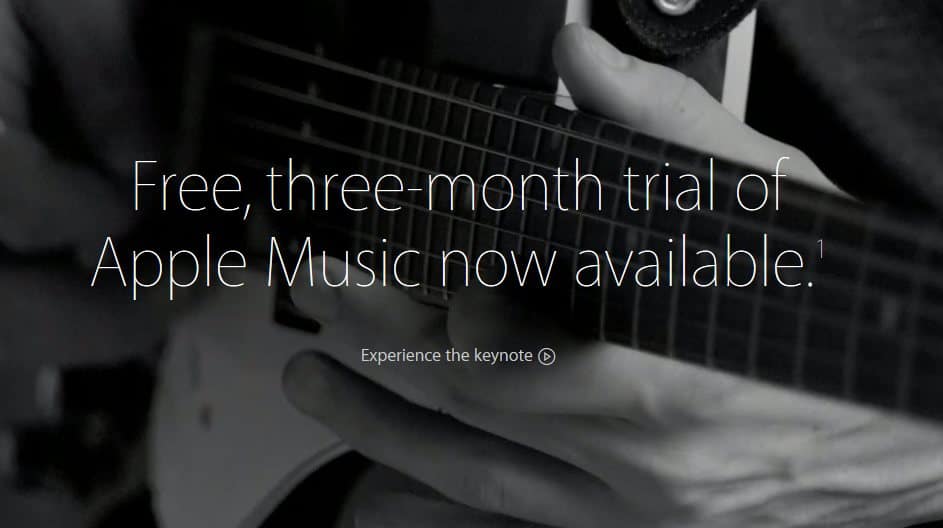 Apple Music officially launches today as promised. With Apple Music, you can stream music to your phone or computer (with iTunes). At the moment, Apple is giving a free 3-month trial for all users to try Apple Music. After the 3-month trial period is over, though, you'll have to pay for the service monthly.
That decision will come later, so feel free to try Apple Music out for the next 3 months before you make the decision to go for it, or back to Spotify (or whatever you are using at the moment).
How to enable Apple Music
On your iPhone
There should be an update on your phone (iOS 8.4). If you haven't seen the notification yet, update your iOS manually by going to Settings -> General -> Software Update.
Once your iOS is updated to iOS 8.4, open the Music app and just follow the instructions to start the trial and listening.
Those like myself on iOS 9 Beta 2 unfortunately will have to wait until Apple releases a new Beta with Apple Music in it (Beta 3 perhaps). Hopefully we don't have to wait for another week for it.
@lokithorrrrr a new iOS 9 seed will support Apple Music

— Eddy Cue (@cue) June 27, 2015
On the Desktop
Make sure you have the latest iTunes 12.2 or newer to enable Apple Music. Unfortunately at the moment, iTunes 12.2 is not up yet, although the update should be rolling some time today (so keep on refreshing the iTunes Download page).
iTunes 12.2 is up! Go grab it now!