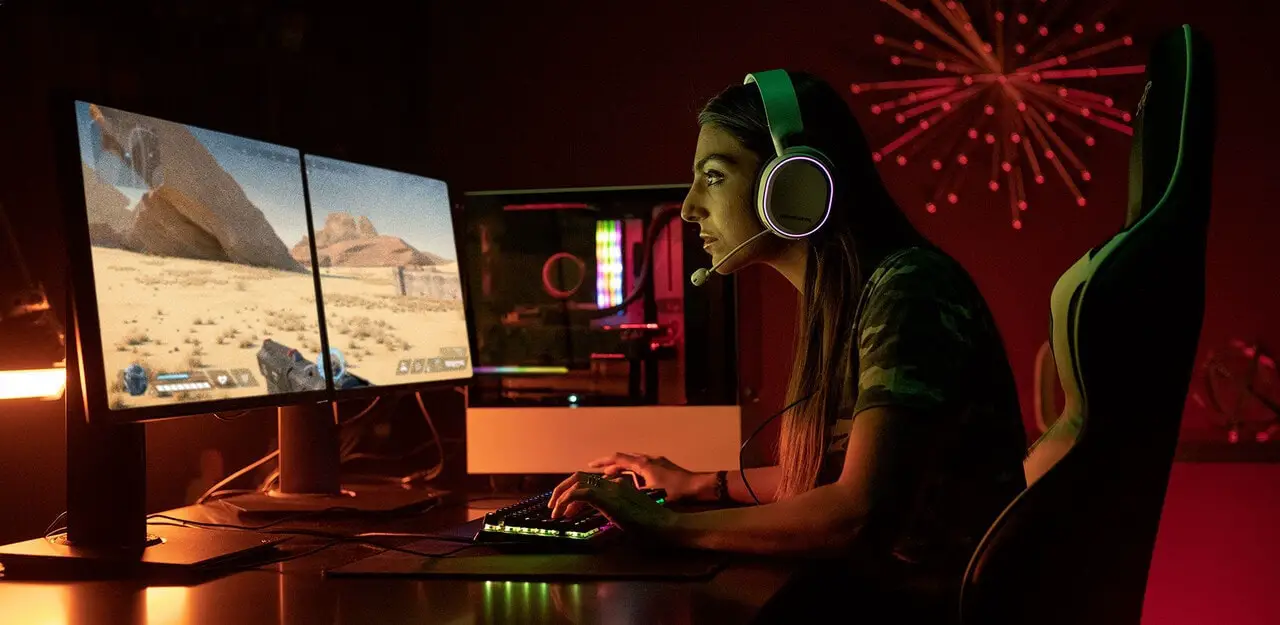 We may all be in lockdown but Western Digital has not stopped working hard with a range of products coming now or soon.
For example, there are three new, portable, SanDisk drives focusing on performance, thanks to the NVMe drives used as the storage: SanDisk Portable SSD, Extreme Portable SSD, and Extreme PRO Portable SSD.
For hardcore gamers, there are also three new gaming products for you to feast on: WD's first NVMe PCIe Gen4 drive, a fully bootable Gen3 x8 add-in card, and a Thunderbolt 3-powered NVMe SSD gaming dock.
With capacities up to 2TB and fast NVMe technology, SanDisk's new portable SSDs are perfect for those who require speed for storage and data transfer. For example, working on 4K (or even 8K) videos should be more do-able now – or you can also use them as media storage.
The difference between each version is definitely the read/write speed: the standard version has up to 520MB/s read speeds, Extreme version has up to 1050MB/s read speed, and the Extreme PRO has up to 2000MB/s read speed.
They all have durable materials with up to two metres drop protection, and the Extreme models have extra 256-bit AES hardware encryption support and IP55 rating.
The SanDisk Extreme PRO Portable SSD has a Manufacturer's Suggested Retail Price (MSRP in AUD) of $399 for 1TB and $749 for 2TB. The SanDisk Extreme Portable SSD has an MSRP of $189 for 500GB, $319 for 1TB, and $629 for 2TB. The SanDisk Portable SSD has an MSRP of $149 for 480GB, $269 for 1TB and $529 for 2TB.
WD_BLACK SN850 NVMe SSD is probably the spotlight here. It's WD's first NVMe with PCIe Gen4 technology that can deliver massive read speed of 7,000MB/s and 5,300MB/s write speed on the 1TB model. This is definitely a dream for every gamer out there looking for performance! The WD_BLACK SN850 NVMe SSD non-heatsink version will be available in 500GB, 1TB and 2TB capacities starting at $225 (MSRP AUD).
On paper, it's proven to be far more superior than the Seagate FireCuda 520 that is sitting inside my AMD Ryzen PC (which has 5,000MB/s read and 4,400MB/s write speed)! The non-heatsink models will be available starting this December 2020 and the heatsink model later in the first quarter next year.
WD_BLACK AN1500 is a fully bootable plug and play add-in card running on PCIe Gen3 x8. It's internally powered by two SSDs using PCIe Gen3 technology, reach up to 6500MB/s read speed and up to 4100MB/s write speed. The AN1500 will be available later this month starting 22nd October 2020. The WD_BLACK AN1500 NVMe SSD Add-in-Card is available in 1TB, 2TB and 4TB capacities starting at $399 (MSRP AUD).
If you have a gaming laptop like my GIGABYTE AORUS 15G, WD_BLACK D50 makes a perfect companion as you can easily plug your peripherals and monitor through the dock. There is even an 87W pass-through charging so you can charge your laptop while it's plugged to the dock. The D50 will be available in December 2020.
The WD_BLACK D50 Game Dock NVMe SSD is available in 1TB and 2TB capacities starting at $849 (MSRP AUD). A non-SSD option, the WD_BLACK D50 Game Dock, is also available for purchase for $549 (MSRP AUD).