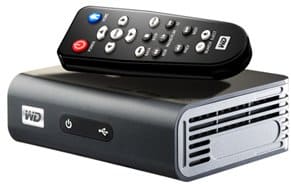 This is a review on WD TV Live, a portable and easy-to-use HD media player from Western Digital.
Most of us here would have plenty of movies, photos, and music collection in our hard drives (Gigabytes if not Terabytes of them). Unfortunately not everyone can enjoy having a 32″ or larger computer LCD on the PC so most of us would love to watch them on our big television in our living room.
Back in the old days, you would need to buy cables to connect from your PC to the television. However, with a tiny help from the right Media Player, these cables can easily be thrown to the bin.
WD TV Live Overview
WD (Western Digital) TV Live is an HD media player featuring network capability and displaying Full-HD 1080p resolution. It's a highly portable media player that allows you to play High Definition videos stored on your network, a portable USB drive, as well as internet content from popular websites (such as YouTube) to be delivered to your TV at home (HD or non HD).
WD TV Live also has its own interface and it can be navigated using a small remote control that comes with the packaging. It's very easy to use even if you just want to simply view a video file from your computer to your TV in the living room.
Apart from playing videos, WD TV Live player also allows you to play music and display photos on your television set. Combined with the right sound system, it can be the perfect companion for your whole home entertainment experience.
WD TV Live – A closer look
Packaging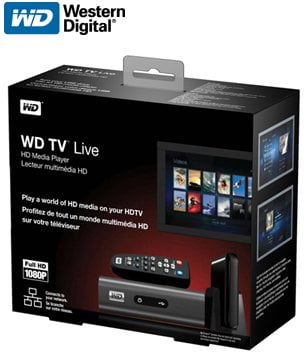 WD TV Live packaging contains:
The Media Player Unit
Remote Control with batteries included
Composite AV cable (the Red-Yell0w-Black cable)
Component AV cables (YPbPr)
Power Adapter
Quick Install Guide
The Unit
The WD TV Live Media Player unit is not heavy to be carried around (assuming you want to carry it around) and the design is pretty solid. You can put it vertically or horizontally, depends on your style and the space availability, I guess. It is a good thing to carry to a party especially if you know that the party host has a bunch of videos or photos in the computer that he/she wants to share to the guests.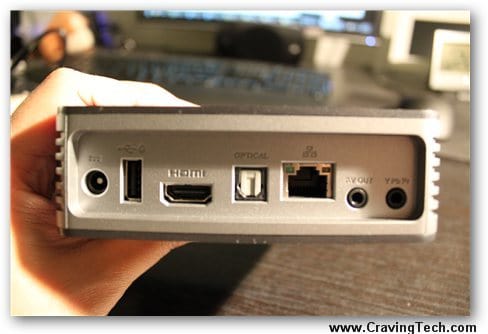 On the back of the WD TV Live, there are slots for:
Power
a USB slot
HDMI 1.3 (HDMI cable not included)
Optical
Network cable
AV Out (using the Composite A/V cable)
Component video (YPbPr)
There is also an extra USB slot on the other side of the unit (which I used very often to plug my USB Flash Drive in):
WD TV Live Highlighted Features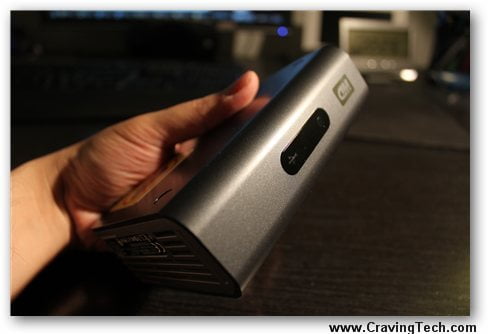 Full-HD 1080p support
This includes both video playback and the animated navigation support. Assuming you have a full HD TV, this is the perfect companion because you'll be able to take advantage of the highest resolution possible. But even if you only have the old CRT TV, WD TV Live still works flawlessly with it.
Support almost everything in the planet
WD TV Live supports playing video, photo, audio files, and even the playlist and subtitle files (which is amazing!):
Video: AVI (Xvid, AVC, MPEG1/2/4), MPG/MPEG, VOB, MKV (h.264, x.264, AVC, MPEG1/2/4, VC-1), TS/TP/M2T (MPEG1/2/4, AVC, VC-1), MP4/MOV (MPEG4, h.264), M2TS, WMV9
Photo: JPEG, GIF, TIF/TIFF, BMP, PNG
Audio: MP3, WAV/PCM/LPCM, WMA, AAC, FLAC, MKA, AIF/AIFF, OGG, Dolby Digital, DTS
Playlist: PLS, M3U, WPL
Subtitle: SRT, ASS, SSA, SUB, SMI
I said "almost everything" because there are a few limitations on the files which you can read for yourself on WD TV Live official specifications page.
Easily plug-and-play
It doesn't require a technical person to be able to set it up. Most people would already be happy using the Composite A/V cable because they can simply match the colors up and plug them on their TVs. If you don't understand how to set-up a network at home, you can simply copy the files you'd like to watch on a USB drive and plug it on the unit. The rest is history; simply follows the navigational menu on the screen using the included remote. It's so easy to use that it won't take long for you to start watching your favorite video files on your television.
Ethernet and Wi-Fi support
Geekier people might have a "media server" at home to share with the whole family – a dedicated PC/server to host all the video, music, and photo files. The best news is, you can set the WD TV Live on your home network and have your collections be used instantly by the unit. Simply share the folders to be accessible on the network and WD TV Live can then access the files on that folder. If you are still unsure what to do, there are lots of tutorial videos on the WD TV Live official page to guide you step by step.
Unfortunately, WD TV Live doesn't come with a built-in Wi-Fi, so unless you have a Wi-Fi adapter, you are stuck with using a network cable solution (using an Ethernet cable). You also have to do some research as to which adapters are compatible with the player. Since my router is nowhere near my TV, most of the time I'm quite happy with using an external USB flash drive rather than having an Ethernet cable lying on the ground from my router to WD TV Live, next to my TV. But if you already have a super-duper entertainment network at home, might as well go for it and get a wireless adapter.
WD TV Live Review Conclusion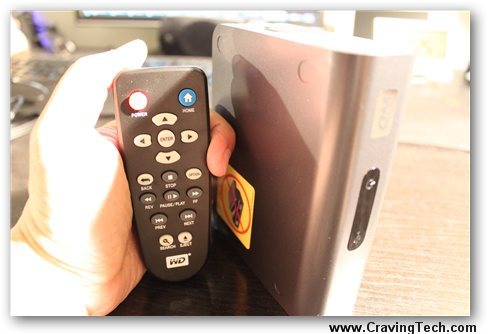 WD TV Live is a great  compact media player capable of delivering HD quality videos to your living room. It supports a large variety of formats for delivering videos, photos, and music to your home. WD TV Live, unlike most media players in the market, doesn't rely on Windows Media Center but it has its own interface instead. Even though the interface is quite standard, it's easy to use and easily navigable using the included remote control unit.
WD TV Live can also connect to your wired home network wired but you need to buy a wireless adapter separately if you want to go wireless. There are plenty of tutorial videos on its official site if you don't understand about networking or you can simply copy your media files into a USB drive and plug it into WD TV Live. Nice and easy!
WD TV Live Pros
+ Compact, easy to carry to parties
+ Support lots of file types
+ Has its own interface
+ Compact remote included
+ HD capable
+ Support both wired and wireless network
+ Can use a USB external device (flash drive, external hard drives, etc)
WD TV Live Cons
– Doesn't have a built-in WiFi (so you have to buy the adapter separately)
Note: Review unit provided by Western Digital. Photos taken by Canon EOS 500D.