One of the things missing from the WD TV Live that I reviewed earlier this year is not having its own internal storage. It relies on you having to plug an external USB drive to watch your media (unless if you hook it up to your network router). The Western Digital Elements Play has a pretty much similar concept like the WD TV Live (without a network port): an all in one box that sits nicely next to your TV, ready to play your media files at the center of your home. Only this time, it does have its own huge internal storage (1TB or 2TB).
At first glance, it looks like a USB external hard drive with multiple connections and slots: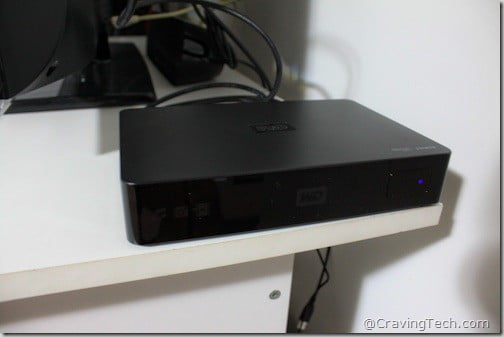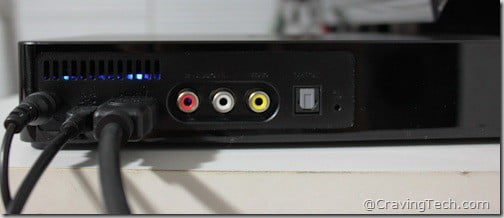 Plug the included USB cable to your computer to start transferring some media files across. You can also copy the media files straight to the unit through its USB slot but the interface is not really that intuitive. The easiest way is to use your computer and transfer the files like you are transferring files to an ordinary external hard drive. There is no third party program needed to transfer the files across, which is good. Simply drag and drop through the Windows Explorer.
The HDMI cable is not included so you might want to browse the web or eBay to find one so you can get the best resolution from the device as much as possible (the WD Elements Play supports playing up to 1080p resolution).
Once plugged to the TV, playing the media involves selecting one of the options from the menu: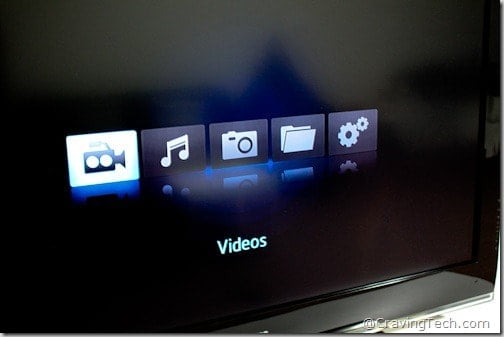 From here, you'll be able to play videos, music, photos, manage files, and change some settings. To navigate through the menu, you need to use the included remote control. If you have one of the Logitech Harmony remotes, it will work as well with WD Elements Play (which I'm using at the moment).
Videos
WD Elements Play supports playing these video file types: AVI (Xvid, AVC, MPEG1/2/4), MPG/MPEG, VOB/ISO, MP4/MOV (MPEG4, h.264), MKV (h.264, x.264, AVC, MPEG1/2/4), TS/TP/M2TS (MPEG 1/2/4, AVC), FLV (D1 resolution only), and RM or RMVB 8/9/1. It also supports displaying subtitles in SRT, SSA, SUB, SMI, MKS, and TXT.
To play a video, you need to browse for the video file in its respective folder. With the up and down button on the remote, you pick the video file you want to play and press the Enter button. There is also a live preview of the file before you select it. The preview starts from the beginning of the file though so most of the time, you'd probably see a blank screen on every file for the first few seconds. I'd actually prefer the unit to randomly play a random part of a movie instead.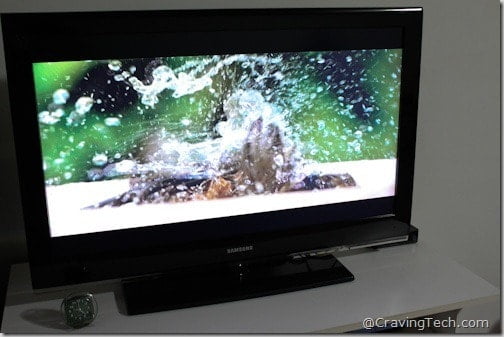 Now, of course, the quality of the video would depend on the video resolution itself. So don't expect the WD Elements Play to play HD videos if you download your videos in low quality formats. The sample videos on the unit are great examples to show what sort of qualities we are talking about here. If you have Blu-ray quality video files, WD Elements Play will deliver the highest quality to your living room with ease.
Photos
In contrary to the videos though, once you go into the Photos section, WD Elements Play will automatically display ALL photo/image files in the drive even when you have stored them in folder structures. I'm not sure why they make it different here but I don't really like the idea because I like to organize my photos in folders periodically based on the time they were taken. I think it's easier to see the photos that way too.
UPDATE: It looks like I'm using an older firmware version because according to WD Elements Play firmware v 1.01.10 release notes, there is a change log that says "Fixed ability to browse photos by folder structure".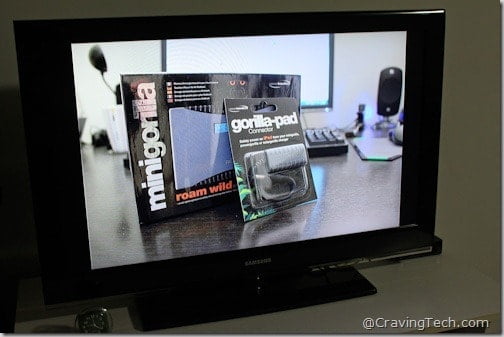 You can zoom or even rotate the photos with the help of the remote control.
Supported photo format: JPEG, GIFF, TIFF, BMP, and PNG.
Music
The WD Elements Play provides a basic functionality to play your music files so it can also serve as your jukebox for a party in the living room. Just don't expect some advanced functionalities here.
Supported music file: MP3, WAV/PCM/LPCM, WMA, AAC, FLAC, MKA, OGG, APE, Dolby Digital (inside video file only)
File Management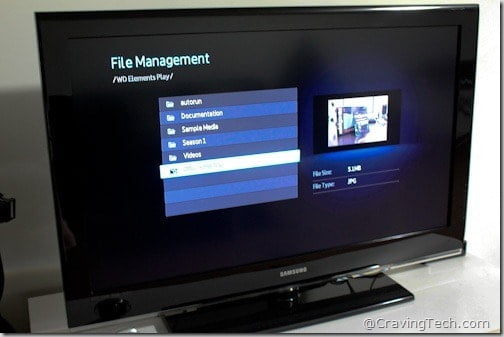 If you don't really want to unplug the WD Elements Play to copy new files into, use a USB flash drive, plug it to the unit, and use the File Management to copy the files across.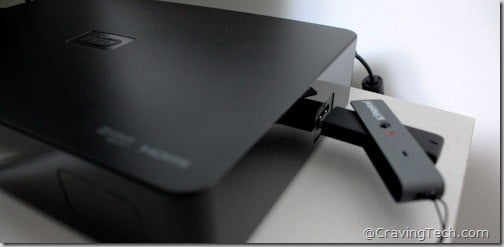 While this is quite handy, unfortunately you cannot do some advanced commands such as creating folders or copying the files into specific sub-folders. However, the file management is pretty useful in some occasions. For example, you can just take out the memory card from your digital camera after you get back from a holiday and copy the files across with the help of a USB reader: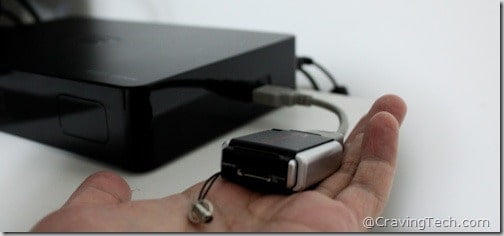 This way, you can quickly share your photos to everyone in the room in an instant.
Settings
In Settings, you can change a few options such as the subtitles' font size, and so on.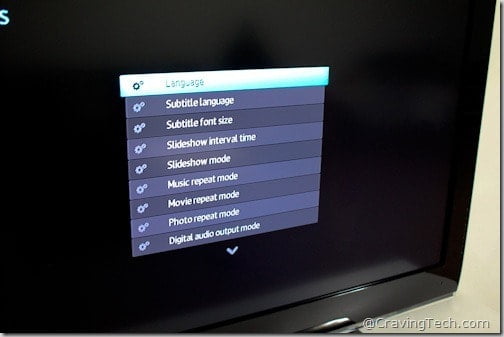 WD Elements Play Review Conclusion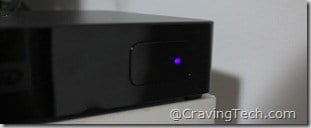 WD Elements Play is like having an external hard drive and a media center in one. You can use the unit to store files (even documents or other backup files if you really want to) but most importantly your media files to be shown in the comfort of your living room.
It doesn't require any extra programs to transfer your files across and it also supports the Logitech Harmony remotes in case you lose your WD Elements Play remote.
The video quality is stunning although it depends on the quality of the video file. The interface is easy to use and files lists are nicely laid out on the screen. With the support of playing a variety of video, music, image, and subtitle files, WD Elements Play can play almost everything in the digital world.
It's a simple plug-and-play media center without any network headaches. Great for non-technical users who just want to watch their movie files on the big telly.
Note: Sample was provided for the review