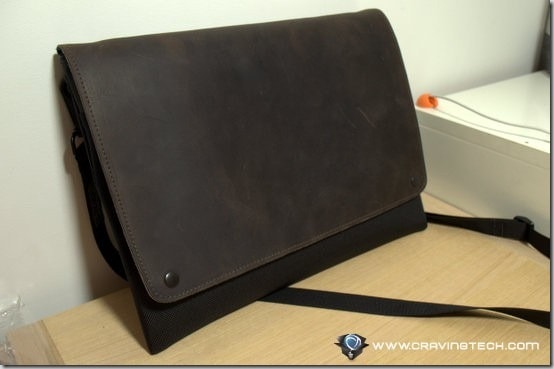 Waterfield Designs CitySlicker MacBook Air Case review – I have reviewed a few cases from Waterfield Designs in the past such as the iPad EXO SleeveCase and the MacBook Air Wallet. So far, I'm always impressed with their stylish design and material quality. I'm in fact still using the MacBook Air Wallet every weekend to carry my MacBook Air (or iPad) in it.
Their latest product, the CitySlicker is slicker than the cases I've reviewed from them (hence the name?), more stylish, and more..classy.
Everyone who saw the official pictures of the bag before I got the sample liked it. Now that I've got the CitySlicker and actually wearing it, everyone loved it even more. It is simply gorgeous.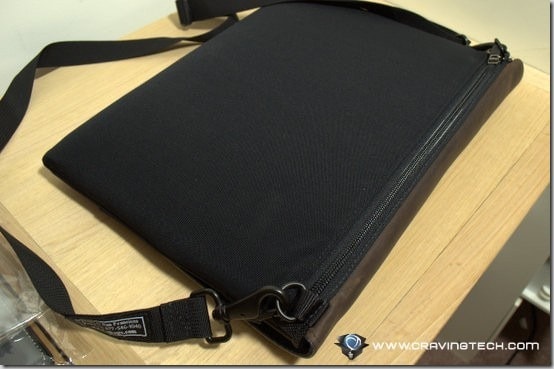 Beauty is not the only thing that the CitySlicker offers. It is in fact a case that offers protection as well. With "three layers protection – impact-resistant plastic + high grade neoprene + padded liner", the CitySlicker protects your MacBook Air while it is inside the case.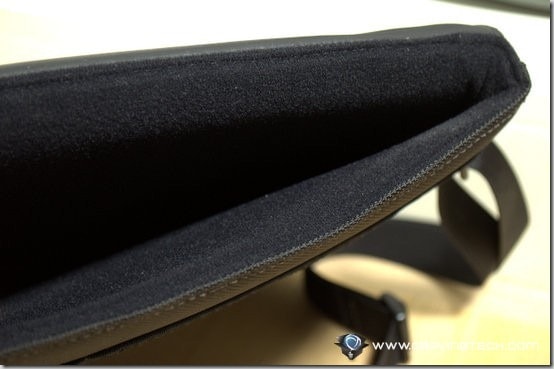 The neoprene acts as a soft-padded surface inside the case to prevent scratches and to protect it from bumps. If you are traveling in a public transport, it's inevitable that you may bump your bag to other people or worse, to a pole or hard surface. Having your MacBook Air inside the CitySlicker will ensure that nothing bad can happen.
The MacBook Air stays secured inside and the CitySlicker gives a snug fit.
It's also amazing how slim the case is, which is a perfect companion for your MacBook Air. Why bother buying a MacBook Air if you are carrying it inside a heavy bulky case/bag, right?
The flap, which gives a classy rugged and distressed look, is made of leather and available in different colors: Black, Camel, Chocolate, and Grizzly. The review sample that I have here is the Chocolate.
You also have options to add a handle for just $10 (so you can carry the bag easily with your hands) and shoulder straps.
The CitySlicker MacBook Air Case has four pockets (covered by the leather flap). These pockets allow you to carry items such as a mouse, your MacBook Air charger, and a few other things.
Though it is recommended to keep flat items in there (flat mouse as well) if you want to be able to close the flap. A fat mouse, like the example above, does not seem to go well with the slim case. Apple mouse, cables, and adapters are alright:
At the back, there is a self-locking zipper to store thinner items securely (or magazines).
I personally prefer the flap buttons to be magnetic ones though to make it easier and snappier.
If you have an iPad, you can also slip it into the CitySlicker, instead of your MacBook Air. Although it doesn't give a snug fit (due to the different dimensions obviously), it still gives mobility and protection.
Overall, I love Waterfield Designs CitySlicker MacBook Air Case! It's slim, stylish, useful, and protects my MacBook Air at the same time. With the CitySlicker, you don't need to get a sleeve case and a bag to carry your MacBook Air anymore. It's the best of both worlds.
Don't let the "MacBook Air Case" title fools you. You can use the CitySlicker as your day-to-day bag to carry your documents, books, iPad, or any other non-MacBook Air items with it. What you have is an all-around stylish bag with great craftsmanship!
Enjoy the slimmer and safer feeling!
Note: Waterfield Designs CitySlicker MacBook Air Case review sample was provided for the review