During Apple WWDC 2016 (World Wide Developers Center), Apple announced updates to their 4 major platforms: macOS, iOS, watchOS, and tvOS. I don't have a Mac and an Apple TV, so I'll write about what new things we are to expect from the upcoming iOS and watchOS.
If you don't have the time to watch the whole conference video (or read the whole features at Apple's official page), here is the summary of the good stuffs from iOS 10 and watchOS 3.
iOS 10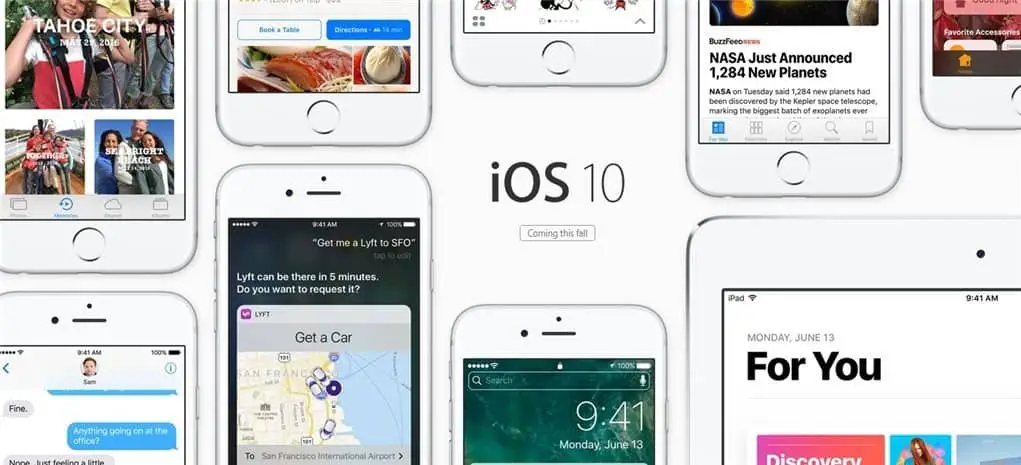 Apple has redesigned the lock screen with better notifications and 3D touch support. "Raise to wake" will wake your iPhone up so you can see your missed notifications. They are also more interactive with 3D touch to drill into details and do some quick actions. Control Center also gets a minor redesign.
3D Touch hasn't been utilised for quite a while but it's great to see that Apple has finally made it more prominent. However, users of older iPhones may have to cry in the corner…
Siri gets an overhaul as well, especially by opening Siri to developers (previously, Siri is pretty much locked down and only works on Apple apps). For example, you can now use Siri to access WeChat, Slack, or Whatsapp to send a message to your friend. Or book an Uber ride with Siri, pause and start your workout on Runtastic, do a VOIP calling via Skype, and obviously more stuffs as developers update their apps to take advantage of Siri.
Apple keyboard now uses deep learning to enable smarter suggestions as you type, even for long sentences. There is also a multilingual typing if your language is supported.
iOS 10 Updated Apps
Photos can now be searched by keywords (like Google Photos) so you can search for a name, object, or scene which comes in handy if you have lots of photos on your iPhone. All the processing are being done locally on your iPhone. iOS can also make an automatic video clip out from your collection of photos and videos from a specific "memory" (moments, in a nutshell). Lots of these features are already in Google Photos, so there's not much surprise or "Wow" moments here unfortunately.
Maps are now more proactive to offer you suggestions (based on what you usually do and from your calendar events). There is now traffic info on route and a dynamic view (Maps auto zooming in and out which depends on how long you have to travel before doing a turn). On Car Play, Maps will also suggest new routes based on traffic conditions. But most importantly, Maps are now also open for developers to support restaurant reservations, book a ride with Uber, etc.
Apple Music app gets a fresh redesign, thanks to the feedback from the community. It's clearer on where you are at all times, simpler, and more intuitive than before (but we should wait til we all get a hands on it before saying anything else).
Apple News has an all new design with clearer sections, auto generated topics, subscriptions to your favourite publications, and breaking news notifications.
More categories on HomeKit in a whole new "Home" app which supports different smart home brands, all under one app. Or, you can use Siri to control all your smart home accessories. Only useful for connected home owners, I guess.
Phone also gets some upgrades. There is now a voicemail transcription feature that automatically transcripts a voicemail in case you are in a situation where silence is required. Apple also provides a new VoIP API so audio calls from third party apps will look similar to an incoming audio call (rather than looking like an app notification). They are also integrated to Contacts, Recents, Favourites, etc.
Messages have rich links preview right inside the message, and….. crazy emojis that people seem to rave about (I really don't understand). Messages now have emoji predictions, bubble effects, handwritten messages, digital touch (like sketches on Apple Watch), full-screen effects, and more. These are all being designed for a more personal interaction with one another. Messages now also gives access to third party and even has its own apps store. That means more stickers, payment through iMessage, ordering food,
It's too bad I rarely use iMessage to communicate with my friends.
Other than that, you have Notes collaboration, Live Photos Editing such as Digital Image stabiliser, and split view in Safari on iPad.
And of course, there are other minor changes and updates that you may ben able to peek from this screenshot:
The way Apple opens lots of their apps and APIs to developers is probably the biggest game changer in iOS 10. We'll sure to see lots of great things when it's coming from the community and Apple has just opened the gate.
watchOS 3
Optimisations to app launch time (from a few seconds to instant), and updates are ready when you open the app. This is because the new watchOS 3 will keep favourite apps in memory and pre-load them before you open an app. You can set which favourite apps to be on the dock and also the order. Accessing favourite apps can be done from the side button on the Apple Watch.
There is also a new Control Center like in iOS where you can just swipe from bottom up to have a quick access to the Control Center.
With instant replies, you can now do a Scribble, a new way to write your reply by scribing on the screen, in which watchoS 3 will convert your scribble into real letters.
New Watch faces have also been added (including Minnie) and other style configurations. Plus, if you like to switch Watch faces on the fly, you can simply swipe from left to right to change from one watch face to another.
Reminders and Find Friends are now on watchOS and designed specifically for Apple Watch dimension. They are pretty good to access and interact directly without having to check your iPhone.
The new S.O.S feature on the watch can be activated by just pressing and holding the side button. It'll give you 3 seconds before it calls 911 (or your local emergency service contact)  – which you can stop if you accidentally do this. It will also send an auto message to your emergency contact and shows your medical I.D. It's handy if you are in an emergency situation and need help straight away.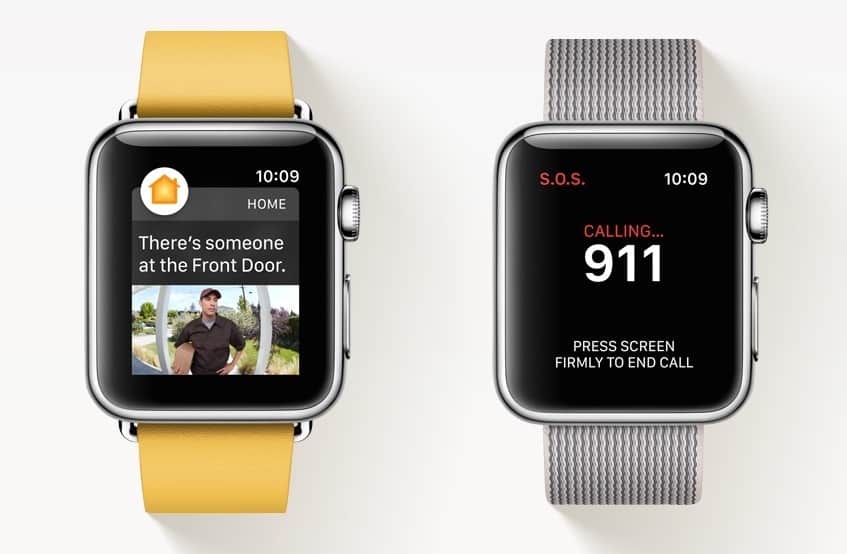 For fitness and health, there is a new competitive feature in Activity (Activity Sharing). Swipe to the right and you'll see your friends' activity rings and hopefully have the motivation to beat them. This would be great for personal trainers as well, I guess, since you can also view statistics from third party apps. Obviously, this doesn't work that well if none of your friends wear an Apple Watch.
A brand new app called Breathe is also launched to relax your body, calm your mind, and reduce stress by doing deep-breathing exercise. I don't think I'm going to need this ever, but if you do, then this will be a great addition to the Apple Watch.
Some other things probably worth mentioning are Apple Pay within watchOS apps and more APIs for developers to create even better watchOS apps.
Looks like apps on watchOS will still need your iPhone to work though in watchOS 3. May have to wait til watchOS 4 or Apple Watch 2.
Overall, I think these are more incremental updates than major updates, which left me disappointed. However, the way Apple opens lots of things to developers is definitely interesting, and we'll be sure to see some fantastic things that the community will make due to this change.