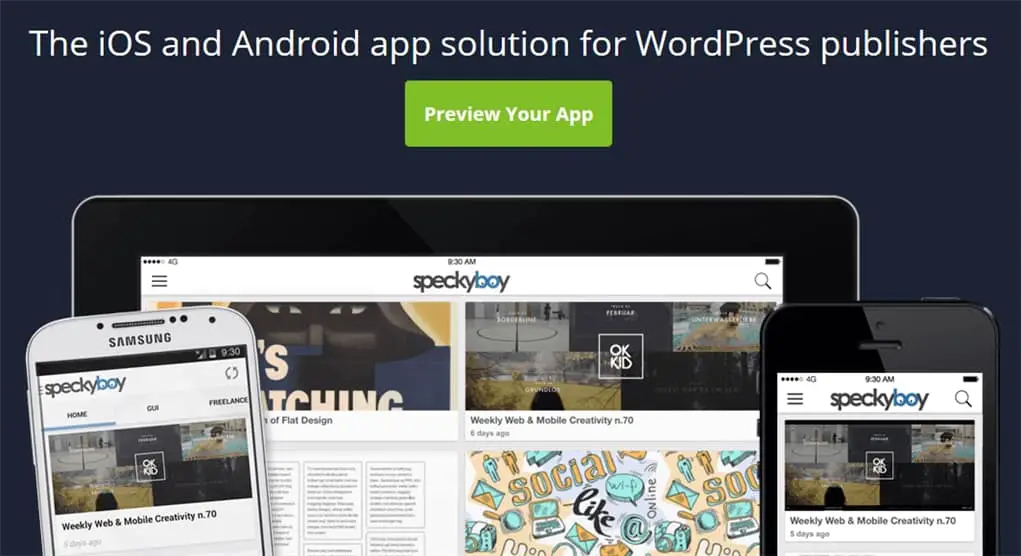 As we all know by now, readers of our site/blog don't always use their PC to come and read our posts. More often than not, they are on their smartphones or tablets reading our most recent piece on a train, bus, or on the couch at home.
Lots of big news sites have their own mobile apps to deliver the best experience for their readers on mobile devices and increase the engagements. It is also professionalism.
Your WordPress blog can have it too, with the help of Mobiloud, a WordPress mobile app service that will transform your blog into a native iOS & Android app (downloadable at the official app stores).
Native apps are not the same as having a mobile or Responsive theme on your WordPress. Native apps are usually intuitive and offer more than just "the same look, but smaller" experience.
Having a native app also makes you look more professional and serious in taking your blog/site to the next level.
Mobiloud service will automatically build the native apps and publish them for you, so you don't have to do the grunt work such as hiring a designer or reading all the steps needed to have the apps published. All it takes is to install the Mobiloud plug-in and complete the "Getting started" setup, which is simple and straightforward: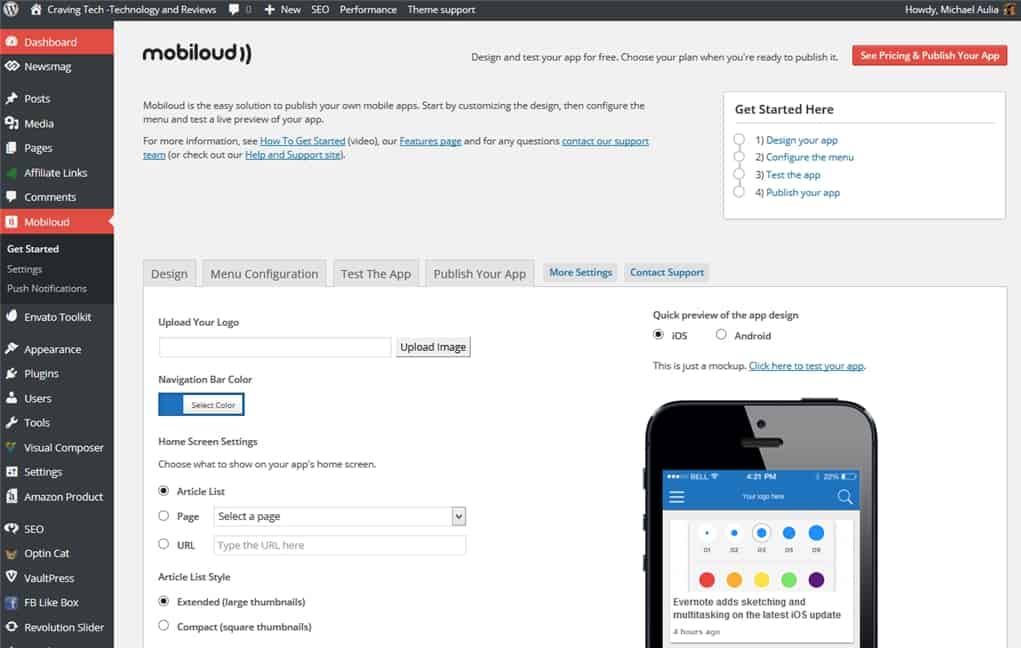 This includes picking the logo you want to show on the app, the color, style, and a few other options.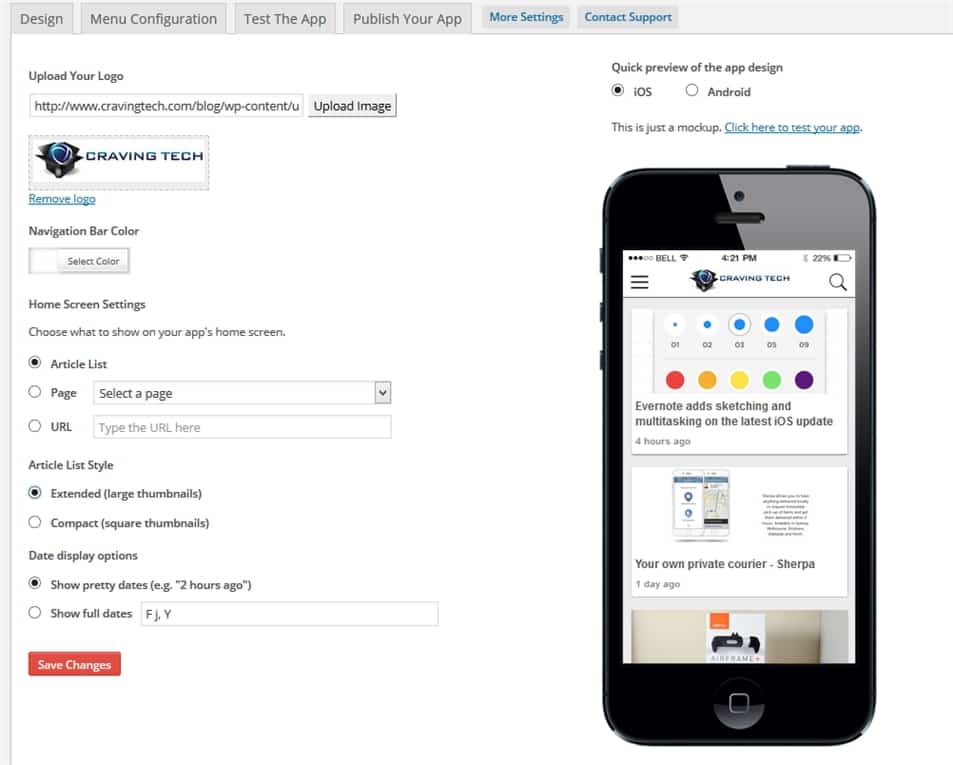 The app later shows your recent articles (or a page, or a URL of your choosing) and a menu icon. You then have to include specifically which post categories you'd like to add to the navigation on the app (so you can pick to show only your best sections).
Although these basic settings are good enough, there are some more advanced settings to tweak if you like (such as adding your contact details, displaying excerpt, adding advertising networks, push notifications, and more.
There is also a live & interactive preview on what your blog will look like in the app (i.e use your mouse to interact and see how it'll all look like). You can even test it directly by using a free Mobiloud app on either App Store or Google Play Store, so you can really get a hands on directly (rather than virtually).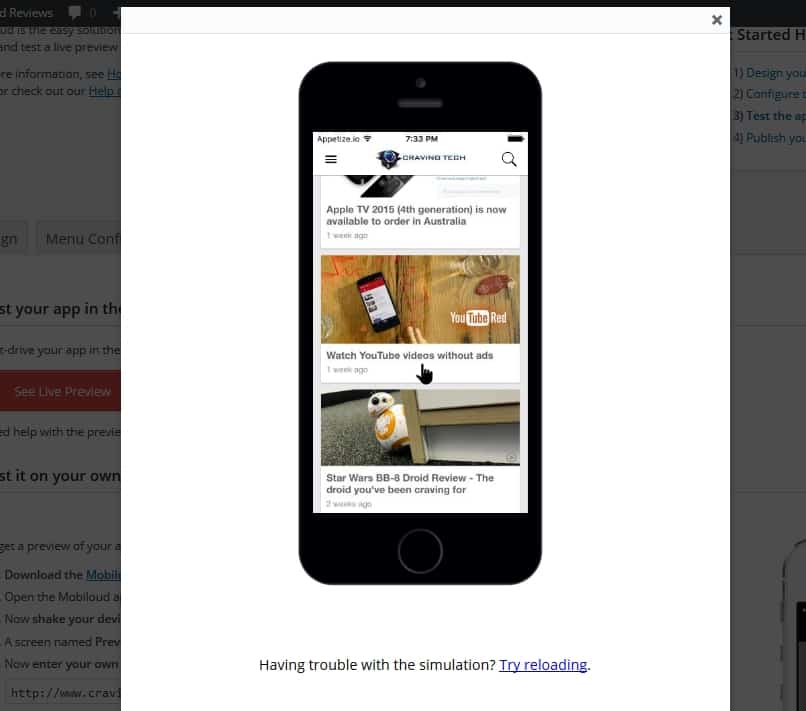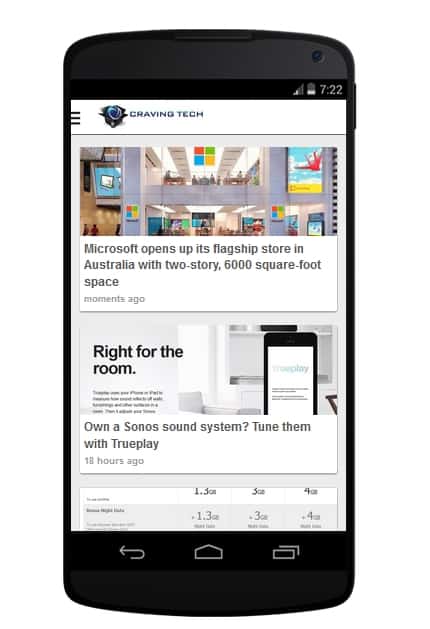 All your new content and articles will be updated automatically after you publish new articles, so your reader will always get your latest content.
There is a native "Share" icon which makes sharing your content to the social media (like Twitter or Facebook) a breeze and natural to your readers on the smartphone.
Mobiloud app design also has Favorites where readers can favorite your articles to view at a later time. Feel free to check the whole complete features here.
All in all, there are advanced features and things that the native app provided by Mobiloud can do, compared to just having a Responsive WordPress theme. At the end of the day, it is of course, your decision whether you need a native app for your WordPress blog.
If you are just started blogging or don't have many readers yet, a Responsive theme makes more sense (and you either get it for free, or only need to pay once). However, if you have grown your readership and want to look professional, or take the blog to the next level, you should have a look at the service that Mobiloud offers.
The service is simple, automated, and problems-free (such as having to contact your app developer to fix things up). You can pay monthly (subscription based) or a once-off fee, which includes any future app updates (new features, fixes, etc) including compatibility with new iOS or Android update.
At the moment, Craving Tech's official app is being submitted so I'll update this post when they are available to grab!
UPDATE! The apps have now gone live! Feel free to check (and install) on your devices to see how they look!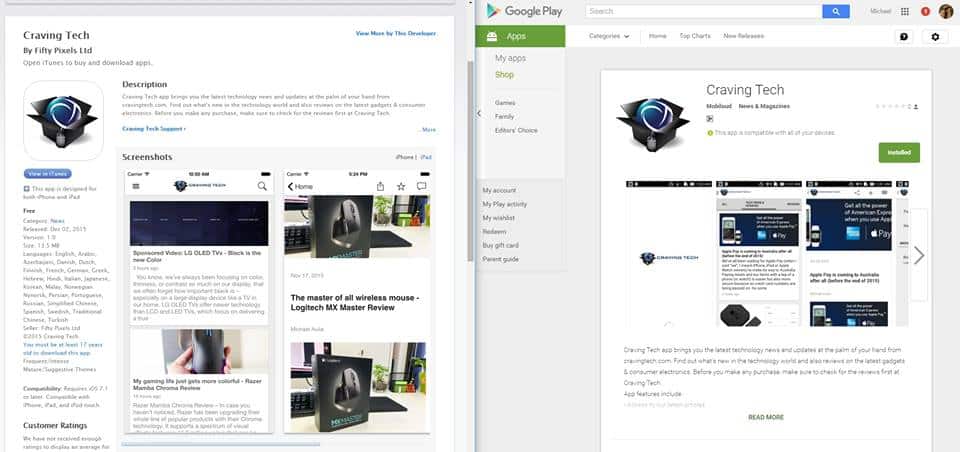 Google Play for Android | iTunes App Store for iOS
Check out Mobiloud for more info on having your own app!
Disclosure: A license was sponsored for reviewing but all opinions are mine