Cricut Joy Review – There is that happy feeling when you see your digital creation being printed into a canvas or even on a piece of paper. However, there are limits to these. Most printers or label makers like the Brother P-Touch Cube Pro can only realise your creation with inks and sure, there are 3D printers but these are quite rare and not so accessible to many.
However, there is a little machine in the market that definitely sparks more joy (if you are still watching Marie Kondo) and it is called Cricut Joy. It's the best thing that ever happen to creative artists (my wife's words, not mine).
Cricut Joy Review – Packaging Contents
Cricut Joy Review – Design & Features
Cricut Joy is a compact, sophisticated cutting & writing machine that anyone can use. It is equipped with precision blades inside to cut different materials you throw at it: paper, cardstock, vinyl, peel-and-stick label paper, etc. You can even do it on a really long material, up to 6 meters or so.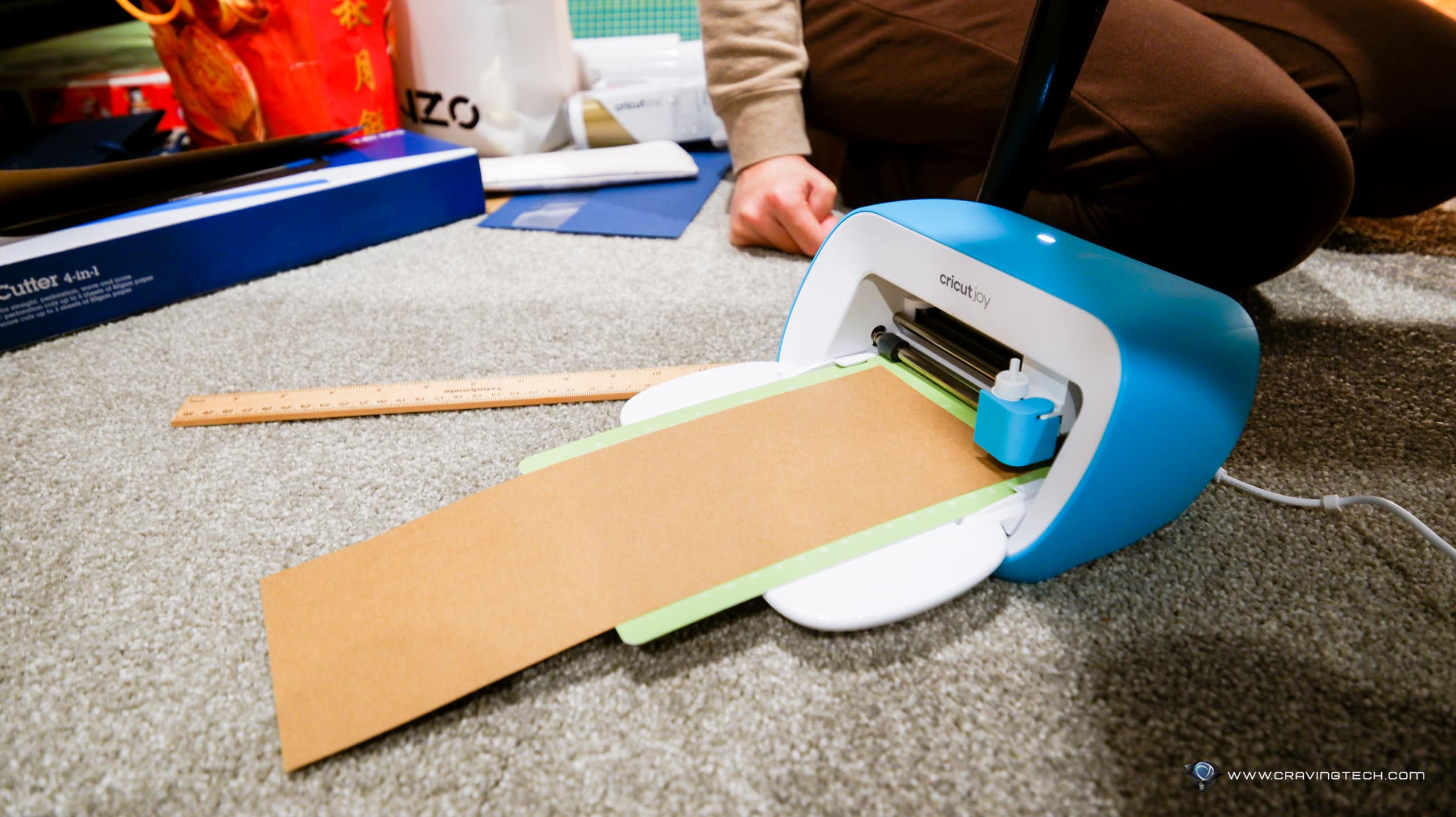 Note that you do need to grab these materials but they are priced decently and available at many shops here in Australia (Big W, Costco, Harvey Norman, JB Hi-Fi, Spotlight, etc). Our review sample came with a variety of materials to use with, but my wife had also bought extras after. If you have a big project, things can get costly as you may need to grab extra accessories & materials to help with the job.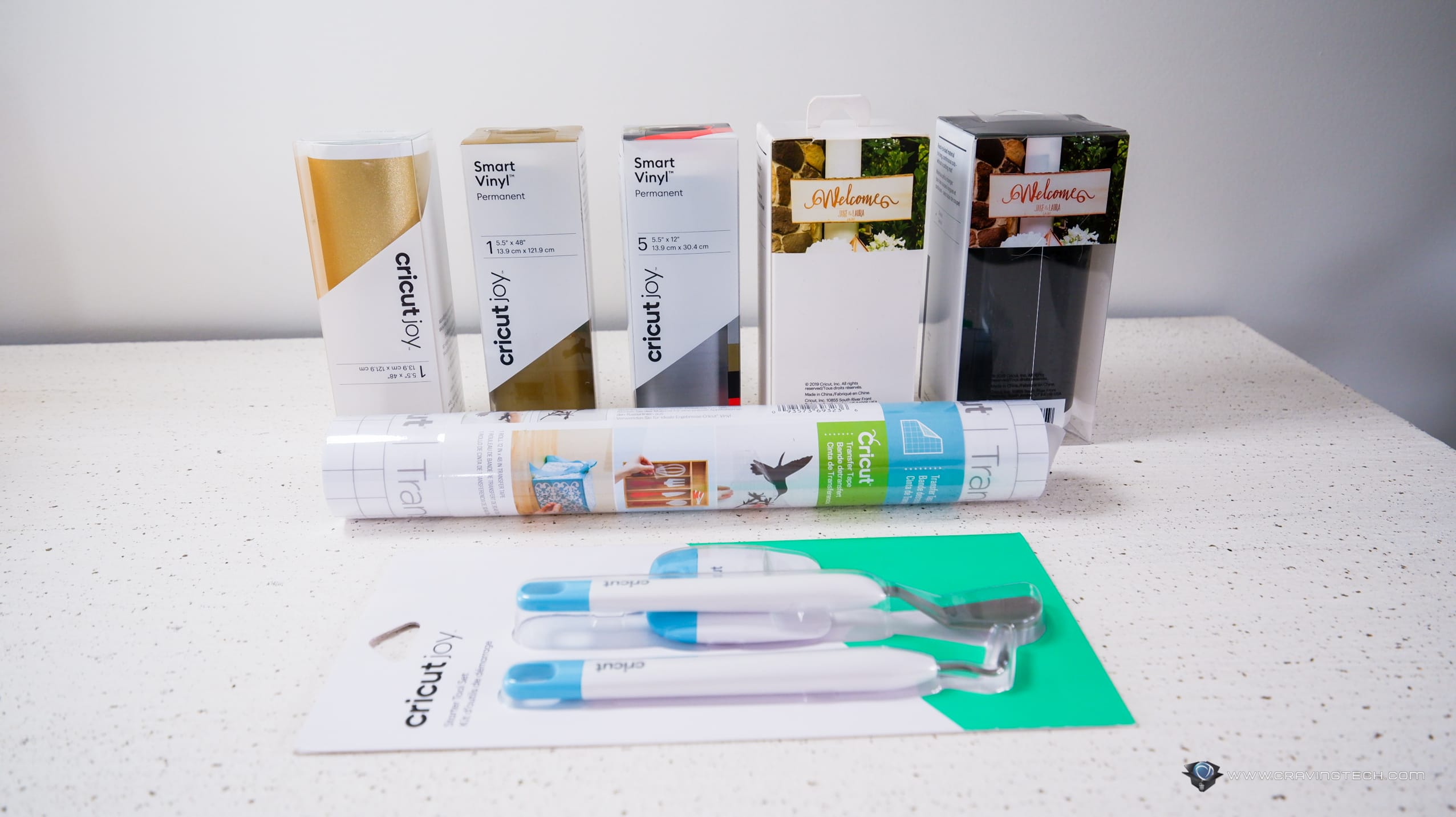 Cricut Joy has a built-in Bluetooth so first you have to connect it to your laptop, smartphone, or tablets. Using the Cricut Joy app, you can then create from the presets or do it your own. The app includes lots of ready-to-use images and shapes so you don't really have to start from zero. You can of course upload your own images too.
Some resources have to be purchased however (i.e in-app purchases) but if you are committed to use Cricut Joy, it's good to have in the long run.
Texts can be created and edited (fonts, styles, etc), plus the app also offers guidelines on how to insert the material and guide you towards completion. The interface is user friendly though might take a bit of learning curve to some. But if you are new to the DIY world, you can start using the presets first while learning how to master the app and machine in general.
For example, making your own greeting cards is possible with the preset templates and in most cases, you'll get a better looking one than buying one yourself from the shops! You can also create things to enhance a decorative item, cool looking name tags, etc.
My wife is an event stylist (she just started her new business at Nata Events) and she loves the Cricut Joy. She keeps on telling how wonderful the machine is and all the things she can make with it.
Cricut Joy Review Conclusion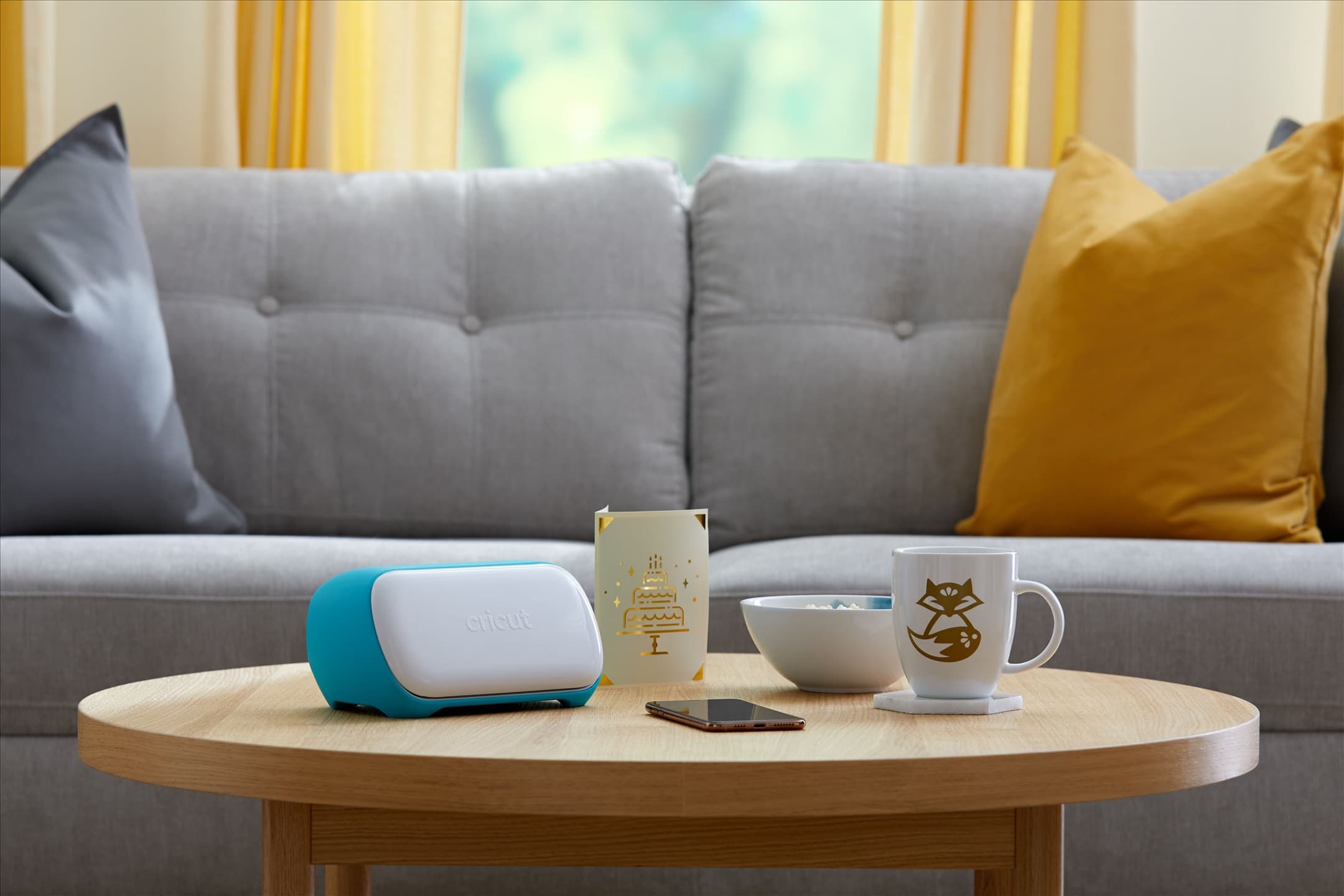 Cricut Joy is a joy to use (pun intended). It's a compact writing & cutting machine where you can make your creativity into reality with a small effort.
With Cricut Joy, you can create many things like decals, greeting cards, stick-on labels, personalised shirts, labels on pantry jars, personalised mugs, and many more. Only your creativity is the limit here.
My wife praises this little machine as she uses the device non-stop for our upcoming events: Our son's photoshoot, his upcoming 1st birthday, and her sister's wedding. Sure, she might be able to get more out of the more expensive Cricut Maker, but it's pretty amazing what the Cricut Joy can do even with just writing and cutting things.
Sure, it can get expensive as you still have to get the materials and accessories from Cricut (plus the in-app purchases) but you'll smile after seeing how good and professional your creation looks.
Cricut Joy retails for AU$349 and available at retailers like Spotlight, Big W, Harvey Norman, and JB Hi-Fi. Also available at Amazon.com
Disclosure: Cricut Joy review sample was supplied for reviewing
Cricut Joy Review
Summary
A compact, fun, and handy DIY writing and cutting machine. Easy to use thanks to the guided instructions, presets, and intuitive app
Pros
Compact size
Can connect to laptops, smartphones, and tablets
Easy to use compared to starting everything from scratch
Has presets for those who are not expert in DIY to make quick, good looking projects
Cons
Slight learning curve
Costly, considering you still have to buy more materials, accessories, and in-app, premium assets