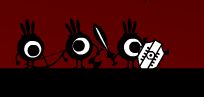 A friend of mine was letting me know about a game called "Patapon" on his PSP yesterday. From what he told me, it sounds interesting.
You have these tribes people as your minions, and you need to press your buttons to rhyme with the "drum beats" a la Dance Dance Revolution.
Patapon's story will progress as you make the right groove and in time, you'll be given access to different variety of tribes' soldiers (based on what he said). I'm not writing a review on this game, since I don't have PSP nor played this game before. However, there's a mini-flash game of Patapon available online, so that you can try it out and if you have a PSP, maybe you're interested to buy it.


Instructions are provided on-screen and you only need to press the arrow keys on your keypad basically. Each action has different beats.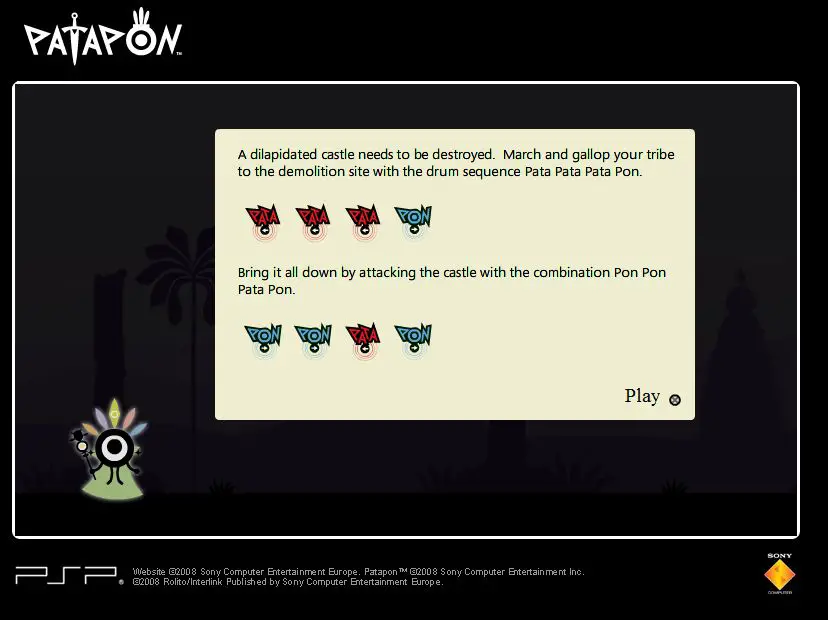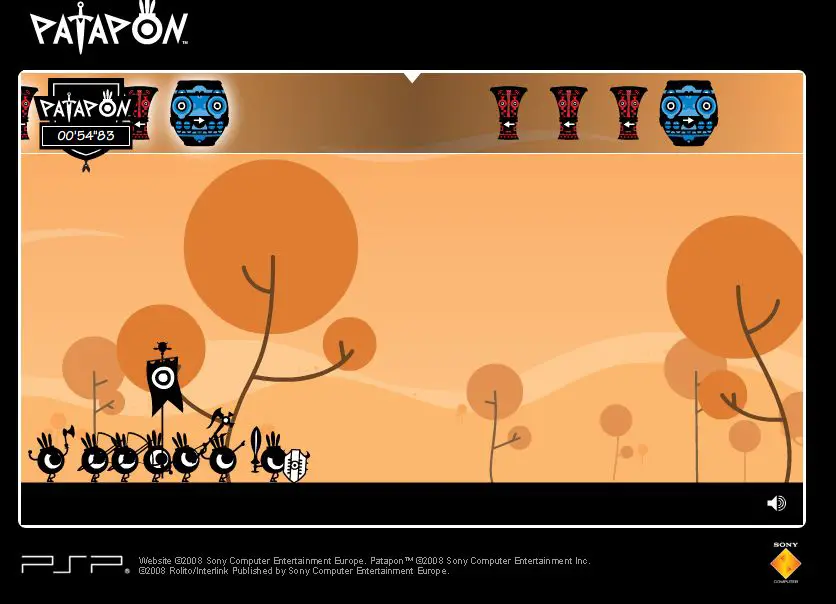 It's pretty short, as the site is designed only to give you a bit of taste on the actual PSP game. If you like it, you may be interested to purchase the real game on your PSP. Wish this game is out on Windows!
To play Patapon's online version: http://www.patapon-game.com/