Thinkware Dash Cam F770 Review – When traffic gets bad, so do the drivers on the road who just want to reach their destinations as fast as possible. More often than not, accidents do happen and at times like these, a dash cam comes in handy to point who's at fault.
In another scenario, an idiot bumped my right passenger's door somehow. There is a dent there and I wasn't even sure who or when that happened. A recording of who the culprit was might have saved me lots of dollars to fix it up.
Thanks to Thinkware Dash Cam F770's various recording modes, all these are made possible once you set it up in your car.
Thinkware Dash Cam F770 Review – Packaging
There are accessories that you can buy separately such as Hardwiring Cable (to hardwire the dash cam to your car's battery) and an Interior Infrared Camera (a camera that records what's happening inside the car – great for Taxis or Uber drivers). There is also a Rear camera accessory that you can purchase to connect together with your F770.
The packaging includes a microSD Card so you do not need to make a separate purchase (64GB in my review sample, but you can pick 16GB or 32GB for a slightly cheaper option).
Thinkware Dash Cam F770 Review – Design & Features
Without the lens, Thinkware F770 does not actually look like a camera. It sticks flat onto the car's windshield like a CityLink e-Tag device. The manual suggested to stick the dash cam behind the rear view mirror, starting from the center of it. This is because the lens can only be adjusted up and down (and not left and right as well).
From the outside, it is well concealed and the 140-degree wide angle lens manages to capture more than what you can actually see on your windscreen. This is great because you will be able to record every little detail before an accident happens.
The problem with the position however, is that I cannot see the hard buttons on the unit if I want to make a manual recording, or turn its Wi-Fi on. I think this depends on your interior car design because other people don't seem to have this problem. You can also place it in a different position and it'll still be able to capture what's happening in front of you comfortably.
There is no LCD on the unit but you can access its live view, recordings, and settings through an iOS or Android app. The seamless connection is done through Wi-Fi (it has its own built-in Wi-Fi Access Point) once you press the Wi-Fi button on the dash cam.
The recording clips can then be downloaded over the air from the F770 to your phone, so you can share a clip to your social media channels.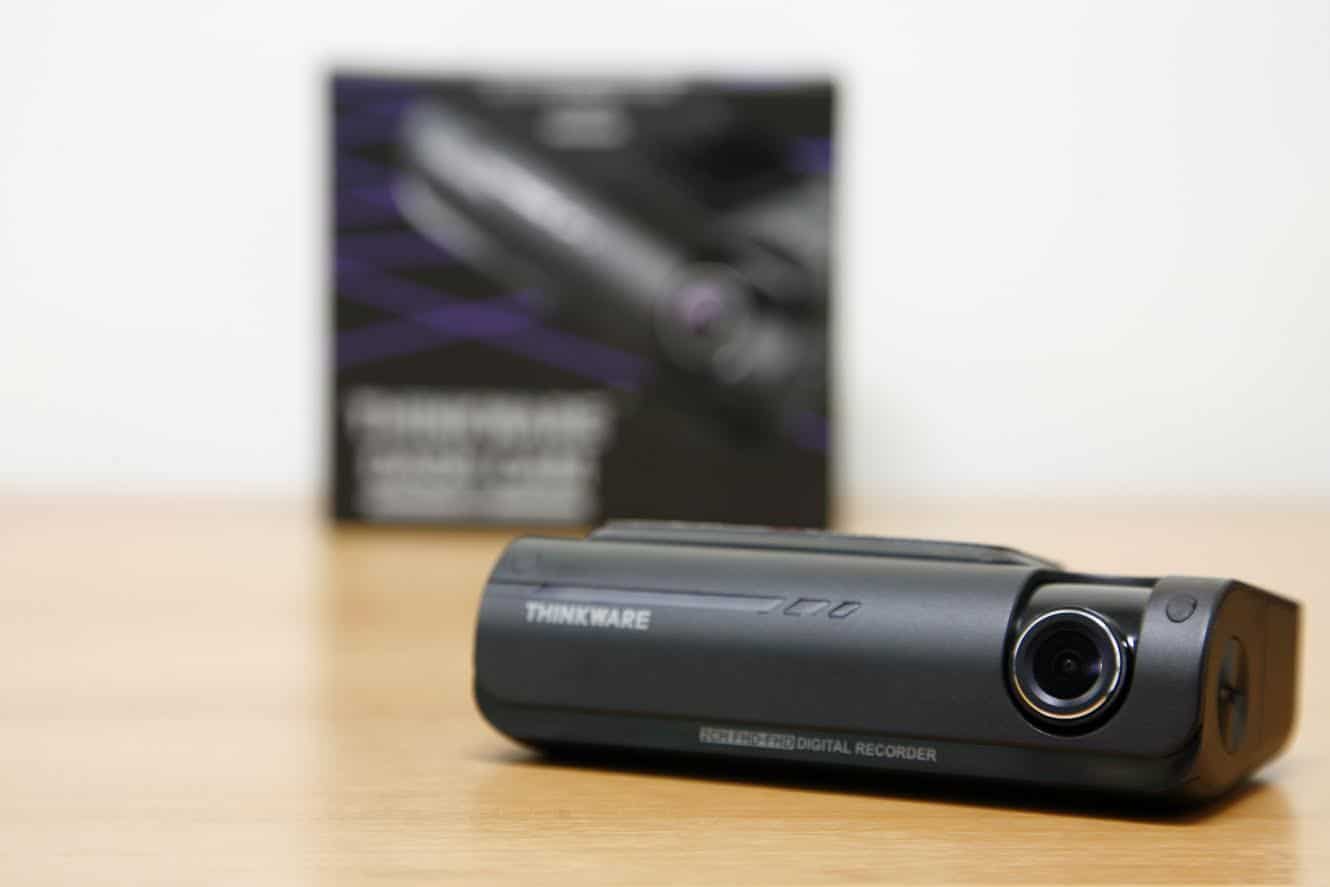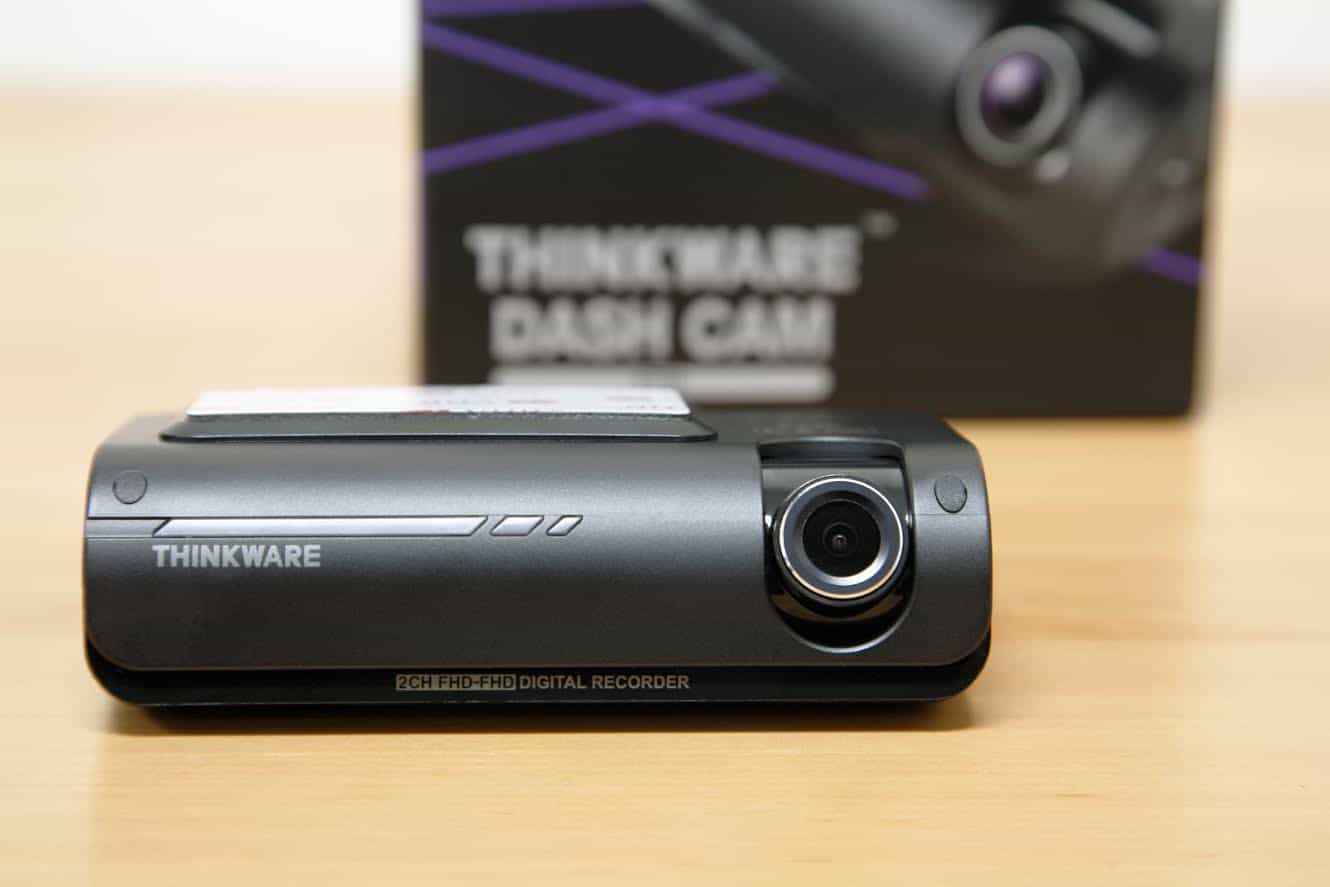 The transfer is a bit slow however, due to the HD quality clips (and perhaps the read speed of the included card) but you can also use the included microSD card reader to transfer the clips to your computer. Using the THINKWARE DASH CAM PC VIEWER, clips can be accessed easily with their GPS (location) information. Or you can just use your default media viewer application on your machine to see the recorded videos.
Thinkware Dash Cam F770 has various recording modes:
Continuous Recording Mode

Records continuously in one-minute segments (you can't change this in Settings) with an auto-looping mechanism. There is no need to regularly reformat the storage card to make way for more clips as the device will automatically rewrite them. It usually takes less than a minute before it starts recording after you turn your car's engine (you will be notified of this). However, you'll receive a warning (repeated three times) to regularly format your memory card for data integrity every once a month or so.
Event Recording Mode
When something happens (the 3-axis G-Sensor detects a potential collision – or if you drive too fast over a road bump), F770 will save the 10-second recording prior to the event and the next 20-second in a separate folder. I really like how it auto grabs and saves what happens before the event. And 10 seconds are more than enough to see what caused it.
Manual Recording Mode
When you press the Manual Recording button, it will auto save 10-seconds prior and 50-seconds after the button is pressed. I like this to save when an idiotic driver almost got me into an accident or when they are doing something erratic. I like that the manual recording does not just start when you press the button, but it saves the moments before like the auto Event Recording.
You can also use this to record a beautiful scenery while you are cruising along on your road trip.
However, as mentioned before, it's a bit hard to access this button as your F770 Dash Cam unit will most likely be located behind the rear view mirror and you need to blindly use your finger to guess which to press.
Parking Surveillance Mode
This mode requires you to hard wire the F770 to your car. It can record collision and also motion, thanks to its motion detection sensor. When someone drives in reverse and bumps into your car, he or she will have no where to run as the F770 will capture this event with the vehicle plate number.
I unfortunately didn't test this as I'm definitely not comfortable tinkering with cars even when there are YouTube video tutorials around. You can get a professional to do it for you if you like though.
Apart from the recording modes, Thinkware F770 is also equipped with tons of great video enhancement features to make sure that the clips are as good as possible, such as the Super Night Vision (for parking mode only), Night Time Picture Quality Correction, Wide Dynamic Range, Intelligent Automatic Exposure, Adaptive Colour Correction, and Adaptive Contrast Correction. Check out the official product page to find out what each of this does.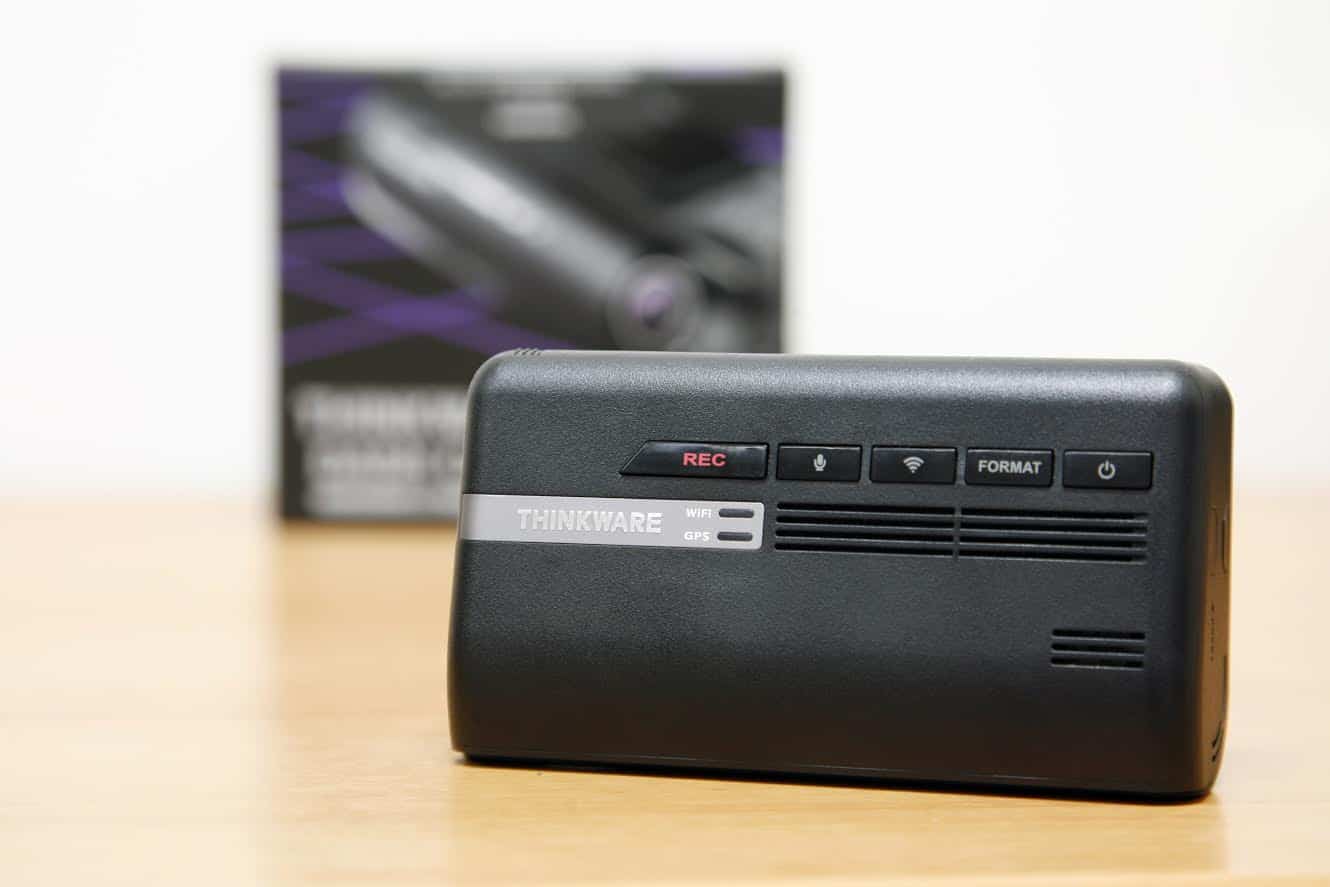 F770 is also equipped with Road Safety Warning Systems and Safety Camera Alerts:
Lane Departure Warning System
Forward Collision Warning System
Safety Camera Alerts
It's nice to be notified how far the camera is (plus what type) and also the speed limit that it's currently tracking, for example: "Speed and red light camera in 200 meters, speed limit is 60 km/h". The device also beeps as you get close.
Thinkware Dash Cam F770 Review – Sample Recording Video/Clip
Here are some clips recorded from my Dash Cam F770 in different conditions (clear daylight, sunset, evening, raining). I merged them into a single clip:
Thinkware Dash Cam F770 Review – Conclusion
Thinkware F770 Dash Cam produces high quality video clips both in daylight and nighttime, which makes it easier to identify what's happening when an accident happens. The wide angle lens also helps in getting more information than what you see on your windscreen. Adds the fact that the F770 automatically adds a 10-second clip prior to an event, you have a complete package!
The lens can only be adjusted up and down and some of the advanced features can only work when you hardwire it to your car, but overall, this is a very solid dash cam and is my favourite at the moment.
Thinkware F770 can be purchased at Australian retailers such as Autobarn, Supercheap Auto, and selected car audio specialists (check out the dealers list).
Disclosure: Thinkware F770 review sample was supplied by TDJ Australia for the review but all opinions are mine and not paid.