If you are looking for the best cordless steam mop, well, it'd have been a very short list and in most cases, you probably won't find any in your local stores. Eufy Clean, the company behind innovative home appliances, has introduced its latest premium cleaning brand, MACH, to the Australian market. The MACH product range showcases cutting-edge technology and sleek, modern aesthetics to provide advanced cleaning solutions for households. The first two products to be launched in Australia are the MACH V1 Ultra and the MACH V1, both designed with a futuristic look that sets a new standard for home cleaning.
The difference between them is that the MACH V1 Ultra has steam-mopping capabilities – cordless! I'm currently using a BISSELL steam mop with cord and while it's good, it's annoying as hell as I sometimes need to use an extension to be able to steam mop the corners of the house.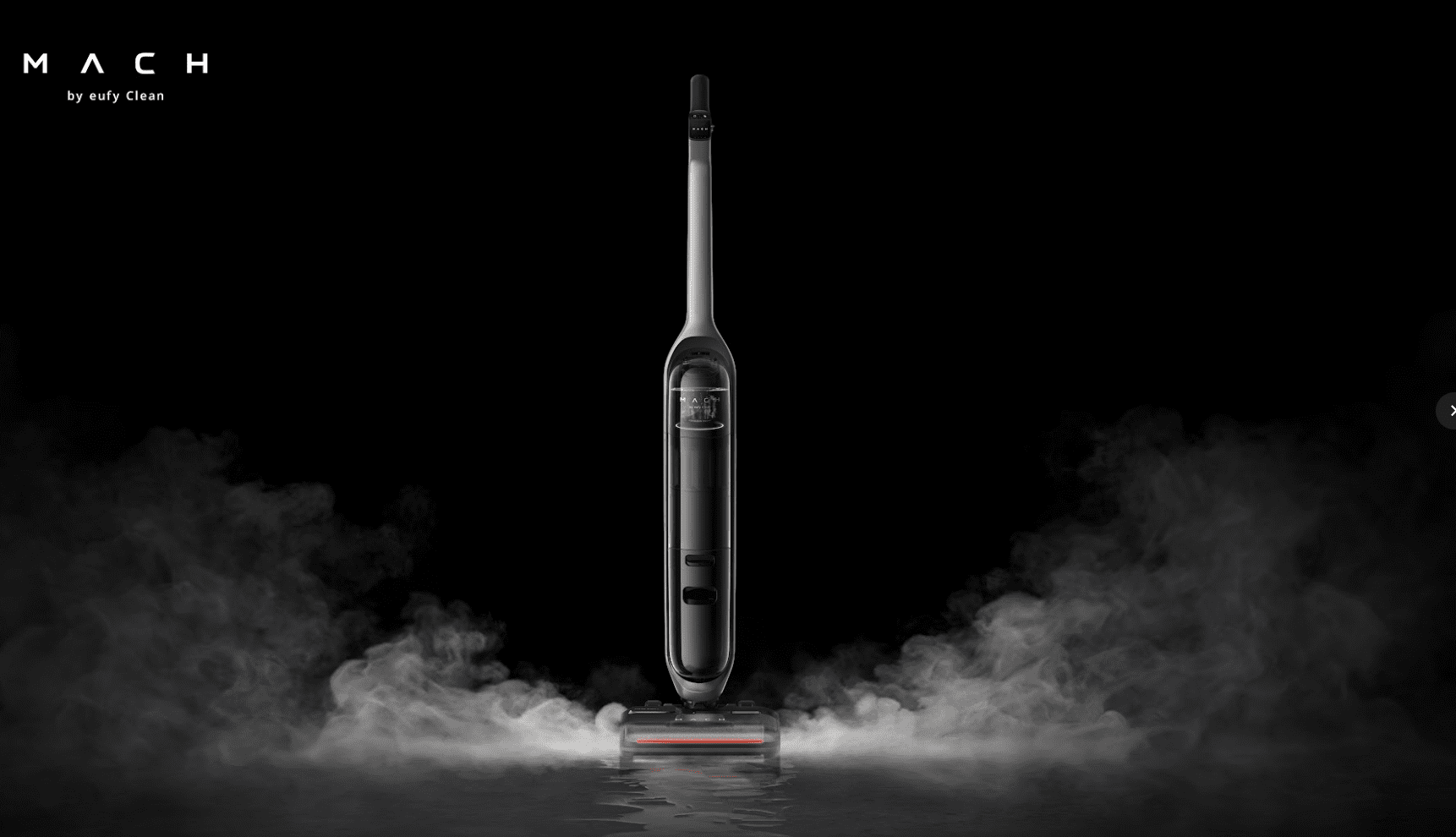 The MACH V1 Ultra is the world's first cordless vacuum with steam-mopping capabilities, and it boasts a unique feature called SteamWave Technology that dissolves stains, vacuums, and mops surfaces at a high temperature of 110? to remove dirt and bacteria. Additionally, the V1 Ultra is equipped with overheat protection and Eco-Clean Ozone Disinfection that sanitises both the floor and the vacuum itself, making it non-toxic and highly effective. MACH V1 Ultra was awarded the first TUV certificate for a product in this category too.
Other features of the V1 Ultra include Tesla Valve Mixing Technology (mixes the cleaning solution with water at the right proportion smartly), JetBlade Anti-Slip (air to dry the floor as it mops), Triple Self-Clean System (a three-fold self-cleaning system that cleans, disinfects and dries the unit with the press of a button), Long-Lasting Battery (up to 82 minutes on a single charge), and JetStream Powerful Suction (with suction power of 16,800Pa) & noise cancellation (three-layered noise-cancelling technology that ensures noise levels stay below 65dB, about the same level as a dishwasher).
Speaking at the launch event, Gaspar Xie, General Manager of Anker Innovations ANZ, said that MACH represents a new standard of innovation for the eufy brand and that the V1 series is just the beginning of what's to come. He added that the company is excited to continue challenging the status quo with their MACH range, and more products will roll out in the coming months.
As part of the launch, MACH is offering consumers the chance to trial the product by staying a night away in a luxury Sydney villa that is intentionally left dirty. Guests will have to clean up on arrival using the brand new MACH V1 Ultra and you can make a booking here.. The MACH V1 Ultra is available at Harvey Norman online and selected stores throughout Australia, with an RRP of AU$1,499, while the MACH V1 retails at AU$1,199.
A cordless steam mop that can also vacuum? It's a very exciting product and news here in Australia!