Note: This is a guest post written by Jeeva Shanmugam – Apple's Worldwide Developers Conference (WWDC)  is one of the most widely awaited events of the year for both tech enthusiasts and professionals. The WWDC 2023 conference will officially take place on June 5th and is expected to be another thrilling occasion for Apple enthusiasts all around the world.
For more than 30 years, WWDC has been a cornerstone event for Apple, giving developers the chance to hear from the company's staff about the newest tools, technologies, and developments. Apple uses the conference as the ideal platform to reveal its newest hardware and software offerings, and this year's conference is no different. Here's why I'm not pissed off.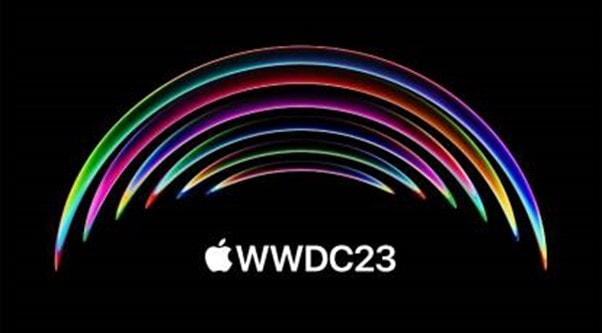 It's official: According to Apple, the keynote address for WWDC 2023 will begin on June 5 and will kick off a week-long summit on software development for the iPhone, Apple Watch, Mac, and other devices.
Apple often utilizes the presentation to announce information about the upcoming iterations of its operating systems, including iOS, iPadOS, macOS, watchOS, and tvOS. The firm announced Stage Manager, the M2 chip, the redesigned Home app, customizable lock screens for iOS 16, and other things at the event's keynote address last year.
Even if iOS 17 is scheduled to be revealed, there is news regarding the unveiling of Apple's AR/VR headset that may overshadow the software update for the iPhone. Recent rumors suggest that the product will appear on stage at Apple's annual developer conference, but I'm wondering how.
Apple's AR/VR Headset is Expected to Steal the WWDC 2023 Event
It is much expected that  Apple will launch the most awaited mixed reality headset known as Apple Reality Pro. Despite this, recent speculations indicate that the device may only be teased, with its true release coming later this year or after. In any case, the introduction of a whole new product category for Apple would make this year's WWDC event one of the most significant in company history.
Apple Reality Pro: Specifications
According to rumors, Apple's AR/VR headset would have a new operating system and provide a 3D view of the iPhone interface. You'll also receive cutting-edge virtual teleconference and immersive video streaming, according to Bloomberg the headgear will include a 4K display, several cameras, and an Apple M2 or a comparable processor.
Furthermore, eye and hand tracking are anticipated for the Apple Reality Pro headset. Sadly, it is said to cost up to $3,000 and needs a separate battery pack to operate.
Apple WWDC 2023: Other Launches
Regarding other rumored hardware announcements at WWDC, it wouldn't be unusual if Apple made a hardware announcement for the Mac at the event. It would make sense to make the Apple Silicon Mac Pro announcement in front of a crowd of professional Mac users as the corporation has been teasing it for quite some time.
A WWDC announcement would make sense considering that the tech giant unveiled a new 13-inch model at the event last year. There have also been whispers that the company is working on a 15-inch MacBook Air.
Beyond the anticipated software and hardware advancements, WWDC offers developers a great chance to network and exchange knowledge.
Several talks and workshops are offered throughout the conference so that developers may obtain hands-on experience with Apple's newest technologies as well as guidance and input from professionals in the field.
There are several possibilities for networking and establishing connections with other professionals in the field thanks to the conference's extensive social events and activities. These are just the tip of the iceberg if you want to know more about the AR/VR headset, I have already made an article you can peruse by clicking the article link to know detailed information about the Apple AR/VR Headset. – Apple mixed-reality Headset could possibly reach you this Spring
Wrapping it All
Finally, WWDC 2023 looks to be another thrilling event for Apple enthusiasts and developers throughout the world.
The conference will provide a plethora of information about Apple's most recent hardware and software in addition to several chances for developers to network, educate themselves, and gain practical experience with the newest tools and technologies.
With so much to look forward to, it makes sense that Apple enthusiasts and developers alike count WWDC 2023 among their most anxiously anticipated events of the year.