MagEZ Slider Review – There are literally tons of charging devices out there in the market and are now mostly wireless, thanks to Apple MagSafe technology. Being able to securely and easily snap your devices is godsend and certainly makes your charging life easier.
But being an iPhone user, you might also have other Apple devices like an Apple Watch and Apple AirPods. Many manufacturers have released a desk solution to charge all three simultaneously but most of them are bulky or just don't look that good aesthetically.
But this MagEZ Slider from PITAKA is different. Not only you can charge your iPhone, Apple Watch (with an additional accessory), and AirPods at the same time on your desk, you can also convert this desk charger into a portable power bank. And it's compact and aesthetically pleasing.
MagEZ Slider Review – Unboxing & Packaging Contents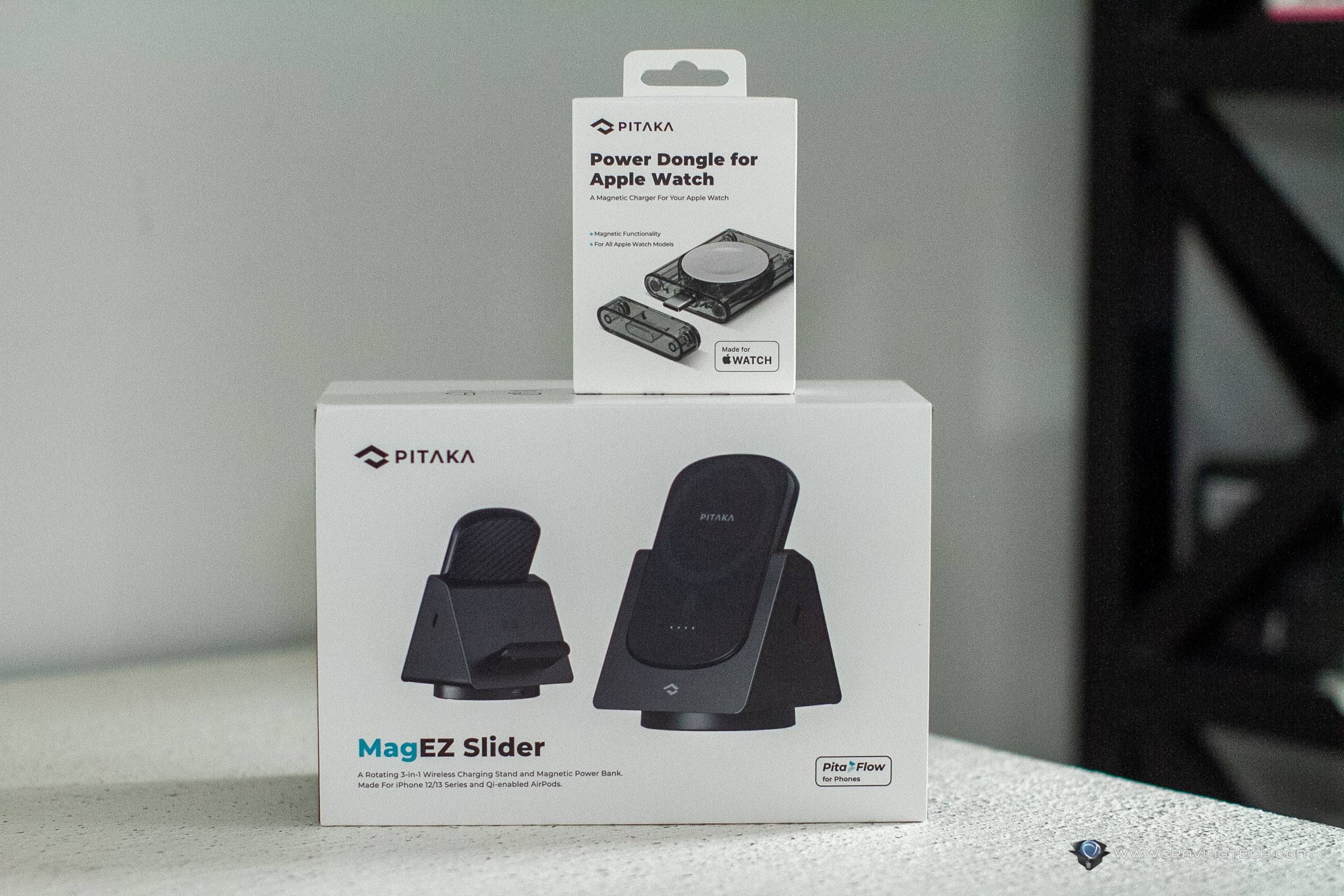 MagEZ Slider Review – Design & Features
The MagEZ Slider consists of two parts in general: the wireless charger desk unit (I'm going to refer it as the dock onwards) and MagSafe power pack (like a portable power bank). To charge your phone on the desk, first you have to insert the MagSafe power pack into the dock (USB-C connectors). You can then place your MagSafe-supported iPhone magnetically on the whole unit or to be exact, on the MagSafe power pack.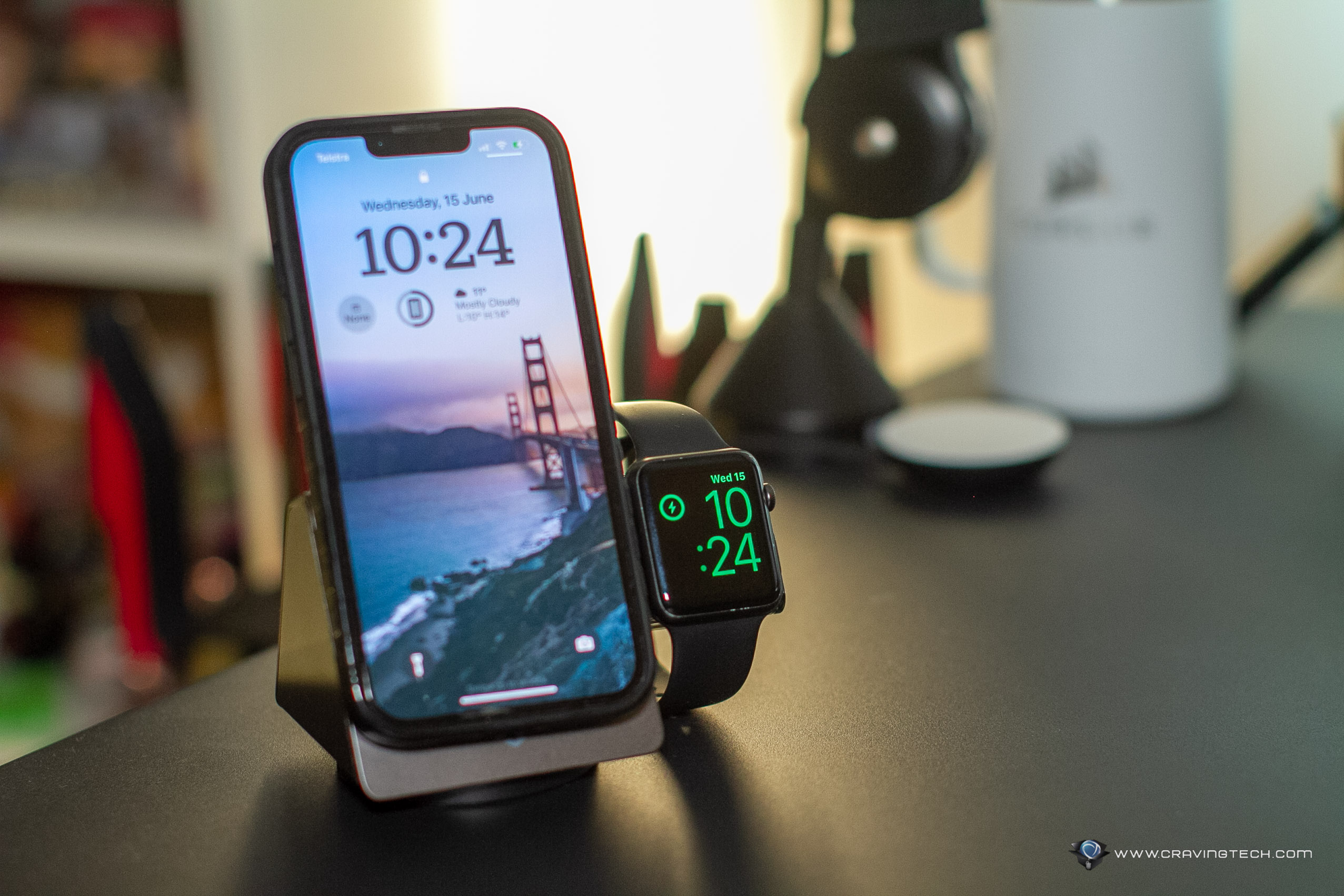 Why all this hassle? Because you can actually take the power bank part out of the dock with you on the go. This way, you can continue charging your phone even when you are not home. Thanks to MagSafe support, the power bank attaches magnetically on your iPhone's back (there is a tiny, hidden power button you have to press before it starts charging). And when you're back home later, simply attach the power bank back onto the dock. Pretty nifty. You can't see how much battery you have left though as there are no LED indicators on the power bank.
The MagEZ Slider actually charges your iPhone AND the power bank simultaneously, making it really efficient as you are not wasting time trying to bring both your iPhone and the power bank to a full charge.
How big is the battery pack? According to PITAKA, MagEZ Slider's power bank has a 4,000 mAh battery capacity which is actually a sweet spot for me. I have a few 10,000 mAh power banks at home and while they contain lots of juice, they are quite bulky to carry and I usually only found the need to charge my iPhone once outside. iPhone 13 Pro has 3,095 mAh battery which means you can fully charge your iPhone 13 Pro once – and a bit more.
As for power inputs and outputs, here are the MagEZ Slider specs:
Power Type C Port Input: DC 9V/2.22A
Power Type C Port Output: DC 5V/2A
Power Bank C Port Input (during wireless charging): DC 5V/2A
Power Bank C Port Input/Output: DC 5V/1.5A
Type C Port for Dongle Output: DC 5V/1A
Wireless Output: 5W
AirPods Wireless Output: 5W
Unfortunately you won't be able to get that 15W of MagSafe fast charge on the MagEZ Slider but if versatility is more important for you, it's a great choice to have, still.
To charge an Apple Watch, you need to purchase the additional accessory called Power Dongle for Apple Watch. The dongle can then be plugged to the base/dock of the MagEZ Slider but interestingly, can also be docked to any USB-C socket. This means you can charge your Apple Watch with this Power Dongle accessory but you don't need to carry the dock along. As long as you have other power banks or wall chargers with a USB-C port, you can use it with the dongle to charge your Apple Watch.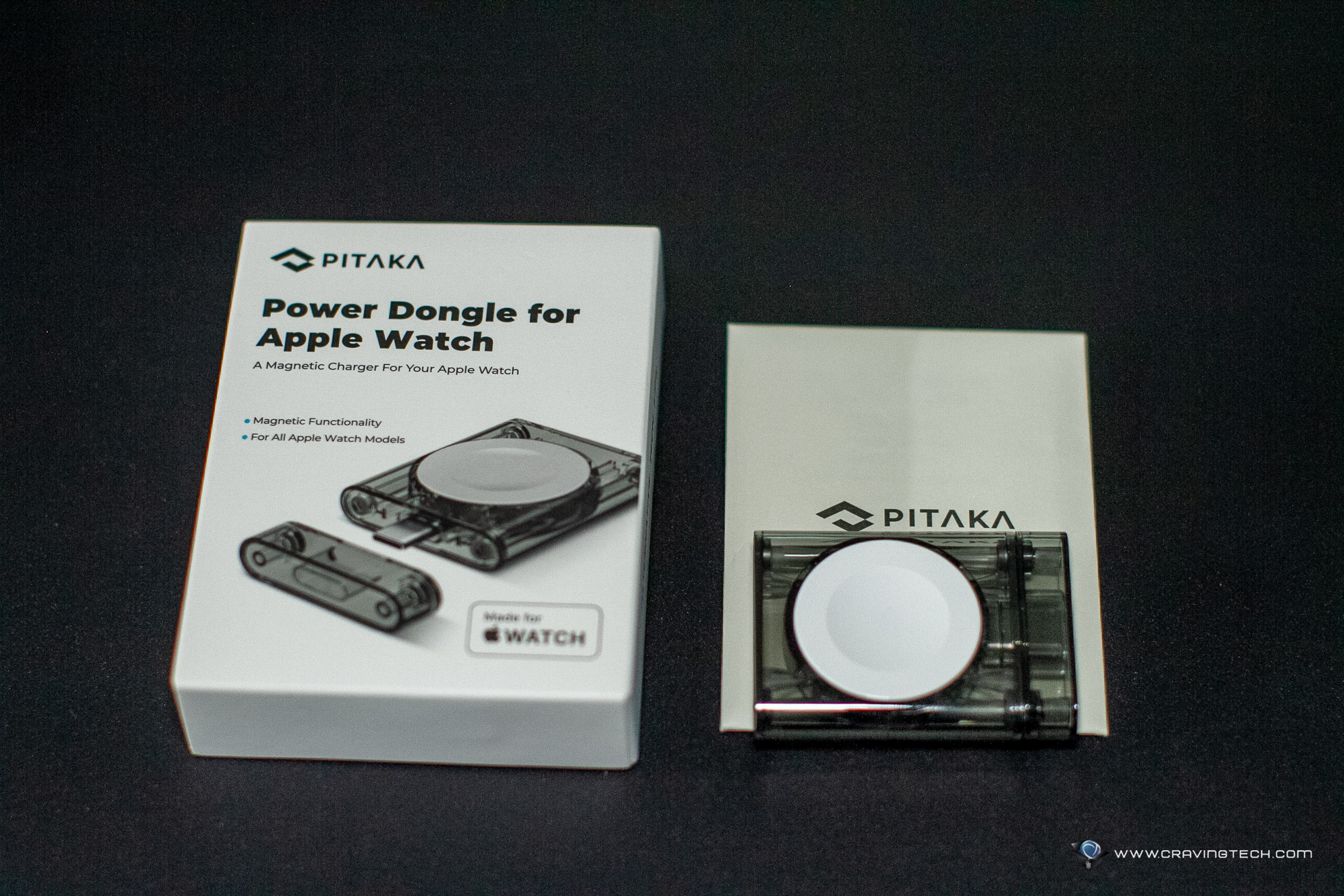 The cap is also magnetised so you can attach the cap on the other end so you don't lose it. A very well-thought design by the design team.
Lastly, the MagEZ Slider has a fun factor that other desk wireless chargers don't have. You can spin the dock both clockwise and counter-clockwise. It will also emit different clock ticking sounds which is mesmerising and stress-relieving.
MagEZ Slider Review Conclusion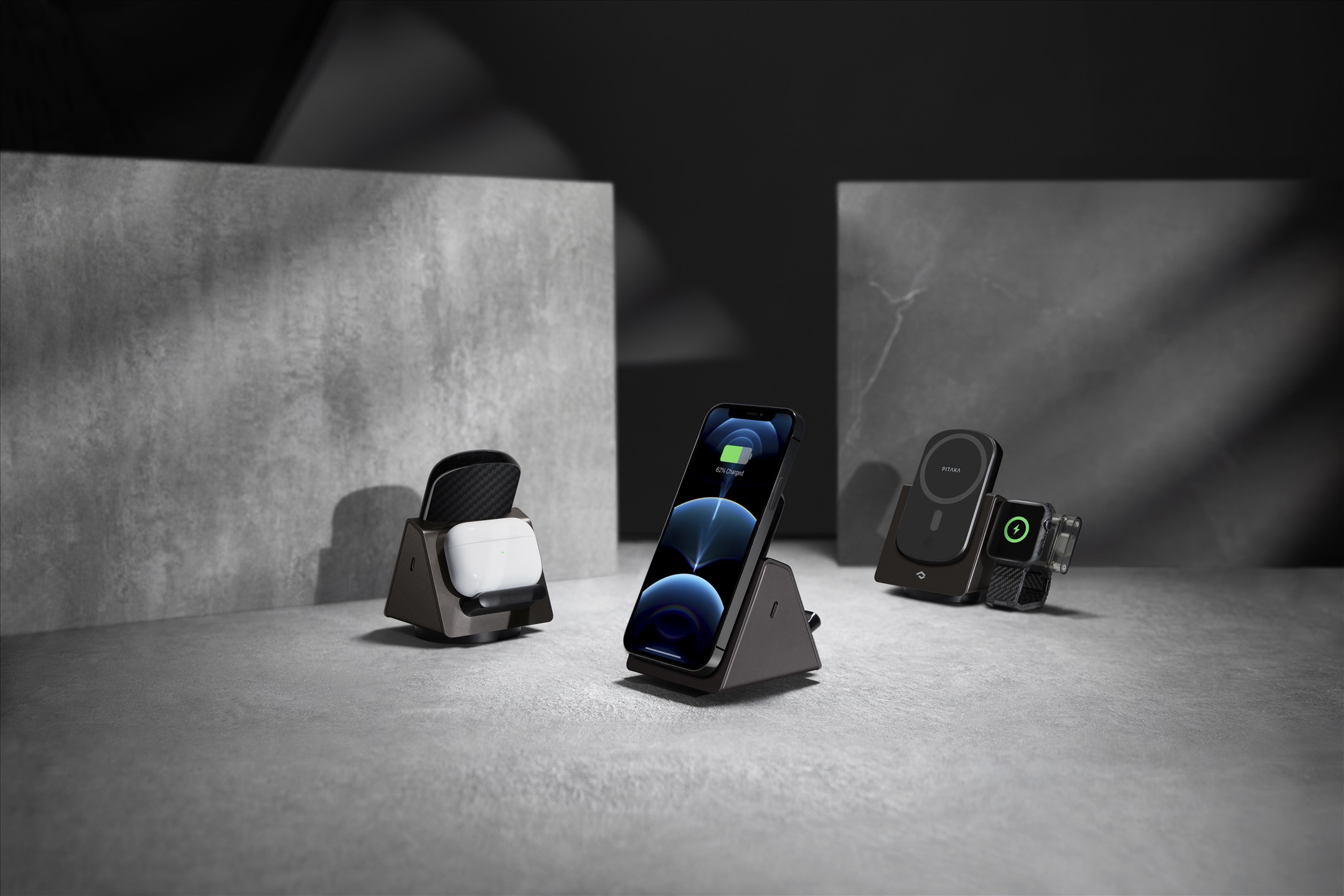 MagEZ Slider is this compact, fun, versatile MagSafe wireless charger unit to charge your Apple devices simultaneously. On the desk, you can get it to charge your MagSafe-supported iPhone, your Apple Watch, and also your AirPods.
The part that charges your iPhone can be detached and carried on the go as a MagSafe, wireless power bank. The Power Dongle to charge your Apple Watch can be detached and used with any USB-C power banks or chargers. The back side of the dock to charge your AirPods can also be used to charge any other Qi-supported devices like my Jabra Elite 85t.
Overall, MagEZ Slider is an aesthetically pleasing, multi-device wireless charger (both MagSafe and Qi), and has a fun, stress-relieving factor at the same time. But its versatility and design are really the stars of the show and deserves a place on your desk.
To find out more and get one for yourself, make sure to check the official product page here.
Disclosure: PITAKA MagEZ Slider review sample was supplied for reviewing
PITAKA MagEZ Slider Review
Summary
A fun, aesthetically-pleasing, and versatile multi-device wireless charger that supports both Qi and MagSafe
Pros
Compact design, great looking on the desk
Versatile – A desk charger and power bank in one
Can charge multiple devices at the same time
Can be rotated for practicality and fun (with pleasing clock-ticking sound as you rotate)
Cons
No 15W MagSafe fast charge support
No battery light indicators on the power bank
Wish the cable is longer
Apple Watch charger has to be purchased separately