HUAWEI P30 Pro Review – The mobile market is quite stagnant for the past few years. Most new phones can only brag about being a bit more faster, slimmer, or have the least amount of bezel. Or adding gimmicks to impress.
But one thing for sure, people love having phones that take awesome pictures and they definitely won't be disappointed with Huawei's latest flagship phone, the HUAWEI P30 Pro.
I was invited by Huawei Australia to go to Paris for their P30 & P30 Pro launch. Though I was held up by a lengthy Schengen visa process and didn't end up going, I had a great, solid 2 weeks look using the phone as my daily driver here in Australia.
In short, the phone is amazing.
HUAWEI P30 Pro Review – Packaging
The packaging includes a nice, transparent, silicone case to protect your phone from bumps and scratches. A USB-C cable with a 40W SuperCharge charger is also included that allows the phone to be charged extremely fast (From 0 to 70% power in 30 minutes).
Battery life (4,200mAh) is already good on the phone (thanks to the EMUI power management) and I loved how fast the phone charged when I needed an extra juice for the rest of the day.
HUAWEI P30 Pro Review – Design & Features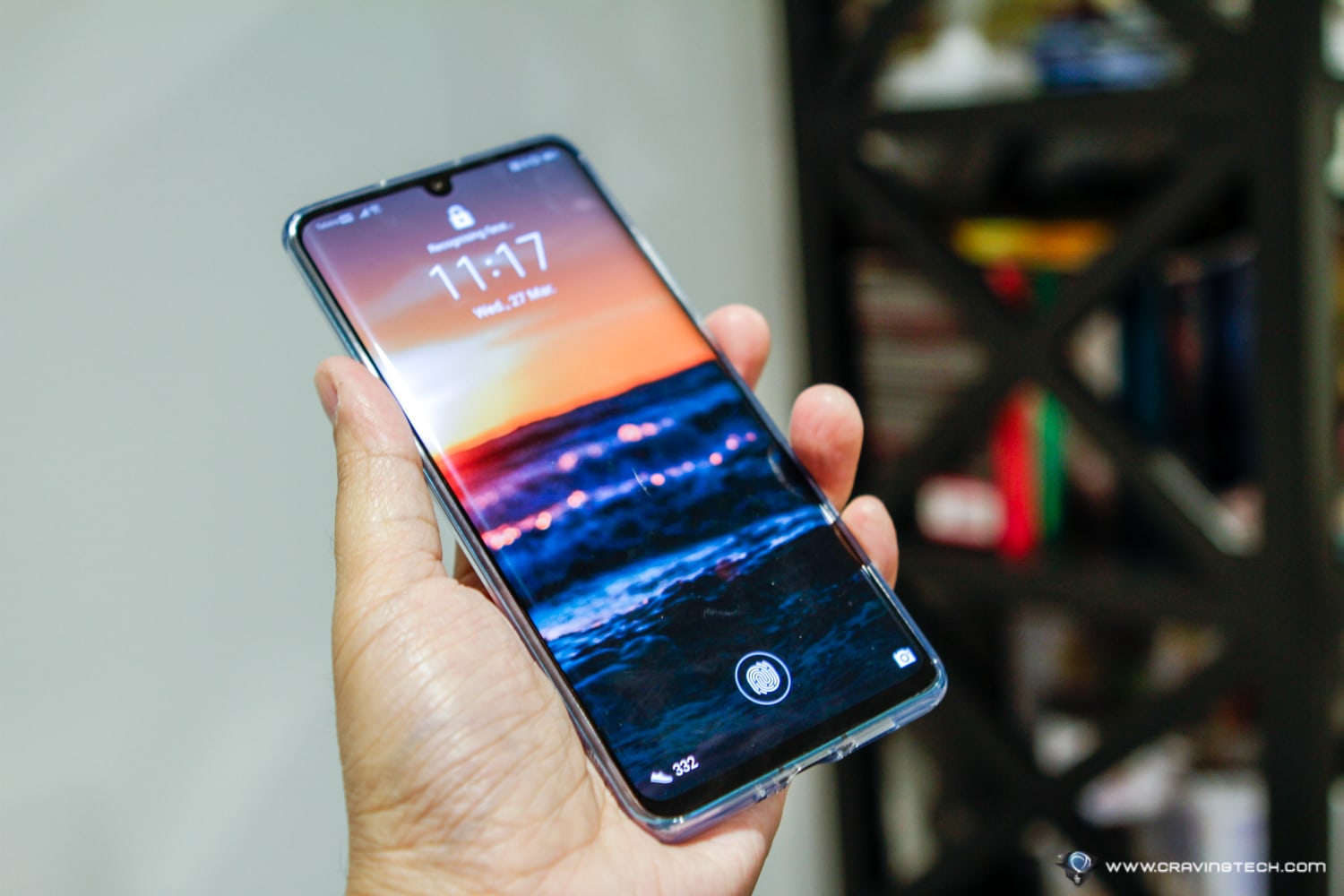 The HUAWEI P30 Pro has a 6.47″ OLED Dewdrop display with rounded corners and nearly bezel-free. Strangely, I've never had an accidental press or touch when I'm interacting with the phone.
With such a big screen, watching The Punisher episodes on Netflix while I'm on the train gets better and I also enjoy consuming other contents such as reading news or scrolling through my Twitter feed more than ever before.
The screen is clear and bright, though not as sharp as the iPhone XS Max which has more screen resolution.
The review unit I have is the Aurora (Deep Blue) model but you can also get the Breathing Crystal in Australia. The back of the phone is a fingerprint magnet though, but thankfully easy to clean with a cloth wipe.
Speaking of fingerprint, the fingerprint unlocking works great and located on-screen, so not to waste any screen space.
The notch is very small, to make way just for the front selfie camera. What? No front speaker to hear callers, you ask? To tackle this, Huawei creates a unique technology called HUAWEI Acoustic Display Technology that project sound to the ear using vibrations in the display. Sounds weird on the paper but it actually works really well as if there is actually a physical speaker there.
The only funny feel is when you are watching movies or listening to music as you can clearly hear the sound coming more from the bottom speaker. But I watch movies or listening to music with my Plantronics BackBeat GO 810 or Bose QC35 anyway.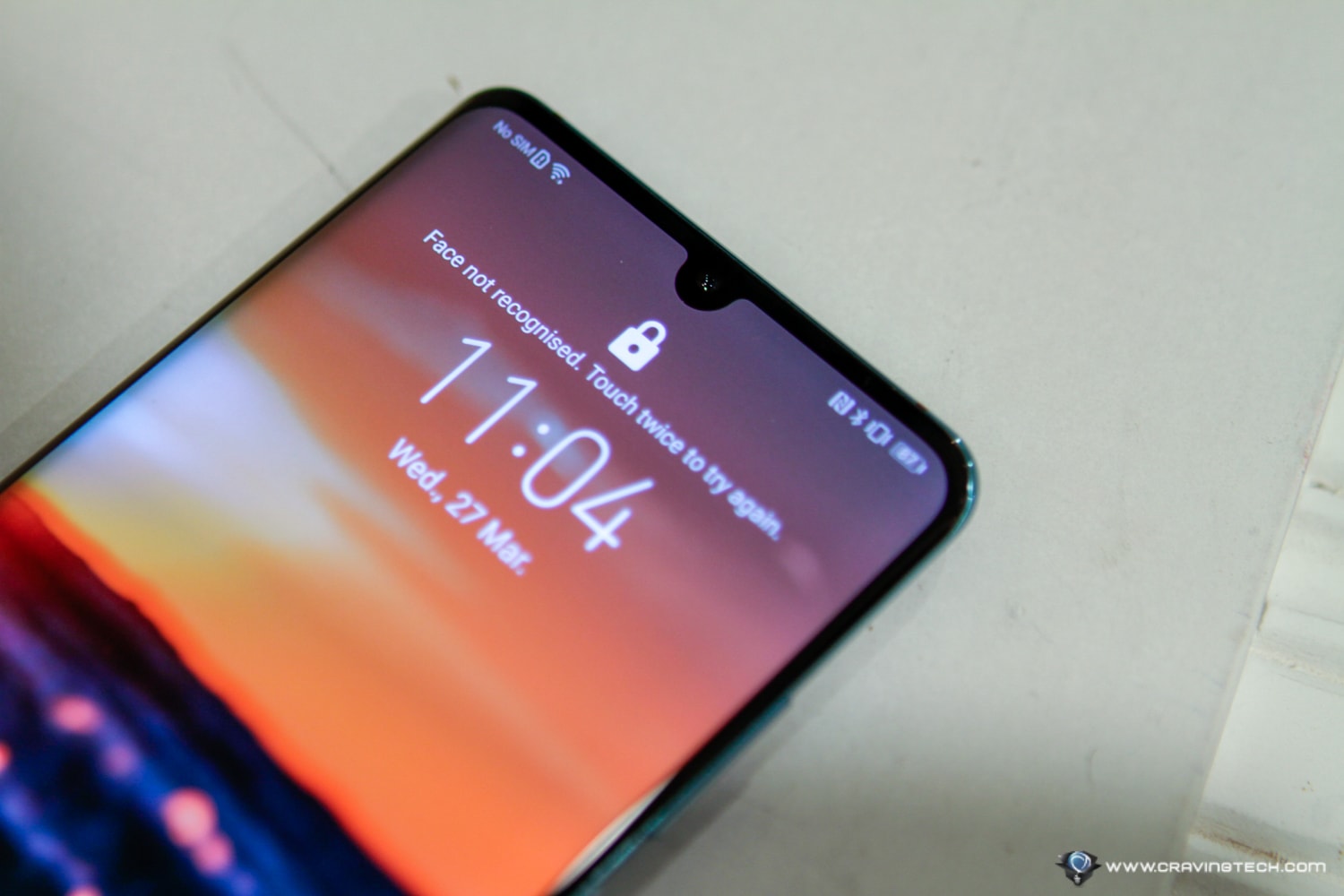 As a flagship phone, HUAWEI P30 Pro is a powerhouse for sure. It's powered by the world's first 7nm mobile process chipset, the Kirin 980. Combined with an 8GB of RAM, I've never noticed any slowdowns while using the phone for a variety of different tasks: browsing, chatting, social media browsing, and even making short videos with the Quik app.
Here are the Geekbench & Speedtest results (with 100/40 Mbps NBN connection):
Huawei P30 Pro Review – Photography
But there's a reason why Huawei advertise the phone with a tagline of "Rewrite The Rules of Photography" – and that is because HUAWEI P30 Pro is powered by an amazing Leica Quad Camera System with a combination of SuperZoom Lens, 20MP Ultra Wide Angle Lens, a 40MP Super Sensing Camera, and HUAWEI TOF (Time Of Flight) Camera.
With the new periscope telephoto lens, the phone offers more optical zooming capabilities – perfect for concerts, sport events, or when you just can't get close enough to the subject.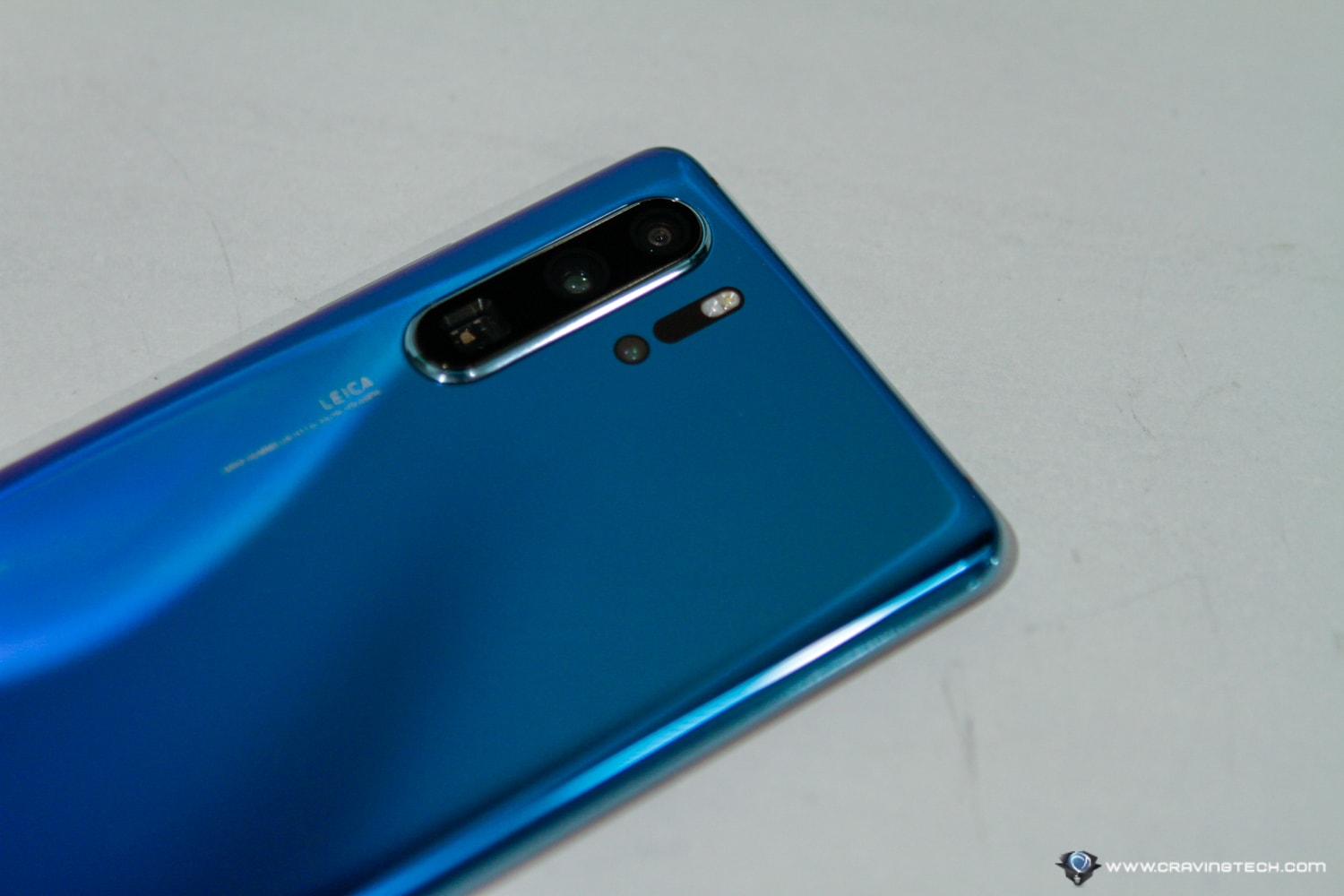 The camera allows you to take a 1x shot, 5x (Optical zoom), 10x (Hybrid zoom), and up to 50x (Digital zoom) – opening up many possibilities. While I'm not a fan of digital zoom due to the noise and quality loss, it's still an amazing feat coming from a phone inside your pocket.
I personally really love the 5x Optical Zoom as I can take many shots that I could never take before, without quality loss. HUAWEI P30 Pro does make you think through and reframe your shots, thanks to this whole new world of possibilities.
Not to mention that the camera gives an excellent performance in low light. Having the P30 Pro around means you will be able to take great shots most of the time, even when there are very little lights around.
Here are some of the photos taken by HUAWEI P30 Pro. Most photos were taken with the A.I feature turned on. It can detect many scenes like people (portrait), food, cars, blue sky, and even sunrise/sunset (you can see it on the screen when you are framing your shot).
Foodie:
Reframing shots with 5x Optical Zoom:
Zooming without quality loss means you can take photos comfortably from a distance (imagine if I have to get really close to this Melbourne busker – he'd look uncomfortable maybe). Notice also the nice bokeh effect, even when I was taking the shot with a 5x Optical Zoom:
Shots of Melbourne's South Gate area with 1x, 5x Optical, 10x Hybrid, and Wide angle:
Straight Portrait Photos:
In complete darkness, HUAWEI P30 Pro tops the iPhone XS Max by far. iPhone XS Max (left) is clueless whereas HUAWEI P30 Pro goes magical with full-blown sorcery like someone literally turns a light on, thanks to its ISO 409,600:
While it sounds completely gimmicky to take a picture of a fully darkened room, imagine all the situations where this feature can be useful such as taking photos while hiking in the forest at night, sightseeing in a New Zealand's cave, a road trip to see stars in the sky, and more.
If you are lucky enough to have some lights, the P30 PRO takes good shots with ease:
Its predecessor, HUAWEI P20 Pro, got the highest DxOMark score of 109 and HUAWEI Mate20 Pro was awarded "The Best Smartphone" in the recent Mobile World Congress 2019.
Guess what, HUAWEI P30 PRO gets an amazing 112 DxOMark score, setting the bar even higher. And, it's also awarded "The Best Photo Smartphone" by the Technical Image Press Association (TIPA) General Assembly.
And these awards and scores are well earned, for sure.
HUAWEI P30 Pro Review – Conclusion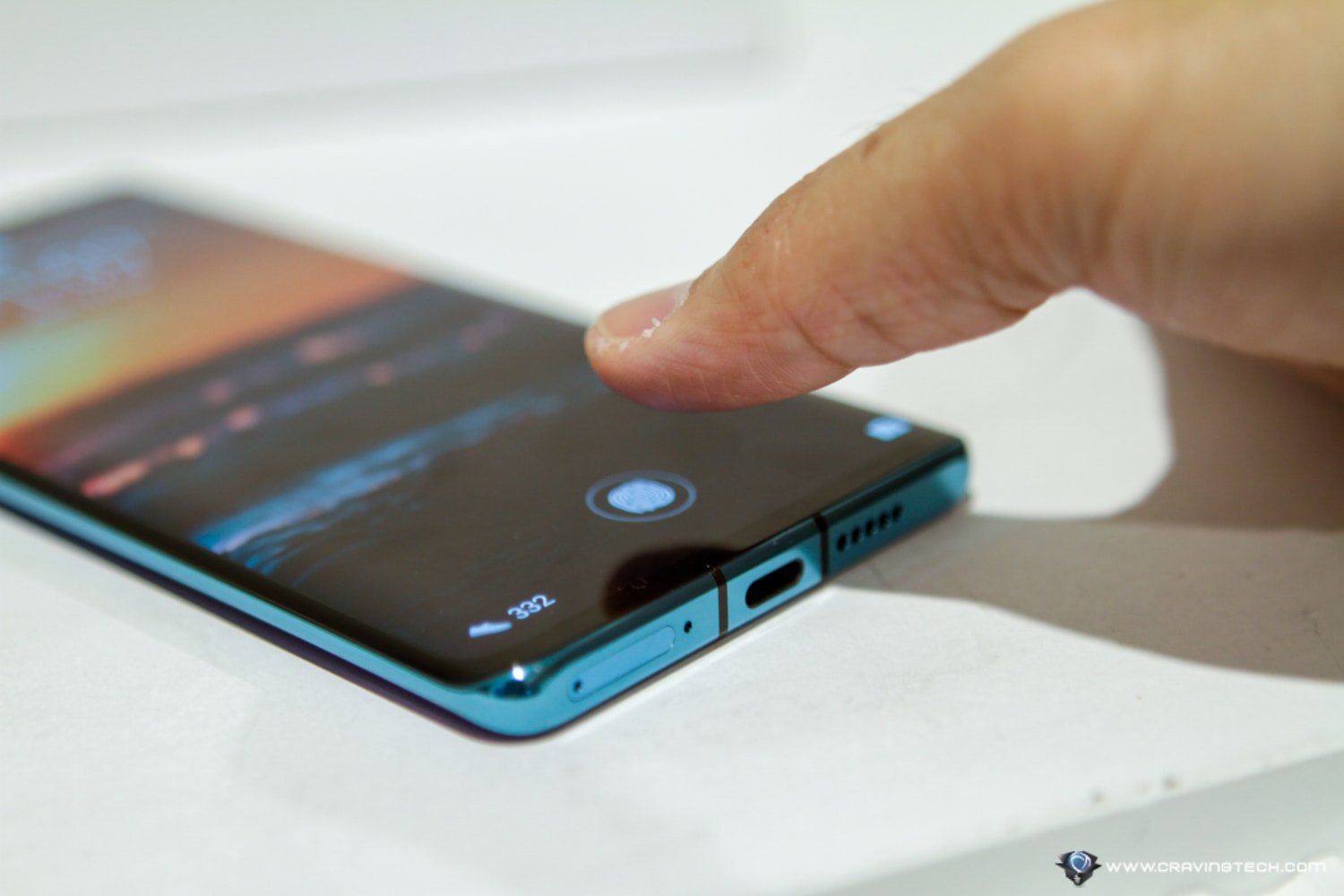 HUAWEI P30 Pro sets the bar really high for other flagship smartphone out there, thanks to its amazing Leica Quad Camera System with HUAWEI AI that analyses what's in a scene and post-process photos automatically.
These combined, HUAWEI P30 Pro is excellent for an average Joe like me who just want to take great photos in Auto mode. You can always tap to turn the AI off while framing your shot if you don't like what it's trying to do (such as saturating the colour too much, for example) and there's also a manual mode without having to download a separate app for a more professional user.
But the phone doesn't just take the best pictures ever possible in a smartphone camera, it also has all a flagship phone should offer: great screen, great design, and great performance.
HUAWEI P30 Pro definitely rewrites the rules of photography. With the amazing low light capabilities and 5x Optical Zoom, it opens up more possibilities in framing your shots with a smartphone.
HUAWEI P30 Pro has an RRP of AU$1,599 and if you pre-order now until 15th of April, you will also receive a bonus Sonos One smart speaker (check out our Sonos One review) valued at AU$299 RRP. To redeem and for full terms and conditions, visit www.huaweipromotions.com.au. The phone also works great with the HUAWEI Watch GT smartwatch.